It's now Wednesday, and I am still on a high from the weekend of stitching at the Jessie Chorley workshops at Hope and Elvis.
I was fortunate to have places for the Altered Journal workshop on Saturday and the
Embroidered Objects
workshop on Saturday.  To make the weekend totally complete, I shared it with my daughter. It made it a perfect, girly, sewing weekend !
Because there was so much to share, this post is showcases some of the hand embroidery from the workshops.
Hand Stitching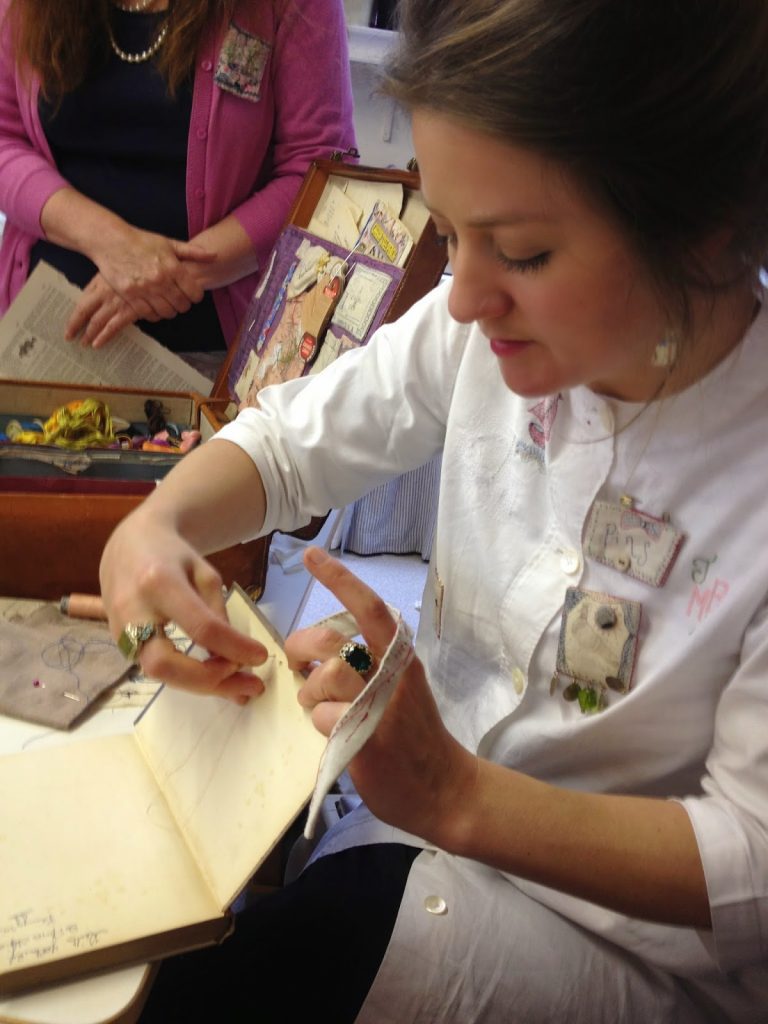 She has a relaxed way of teaching and always ensures each student is at ease .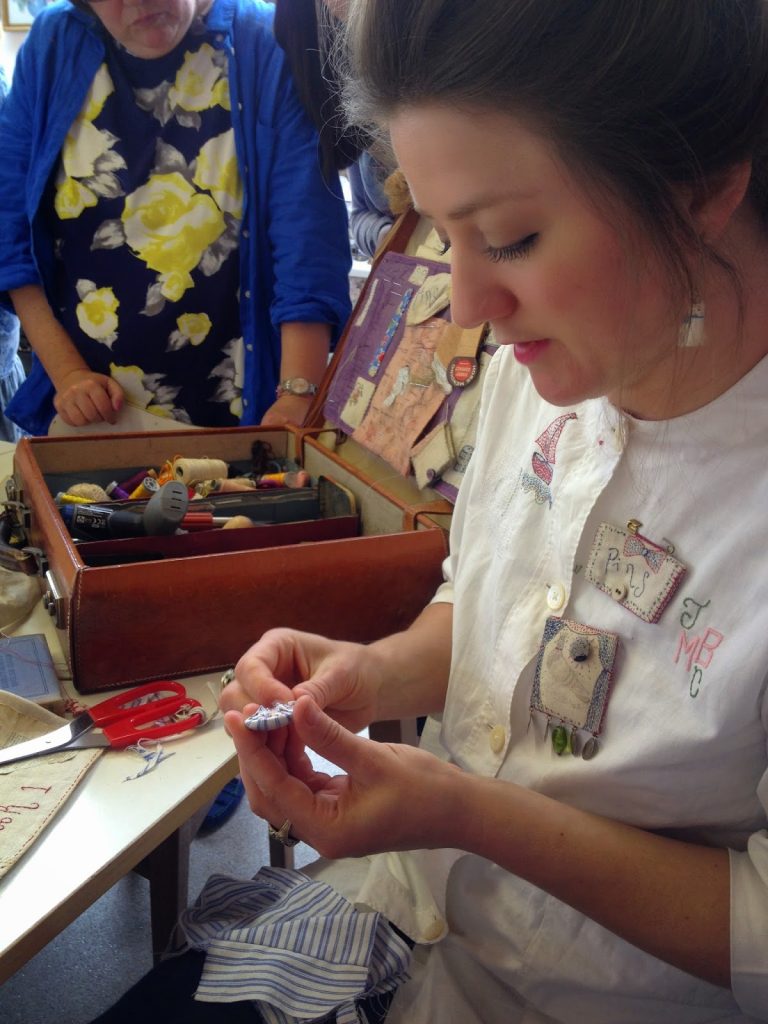 Inspiration
She had brought along a selection of her hand embroidered pieces to inspire us.
Parisian Lunch
Miss Debs
catered a fantastic French inspired spread (as you can see below, it proved very popular) influenced from her recent visits to the Parisians Flea markets.
She was kind enough to bring some of her lovely linens for us to browse through. Consequently I bought a large bag or two full.
Back to Stitching
Louise was the perfect hostess as always.  Her studio is a Tardis full of what appears a never ending range of 'raw' materials to keep us content.
She somehow always manages to find everything we need to keep us stocked up on our creative journeys.
Show and Tell
We had all the materials and creative inspiration we needed for an indulgent day of Stitchery.
These are just some of the finished pieces in our 'Show and Tell' at the class.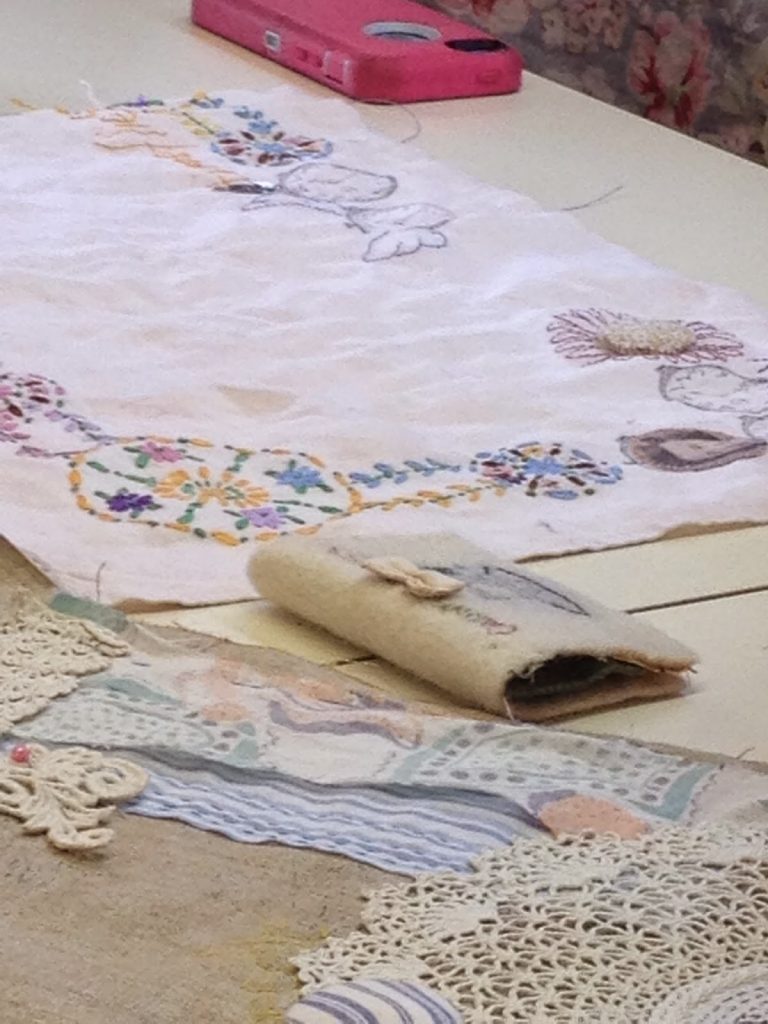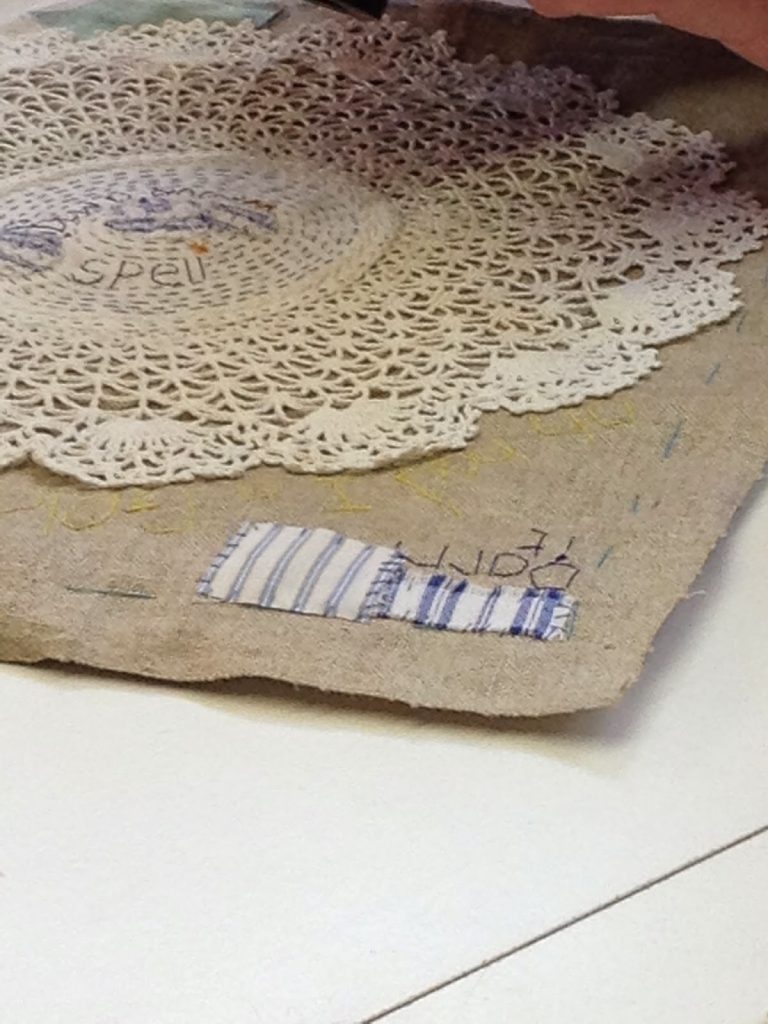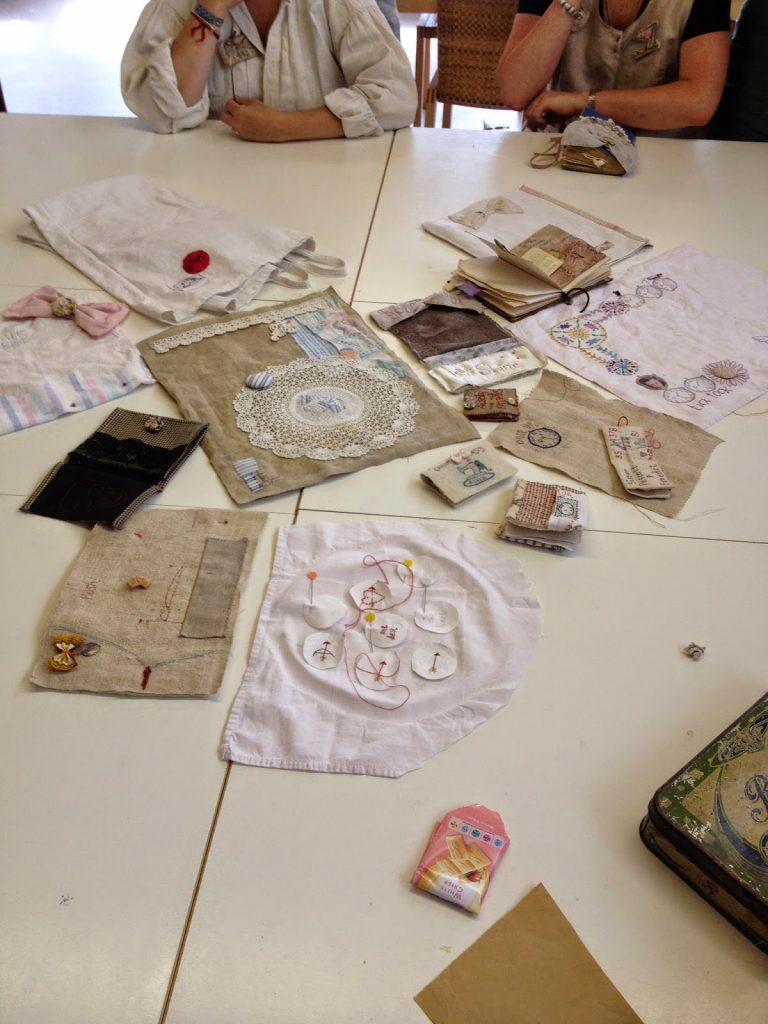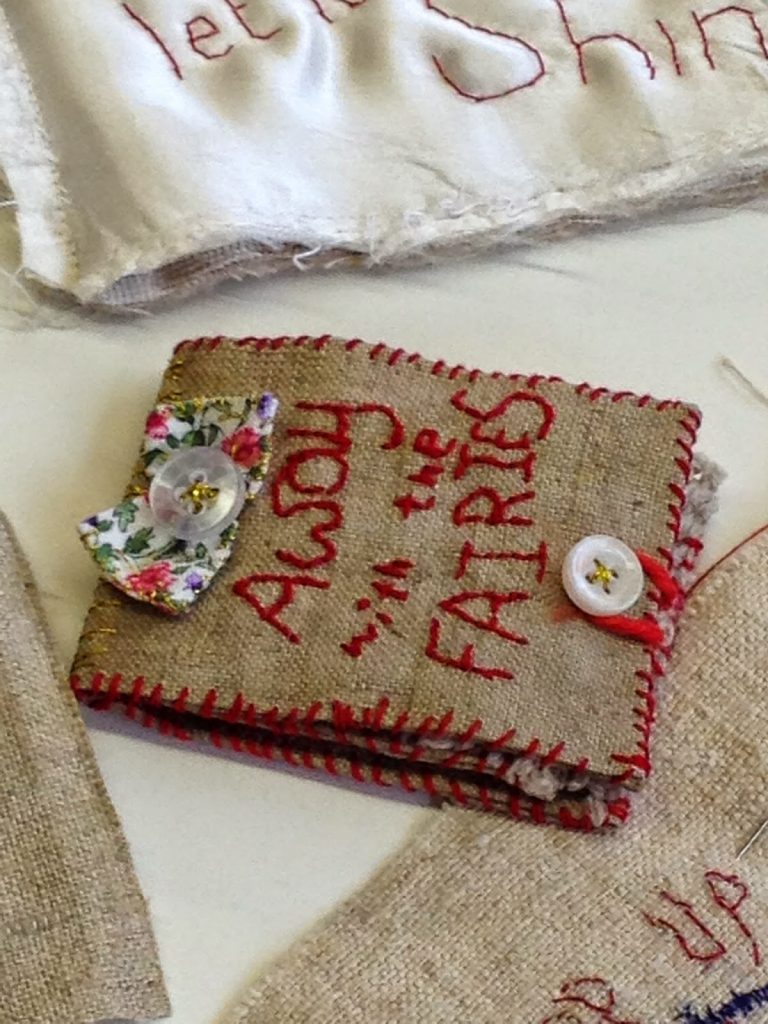 As a result of this Stitchery day, we all went home with finished pieces or 'work in progress' .
There are many days of enjoyable stitching to follow,  adding the finishing touches and embellishments  to our projects.
I have posted more wonderful photos from the weekend onto my
Facebook Page
.
If you could attend a workshop with any textile artist, who would you chose? Share your thoughts below.