If you're looking for an amazing, creative reboot, then I can heartily recommend a  workshop sewing with Jessie Chorley. Her work is stunning. Handmade and hand stitched. Jessie brought along some goodies from her London shop.
I had a brilliant day. The class was held at my local Embroiderers' Guild and was designed around making a Pin & Needle case that could be worn as a brooch.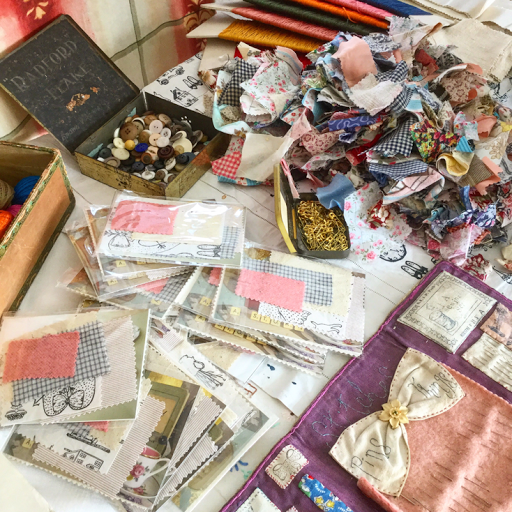 As usual I took the idea and added my own twist, making a larger piece that could be worn on an apron pocket – starting with a colourful, vintage handkerchief.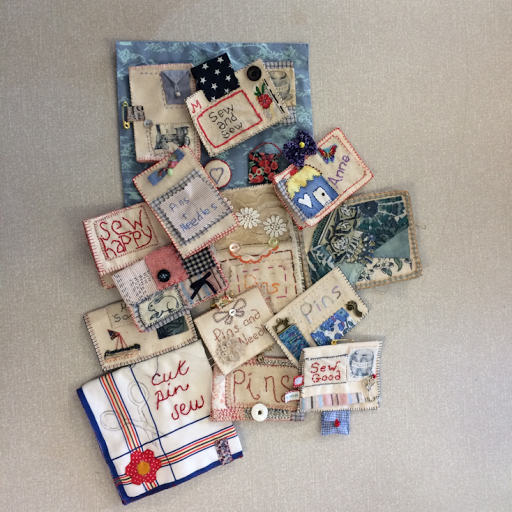 A brilliant day with stitching friends – sewing, chatting and sharing sewing ideas – with a bonus of lots of stitchery homework to keep me happy tomorrow. What a perfect day sewing with Jessie Chorley.