I'm pleased to announce that 'Time for Tea' has been accepted for the 'Do It Yourway Exhibition – Open Call'. This virtual exhibition will be available to view from the 27th November on the @doityourway_art Instagram page.
I'm so glad that galleries are offering this wonderful format to share and view art.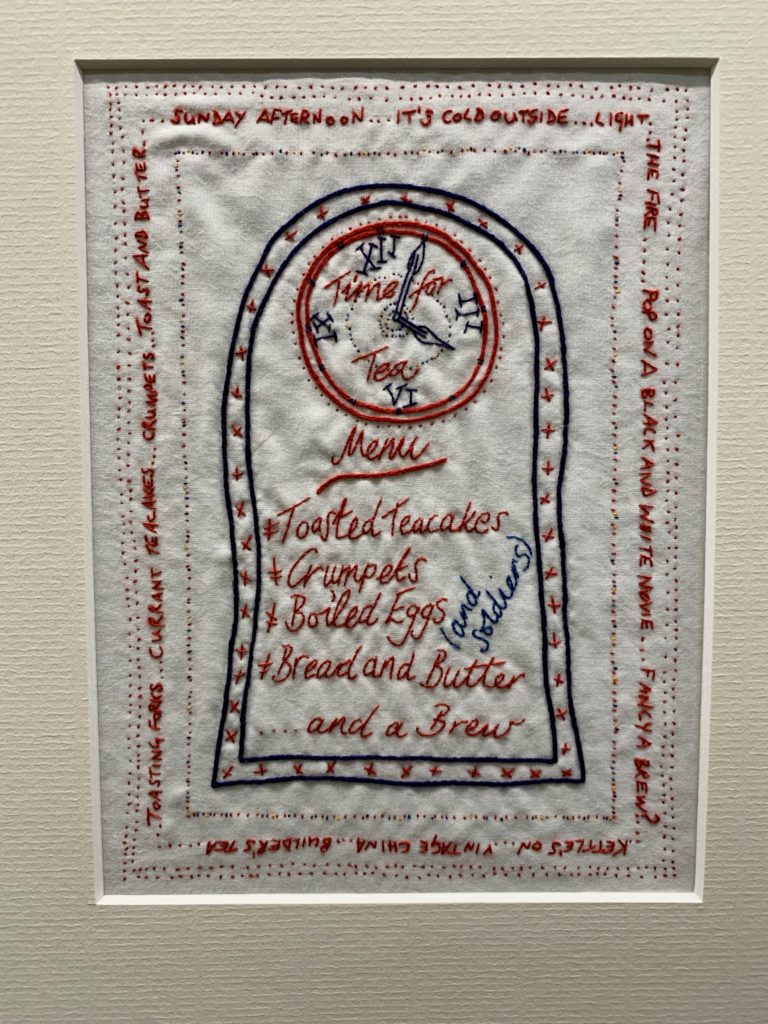 Last year I was exhibiting work at the Knitting and Stitching Shows – I never in my wildest dreams thought – one year on – I'd be exhibiting work virtually.