Before starting my embroidery course I had very little experience of using a colour wheel. The style of work I create is mainly self taught and I have become accustomed to using my own instincts when it comes to mixing and matching colour. If it feels ok then I used it.
One thing I hadn't accounted for was my own colour tastes. There are selections of colours that I always gravitated towards – colours I feel comfortable with – colours that have influenced my work.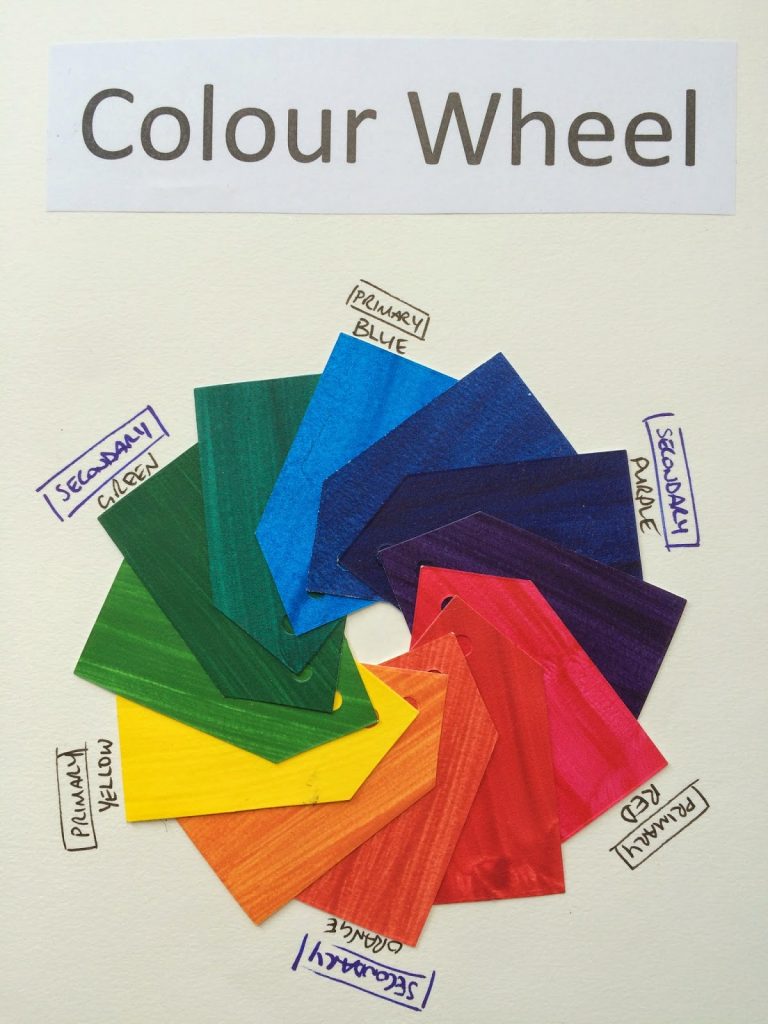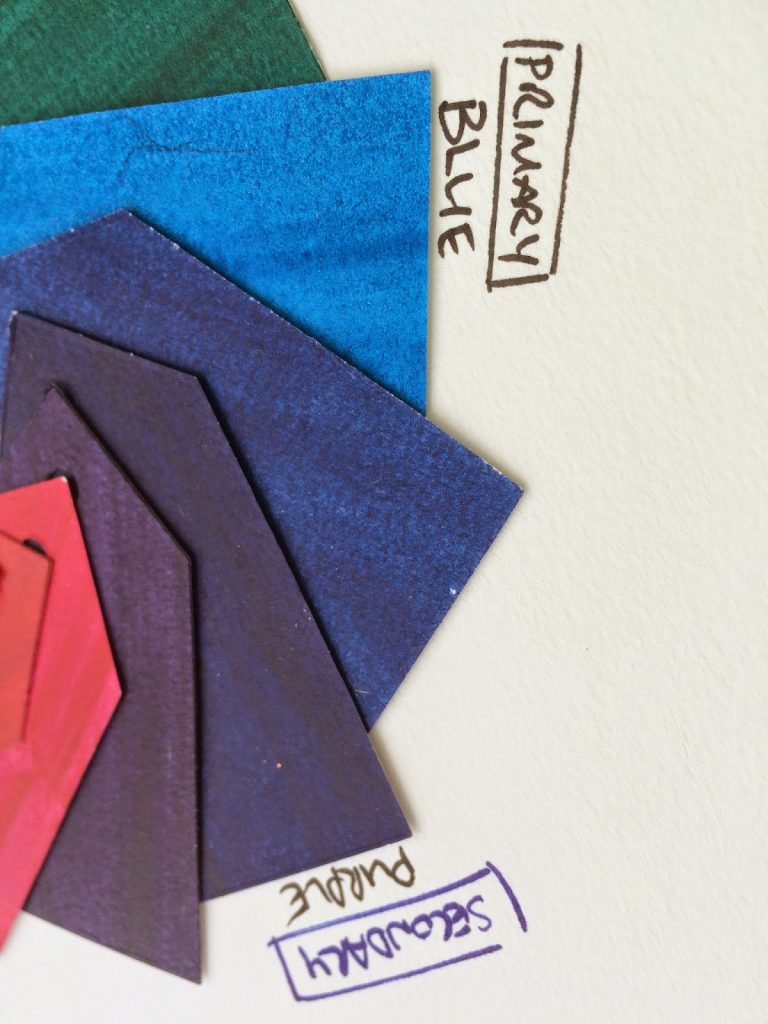 I would like to share with you what I have gleaned from making my own colour wheel.
A colour wheel can be made of anything you like – paint, crayons, paint charts from the DIY store or even clipping from magazines. I made mine from paint.
What ever you chose, ensure the colours are of the same tonal value or shade.  Red, blue and yellow are the primary colours which are mixed in equal quantities to make the secondary colours; ie red and yellow to make orange. I used my Sizzix Big Shot and a Tag die to cut out the tag shapes.
It wasn't until I made this wheel that the fear about the 'unknown knowledge behind a colour wheel' became clear. Complimentary colours appear as opposites on the wheel, and by mixing white or black with a colour you change its tonal value. To expand your knowledge, there are other things you can look into, for instance triad, tetrad or split complimentary colours, but I will leave this for you to seek out on your own.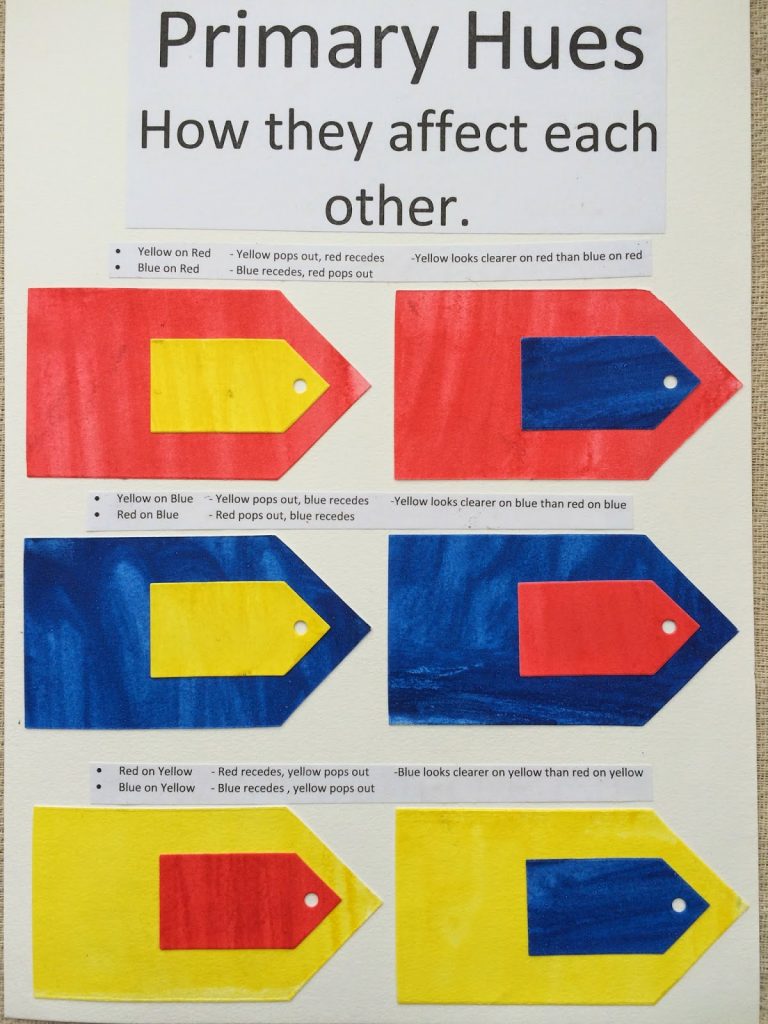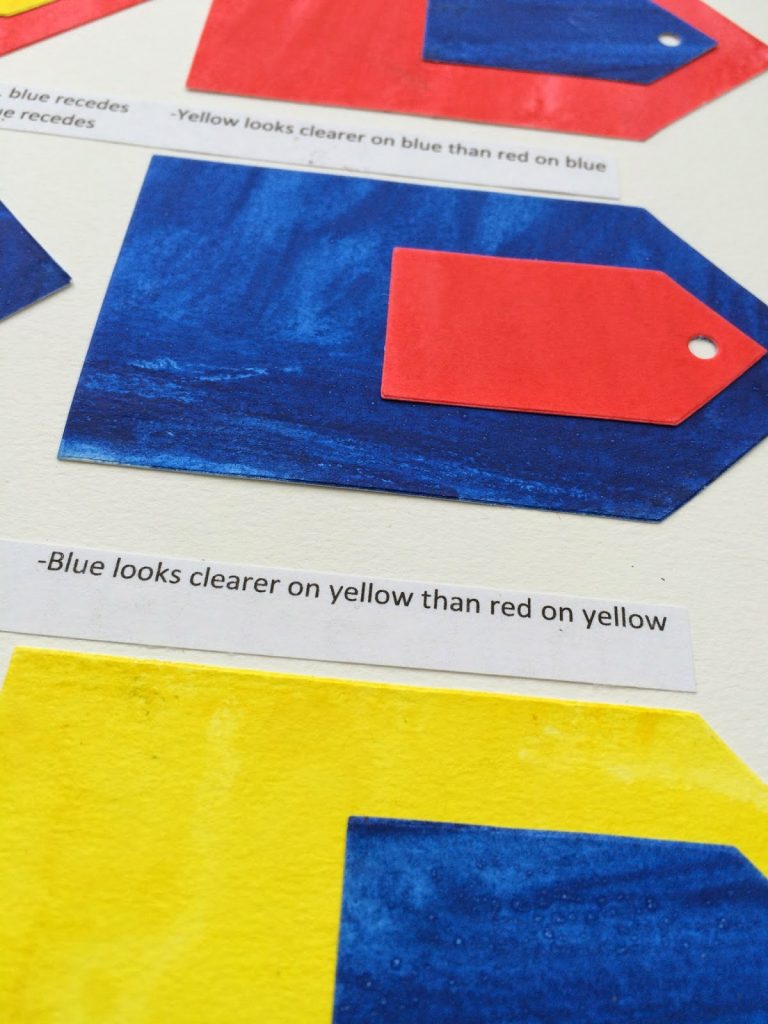 The next thing to look at is how the primary colour hues work with each other, this is red, blue and yellow all in the same tone; which might explain why some embroidery and fabric combinations work better than others; ie working with blue thread on a red fabric will not have the same clarity or impact that a blue thread has when worked on yellow fabric. I have always 'auditioned' thread with fabric to see if it works for me. The primary hue theory explains why some of my initial choices have required changing for threads with more clarity.
Finally,  an exercise which was rather enlightening.
I started a small box of magazine clippings, collecting colours I liked which I made into a collage.
I collected these pieces of colour over a period of three weeks and was quite astounded at what I ended up with – a definite slant in my colour choice.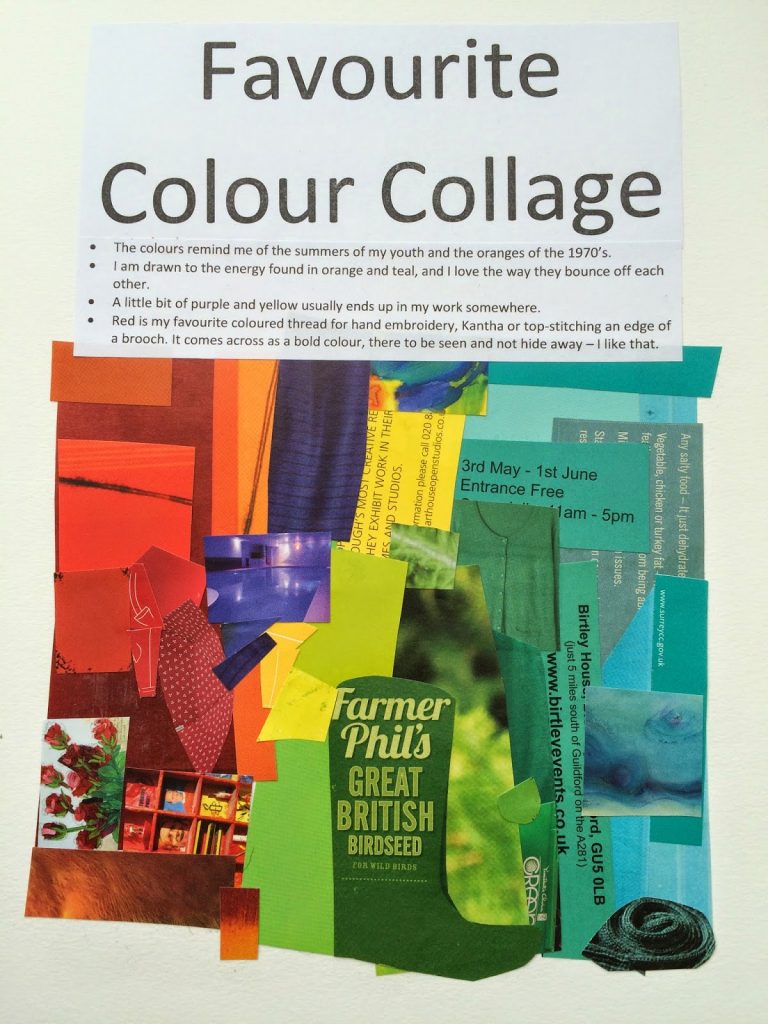 I hope you have enjoyed this post and hope you have a go yourself.