I'm pleased to announce that my hand embroidered artworks – Reel Stories 1 & 2 – are part of the Bulgarian Triennial of Mini Textile 2023, held in the city of Sofia. The exhibition on theme of 'CONNECTING' is curated by the Union of Bulgarian Artists.
The exhibition takes place 20th November – 11th December 2023 at the Gallery to the UBA, SofiaPress, 29 Slavyanska Street, Sofia, Bulgaria.
There are 217 artists from 32 countries taking part in the Micro Textile category.
Artworks were jury selected from an international group of artists – Beatrijs Sterk (Germany), Snezana Skoko (Serbia), Asadour Markarov (China), Antonia Tabakova (Bulgaria), Dima Nedialkova-Kaprieva (Bulgaria), Margarita Dopcheva (Bulgaria) and Michaela Padeva (Bulgaria).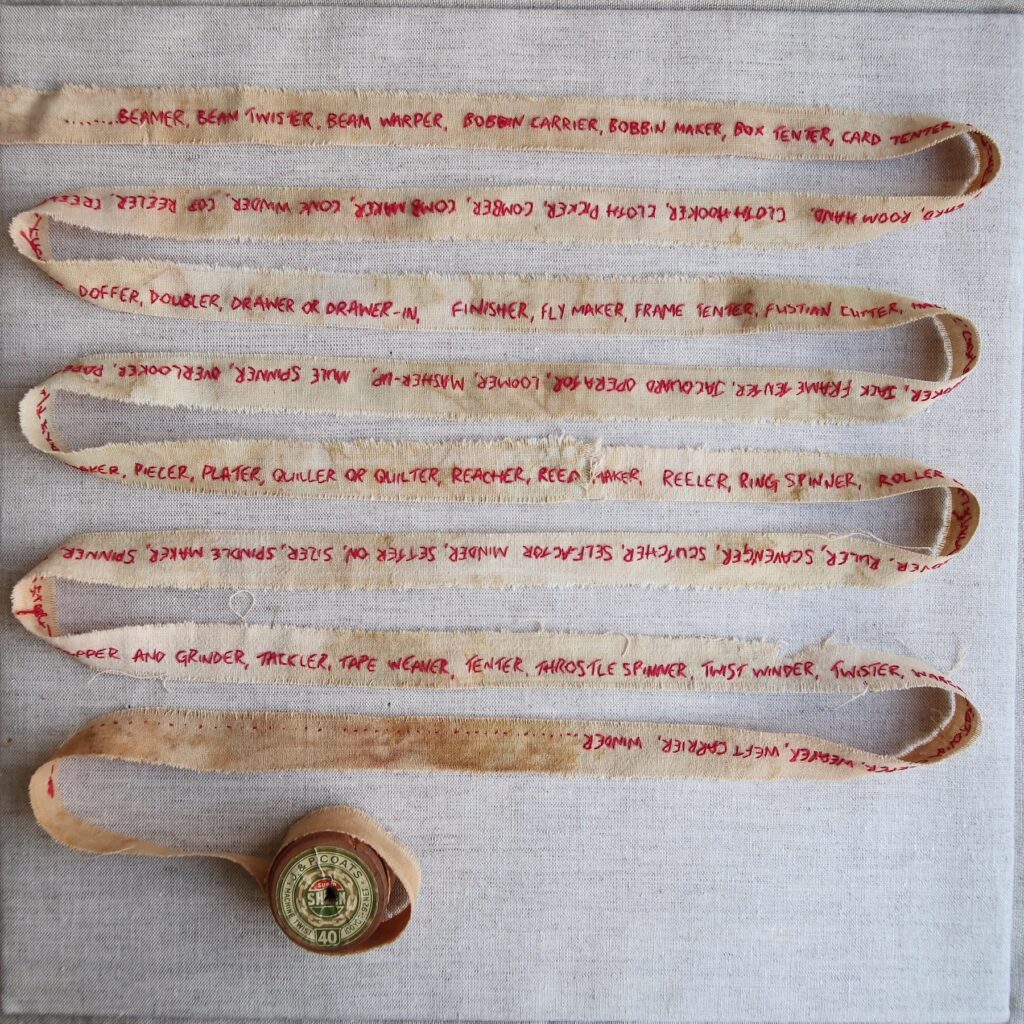 These pieces are part of a body of work about the Lancashire cotton industry.