I have made a little, hand embroidered brooch – My Red Frock – to wear this weekend at the Jessie Chorley workshop at Hope and Elvis .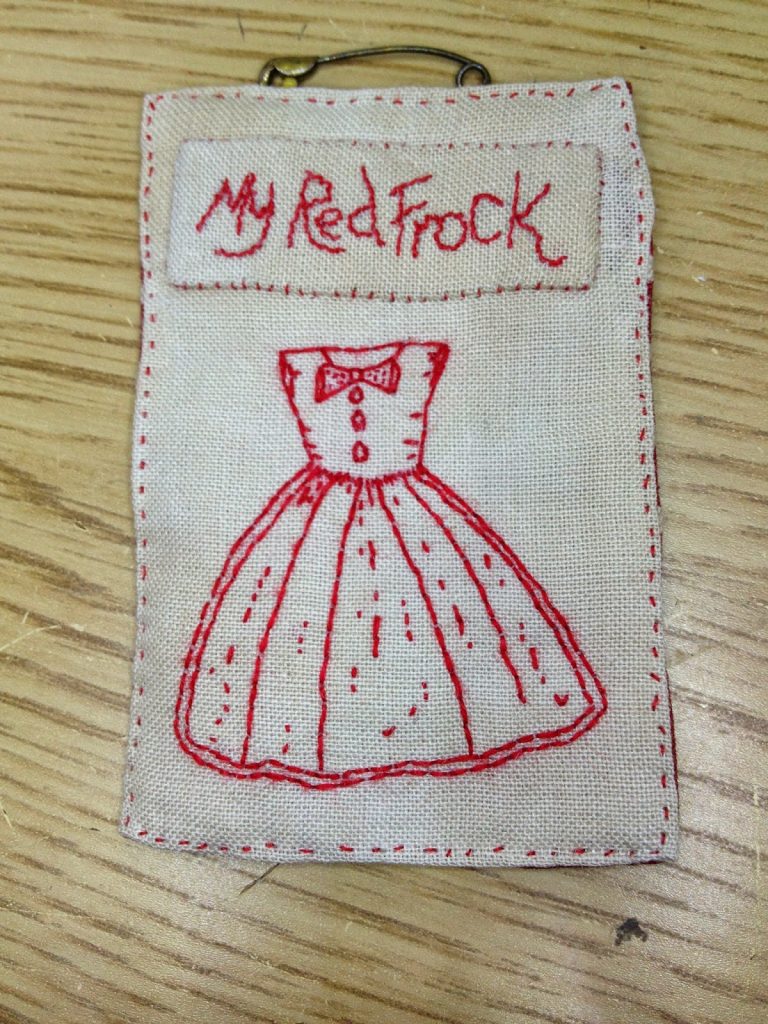 The template for the brooch is a design from Jessie's Collection  and I've added my own twist. I love red thread and tea stained vintage linen cloth.
The finishing touch was adding the safety pin to the top.
Now it's ready to pin onto my Stitchery Apron.
I have a large collection of pin brooches that have been created by many textile artists.
My collection includes pieces by –
Hens Teeth
,
Mandy Pattullo
,
Jenny Barnett
,
Emily Notman,
Vivienne Morpeth
, 
Marna Lunt
,
Caren Garfen
,
Heather Everitt
,
Catherina Von Isenburg
,
Amanda Wright
,
Anya Keeley
,
Dionne Swift
,
Katie Essam
,
Gentlework
,
Ninneynoo
,
Janine Pope
and Julie Arkell.
When I'm off to a Workshop, I'll select one to wear on my apron.
What do you pin onto your Stitchery Apron? Do you have a favourite textile artist?Share your thoughts below