I'm a bit of a history buff and love looking at artefacts to discover the story behind them. Last year I went to several D-Day museums along the Normandy coast. While I was wandering around,  I discovered a sewing kit belonging to an American G.I who had landed on Utah beach in June 1944.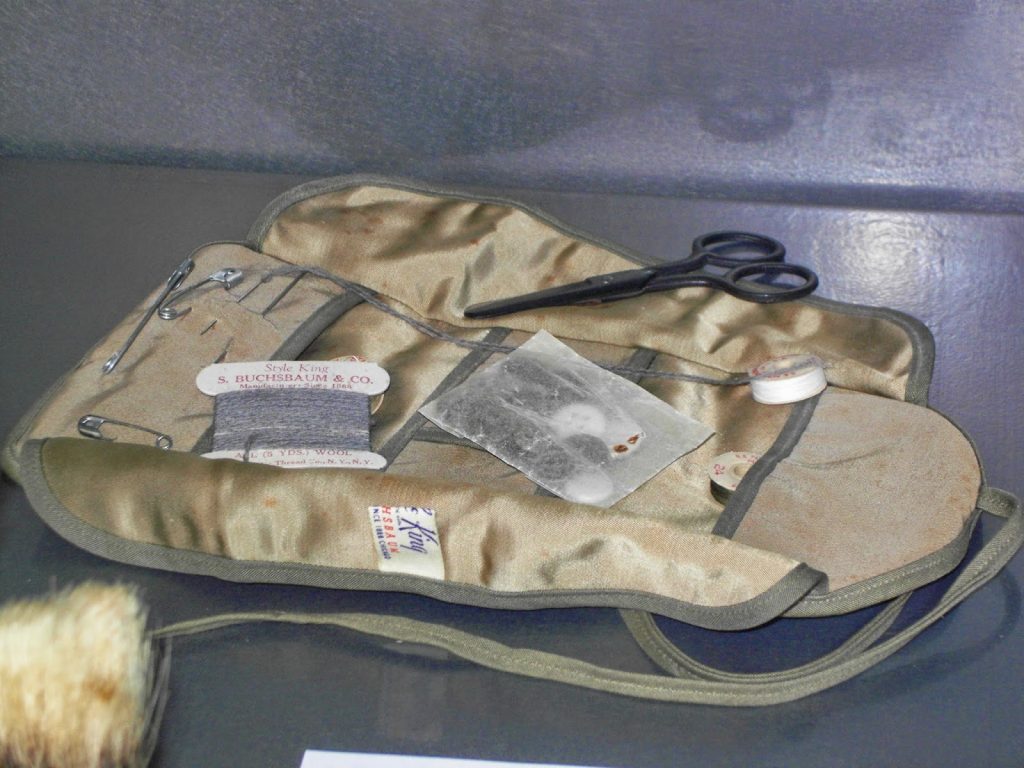 The sewing kit was in a long a long glass cabinet complete with it's contents.  It formed part of a larger collection of other artefacts a GI would have carried..
The kit's contents intrigued me.
Inside were 
Darning thread
, sewing thread,
safety pins
, dressmaking pins and needles, black and white buttons and a pair of scissors. A small and perfect sewing kit.
I love the way it folds up, the shiny lining fabric, the binding and all the interior pockets.
As a result of this trip, I've found myself thinking a lot and planning.
Can you hear the cogs moving as a new Sitichery project develops in my brain.
Have you been inspired to create because of  a museum piece you've discovered? Share your thoughts below.