This stitch was a new one to me, and now I love it. Raised Chain Band consists of a column of parallel stitches which are then interwoven with a second thread – the woven stitch sits on top, proud of the fabric. A very effective stitch, the variations are endless. This sample was created on Irish Linen.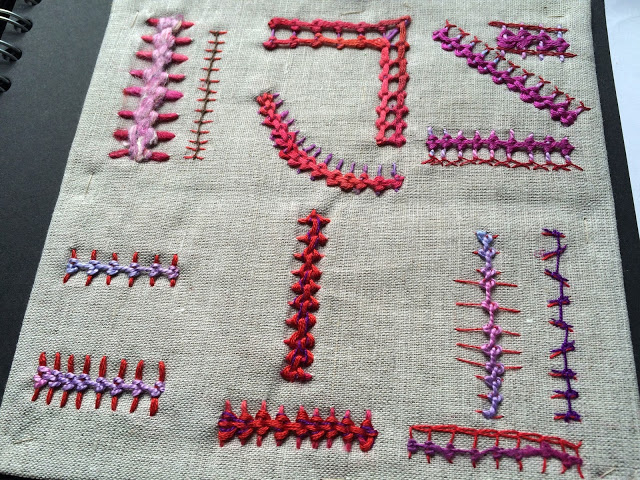 The following experimental sample was created on Mulberry Bark Cloth and stitched with Perle cotton, DMC stranded embroidery thread, variegated hand dyed wool and coats cotton 50 weight sewing thread.  Maintaining an even tension takes serious concentration – it pays off with a fab run of stitches.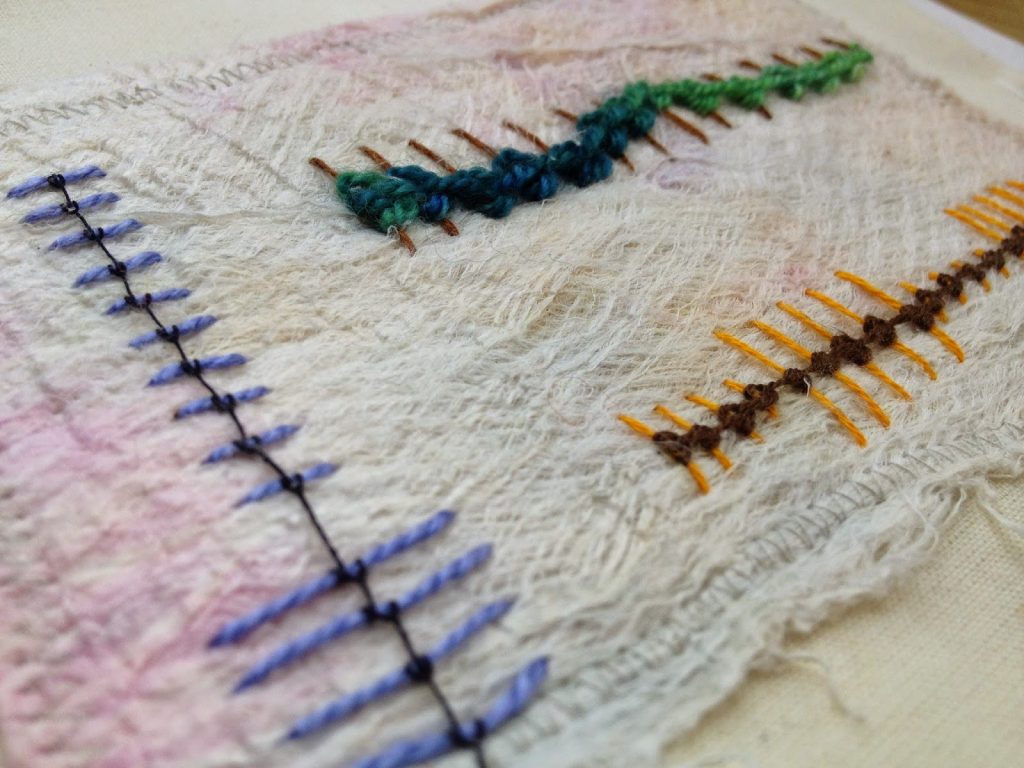 There are a multitude of ways to create variation in this stitch – the obvious being the variety of threads and colours used – but it can also be found in altering the balance of thread thicknesses between the parallel and woven stitches; the placing of the woven stitch (to one side, leaving it central or letting it meander along the run of stitch); and playing with the columns of parallel stitches – varying the width of stitch and the size of the gap or interval between the stitches.
This Embroidery course has been a joy to take part in.  I have learned so much.  I hope you have enjoyed looking at my samples and are inspired to experiment yourself.