It's now Wednesday, and I am still on a high from the weekend of stitching at the Jessie Chorley workshops at Hope and Elvis.
Continue reading "A Weekend of Stitching with Jessie Chorley at Hope and Elvis."
Following a very expensive trip (isn't it always !) to the Newark Antique show last year, I came home with some of the most yummy goodies including a very sad looking leather case.
For £10 it was coming home with me regardless of it's state. I quite like buying 'sad' things, because most are past their best and it gives me 'permission' to do what I like with them, to up-cycle or revamp in my own way.
This is what it ended up like but it looked a little bit different before I started.
The recent touring exhibition, 'On My Mother's Knee',  at Llantarnam Grange Arts Gallery looked like a must see,.
Next best thing
Although I was unable to visit the exhibition, I am thrilled to have the next best thing,  just delivered. A copy of the Exhibition catalogue – I am so happy !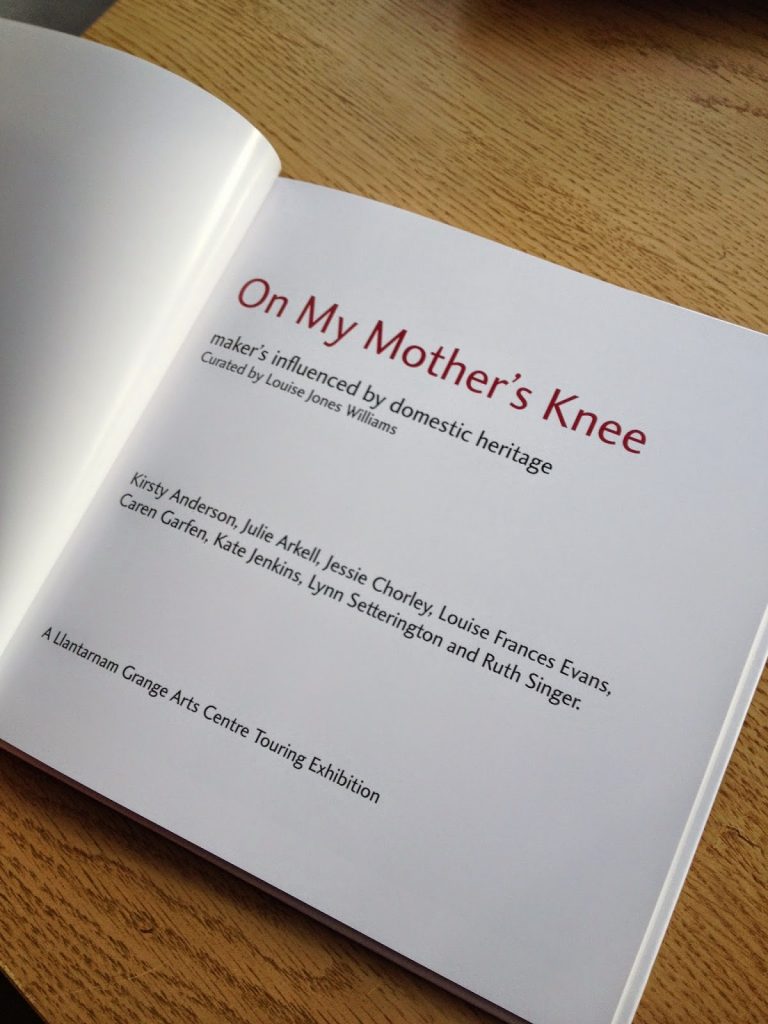 Let's have a look inside !