The recent touring exhibition, 'On My Mother's Knee',  at Llantarnam Grange Arts Gallery looked like a must see,.
Next best thing
Although I was unable to visit the exhibition, I am thrilled to have the next best thing,  just delivered. A copy of the Exhibition catalogue – I am so happy !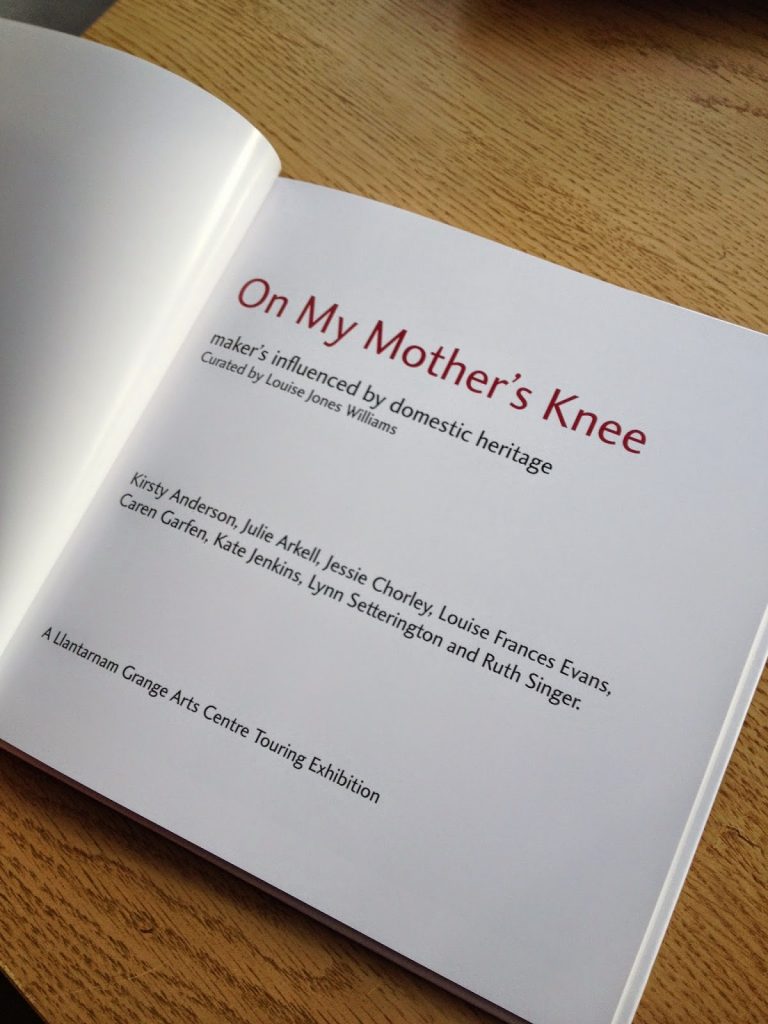 Let's have a look inside !
The cover is decorated with the Stitchery of
Jessie Chorley
. Her words are from the stories her mother told, captured in red stitched script.
On My Mother's Knee Exhibition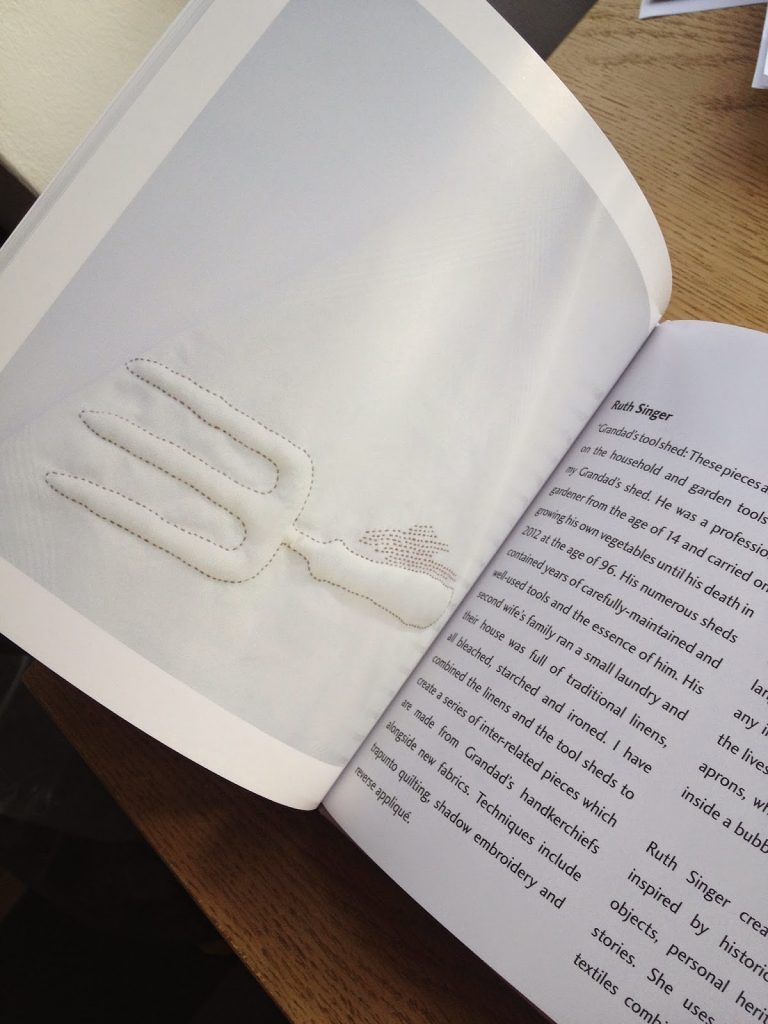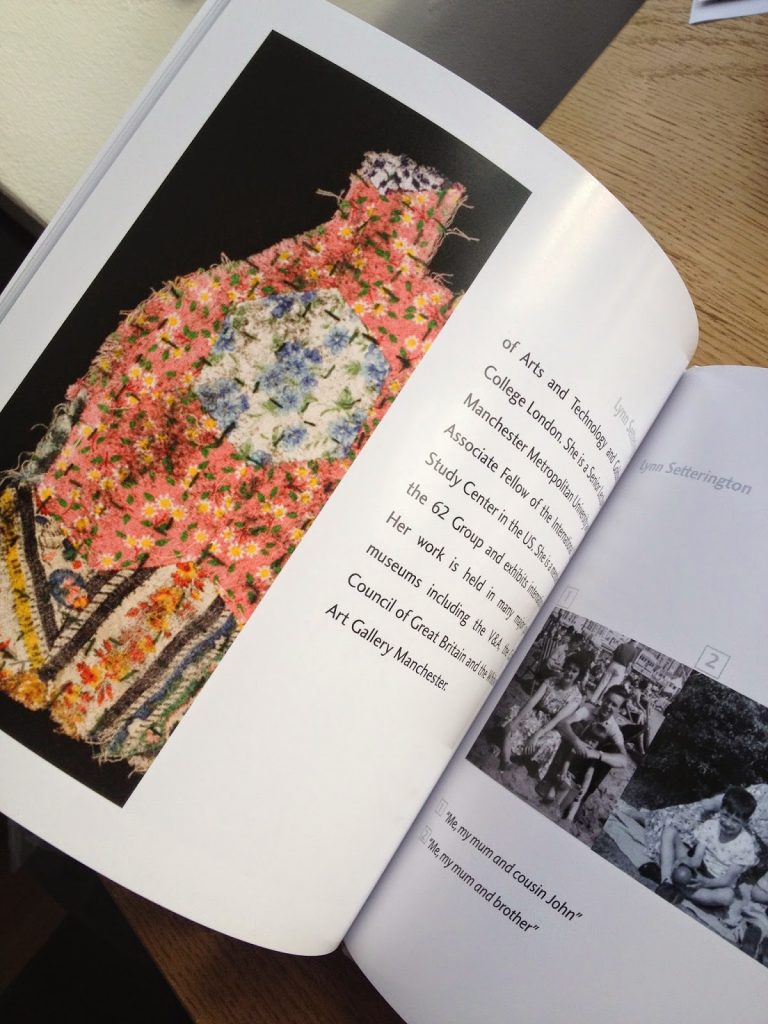 Each artist reminisces about their childhood.
Stories of holidays to the sea, cooking with mum, garments, happy memories and their associated colours and textures.
All form inspirations for their work.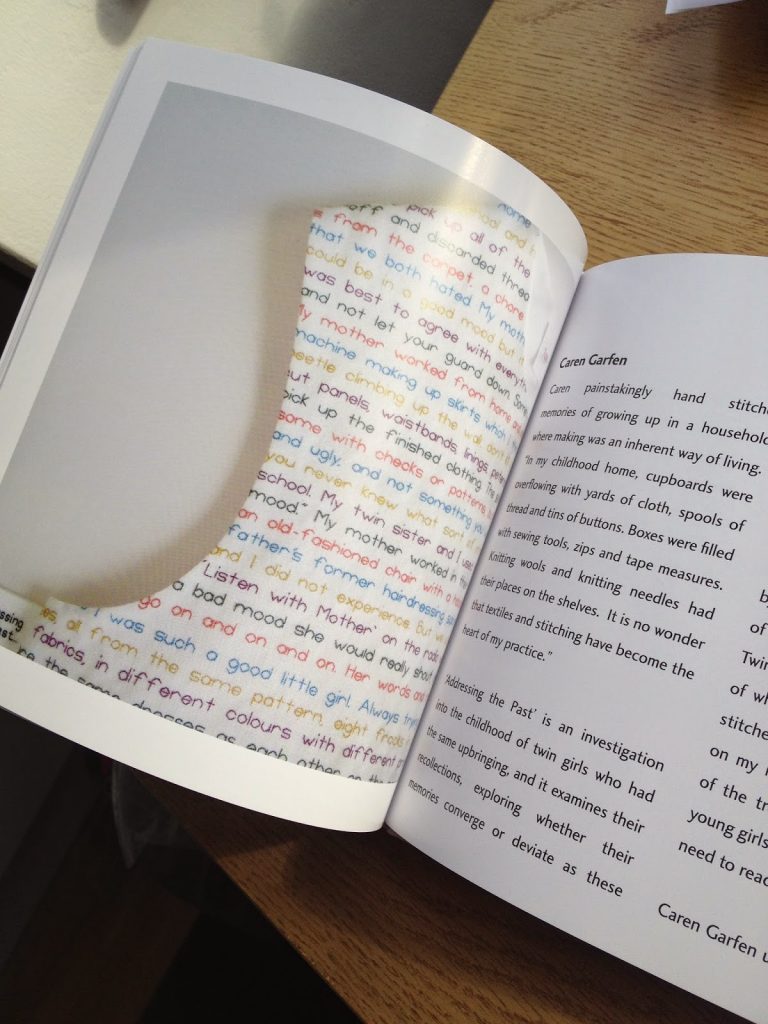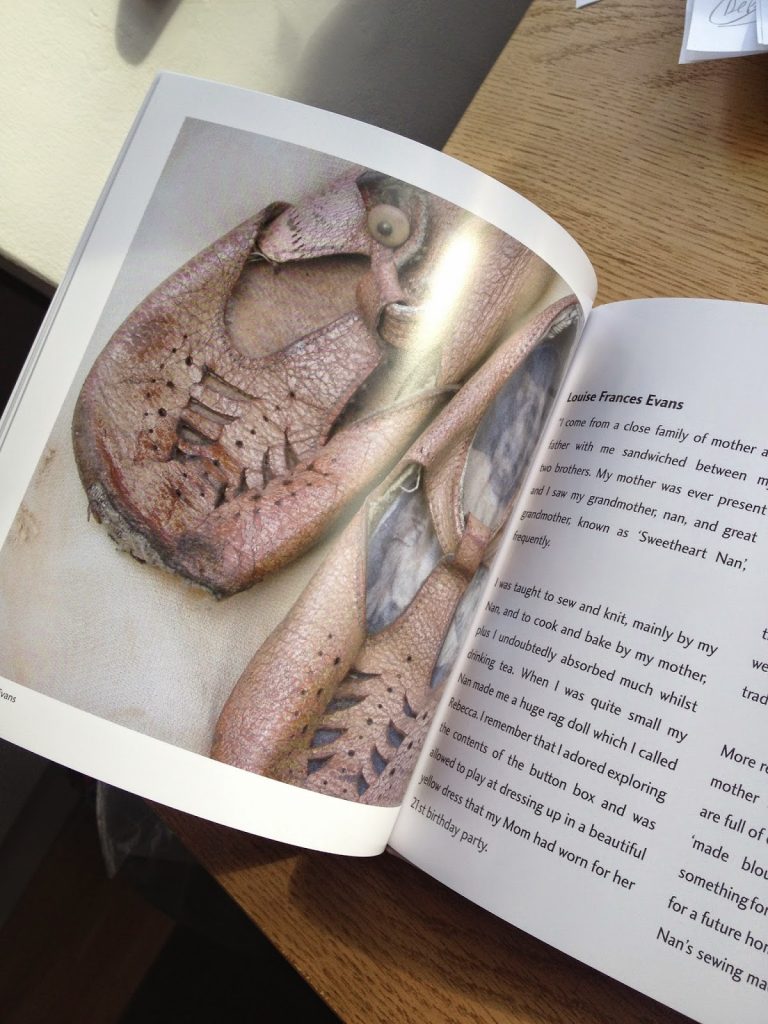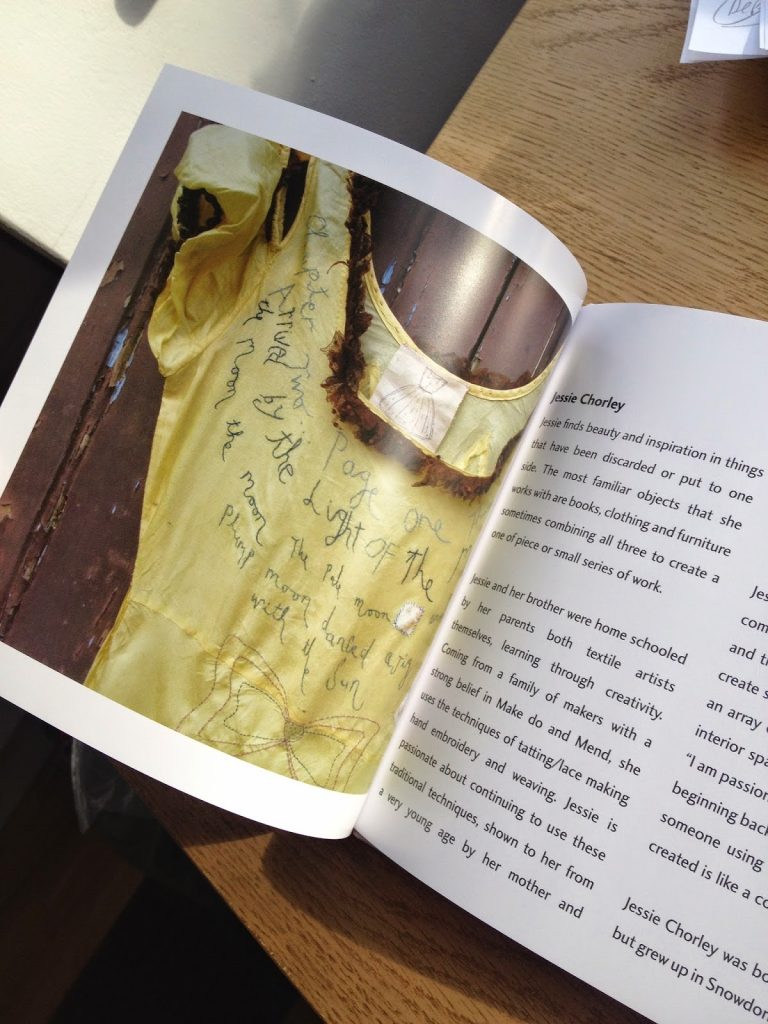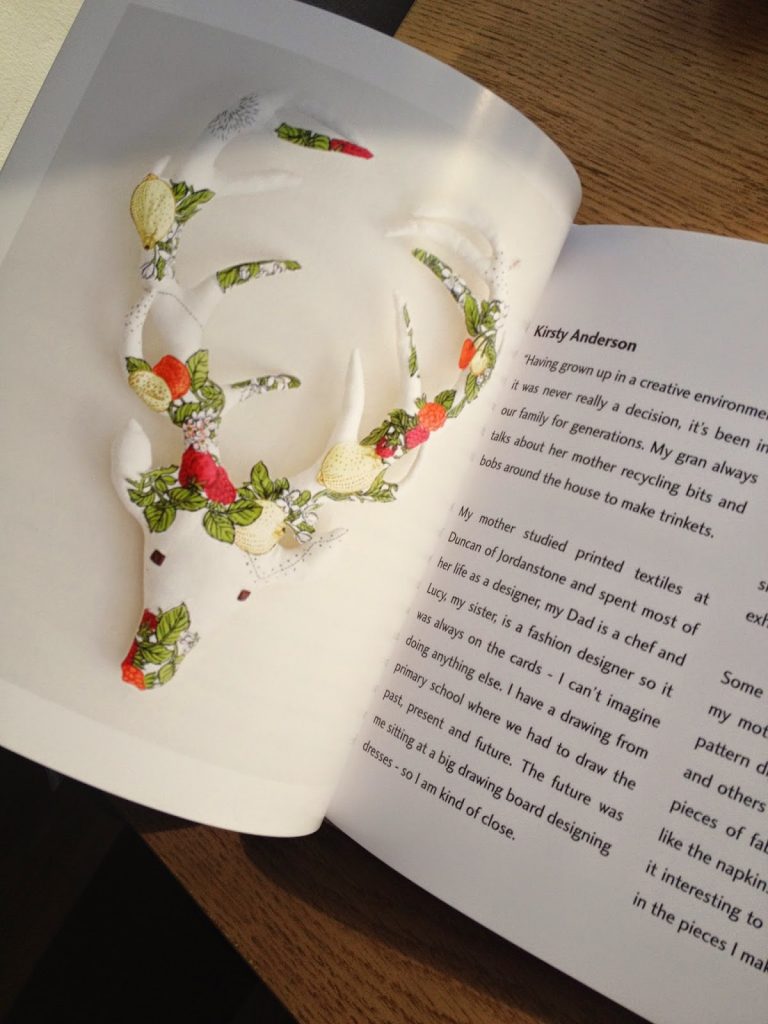 Creative Thoughts
It's a wonderful book to read and inspire you.
The 'On My Mother's Knee' exhibition is touring the country.
What inspires your creative thoughts and designs? Share your thoughts below.