The recent touring exhibition, 'On My Mother's Knee',  at Llantarnam Grange Arts Gallery looked like a must see,.
Next best thing
Although I was unable to visit the exhibition, I am thrilled to have the next best thing,  just delivered. A copy of the Exhibition catalogue – I am so happy !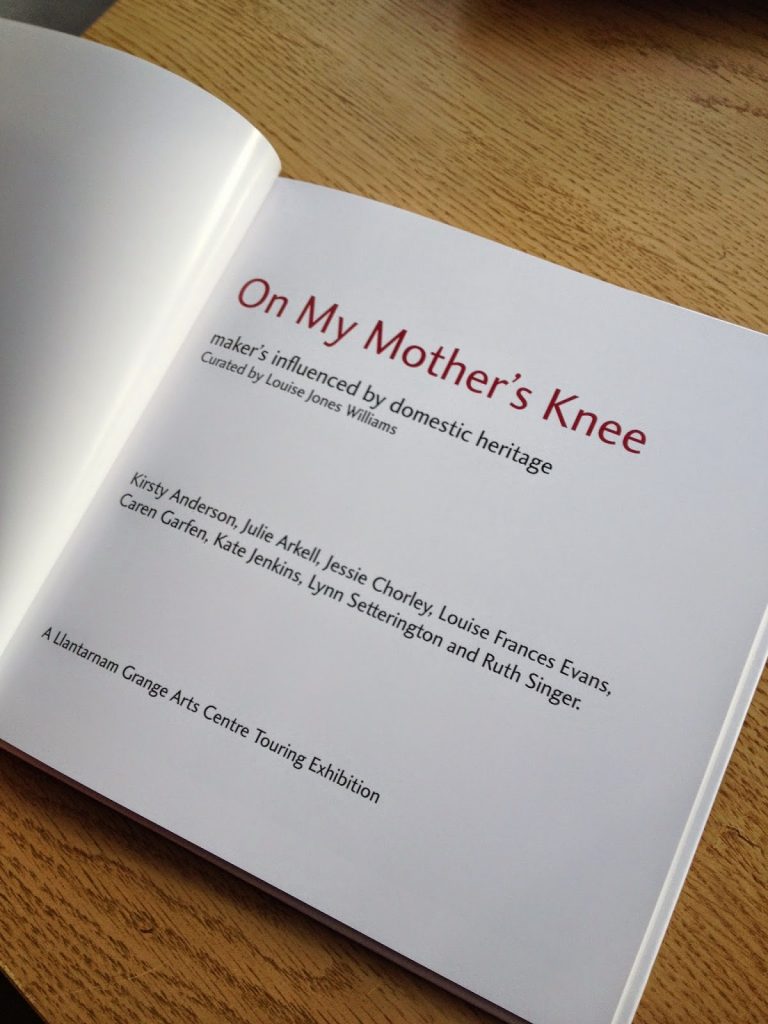 Let's have a look inside !