The Cotton Mills of Lancashire have inspired a great deal of my work, especially my latest stitchery project.
I've combined my love of red thread with a vintage garment and the job titles of those working in the cotton industry to make a piece of wearable art.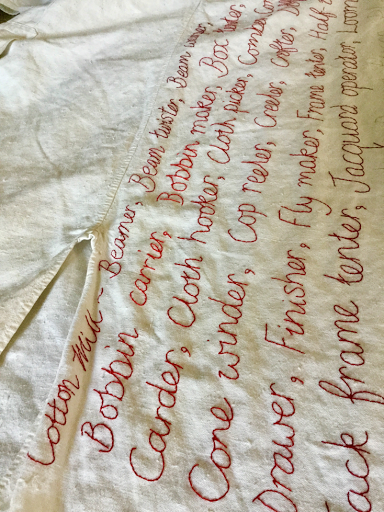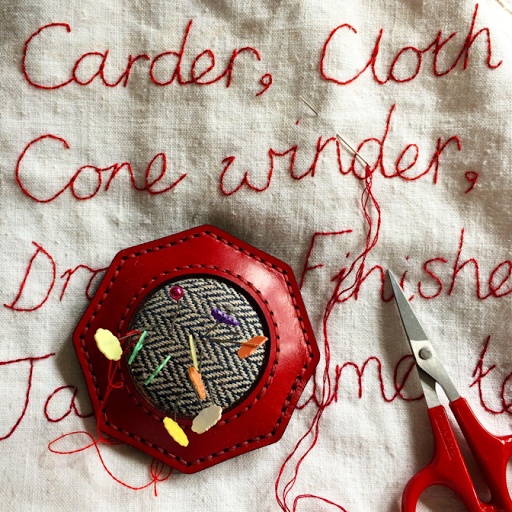 I love red. This wonderful pincushion from
Beyond Measure
is made using cloth woven in Lancashire.
It's a work in progress – my mind is already busy thinking about the next two pieces of embroidery I want to create! 
Does is happen to you too?