Giant Cauliflower Harvest, is my latest piece of needlework created as a companion piece for the upcoming Fifty Bees 5 exhibition curated by Textile Artist Lydia Needle.
The exhibition concept is that Lydia hand stitches 50 British bees and each invited artist creates a companion piece for just one of the bees.
My little bee is the Long-Fringed Mini Mining Bee (Andrena niveata).
This little Mining bee is a solitary fellow foraging amongst crucifer-rich habitats along cliff tops and heathlands, excavating burrows as its home. As agriculture & erosion have slowly changed this beautiful landscape the bee numbers have declined and it has been listed as rare since 1987.
In 2008 it found a new home when it was spotted on an allotment, foraging amongst a vegetable patch full of crucifer vegetables such as kale, broccoli, cauliflower and sprouts.
This reminds me of some of my fondest memories including Dad's allotment and the year he produced a bumper crop we named 'The Giant Cauliflower Harvest'!
Size 21 x 21cm. Vintage Sylko thread, cotton cloth.
The exhibition is open at ACE Arts in Somerton, Somerset from the 8th April – 14th May 2022.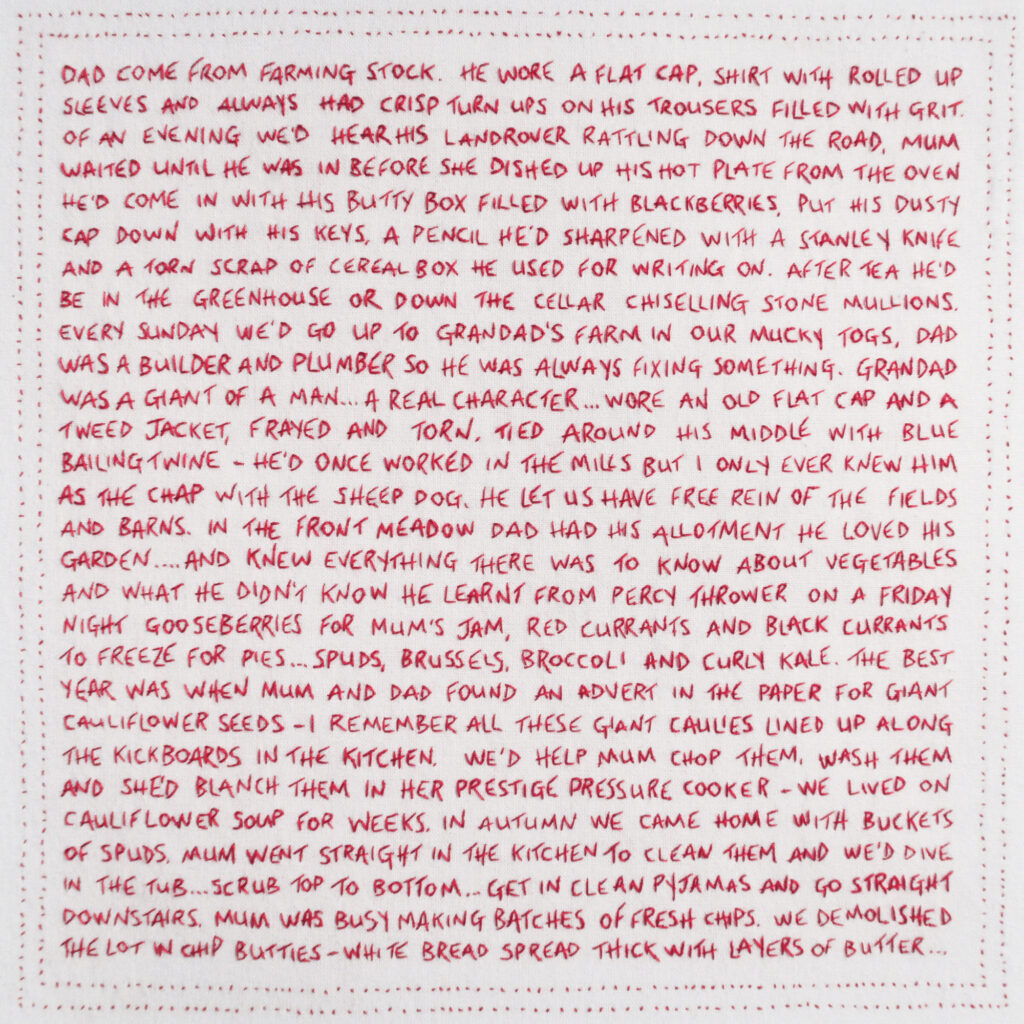 This piece forms part of a body of work about my Lancashire roots.