This weekend at Hope and Elvis was perfect for recharging my creative batteries.  Lots of sewing, yummy food and fabrics galore! This is my third class with the amazing Janet Bolton and each time I learn more.
Hand Stitchery with Janet Bolton
Janet is an inspirational tutor. Her hand stitched work is breathtaking.
The day started with a talk through some of her current work,  before she demonstrated her sewing method with one of her famous chickens.
Janet demonstrating her 'chickens'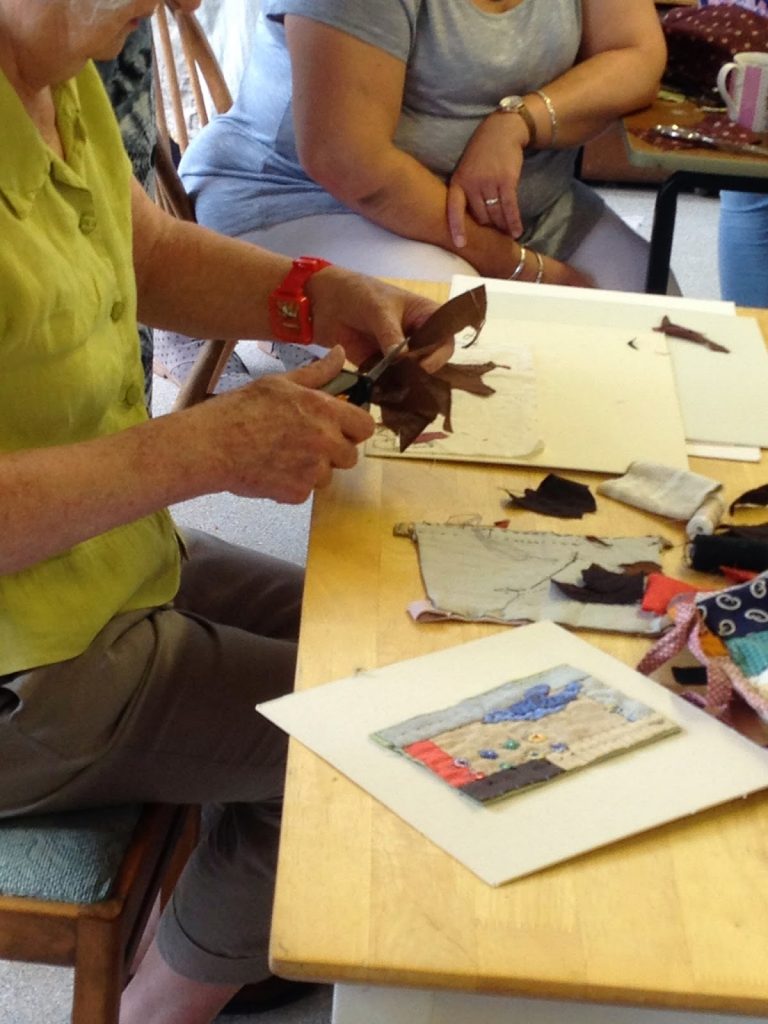 She cuts and appliques motifs before adding accents of hand embroidery.
Food and Fabric
Louise and Miss Debs were perfect hostesses and made us all feel welcomed.
After a light bite to eat, we were re-fuelled and ready for the afternoon ahead of us.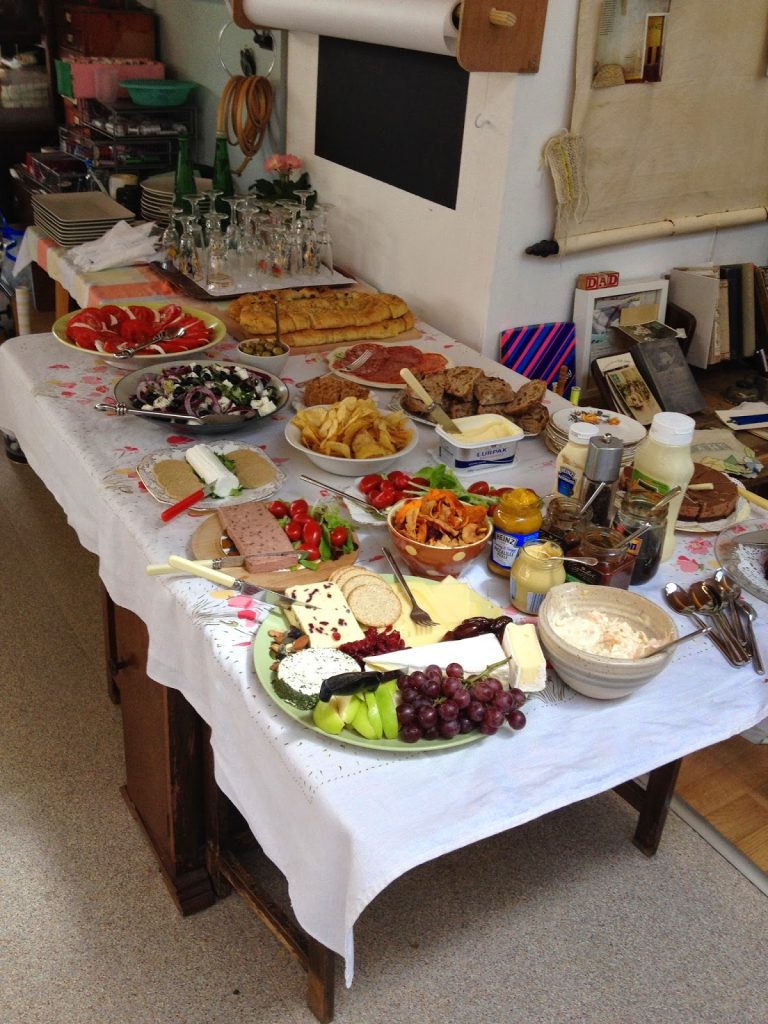 Fantastic Food
It wasn't long before we were all back rummaging in the fabrics, designing and stitching.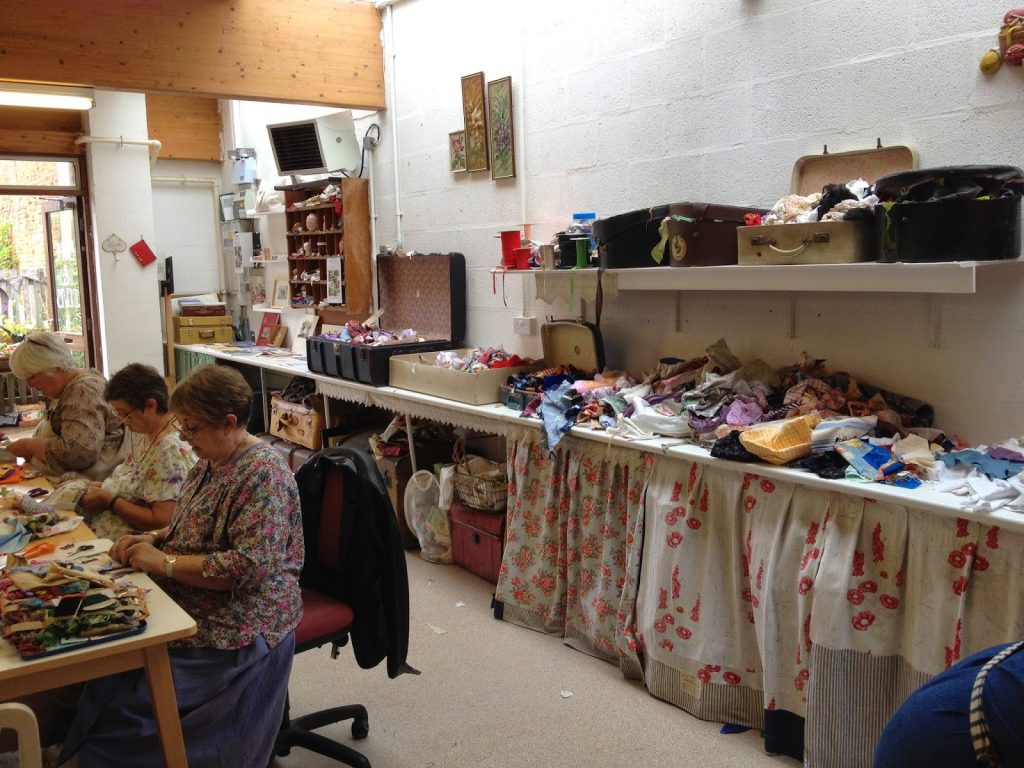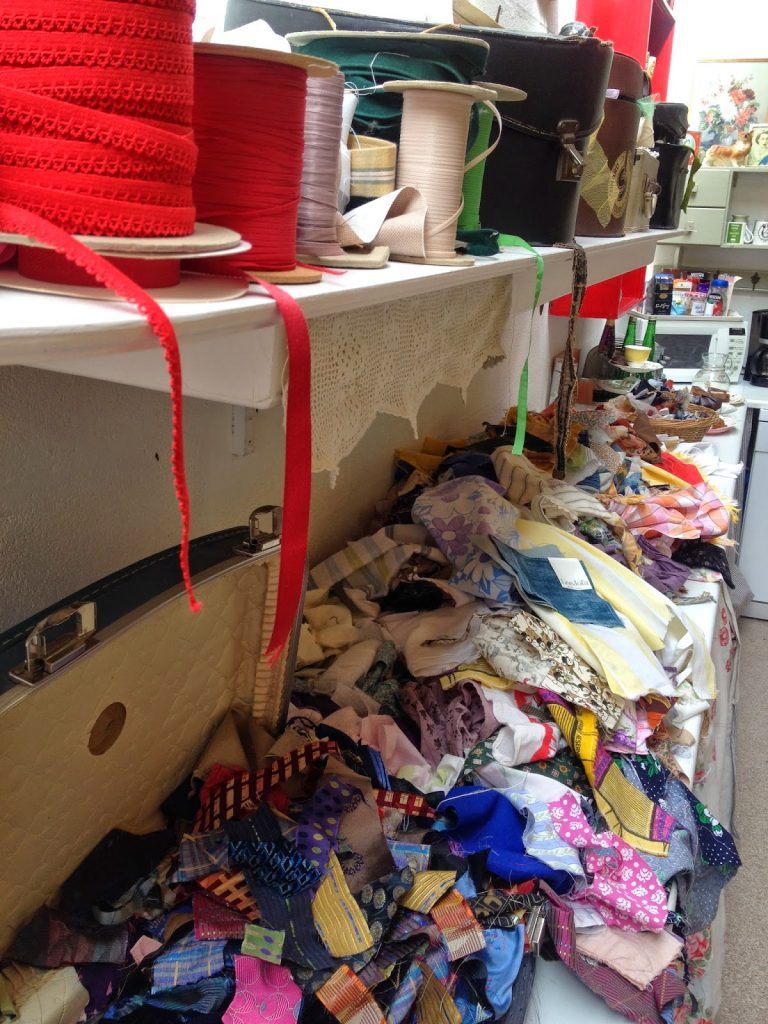 Fabrics Galore !
Windy Day – Washing Line
This was my little hand stitched piece made over the weekend.
I took inspiration from the simplicity of garments blowing on a washing line.
My design started with a line drawing.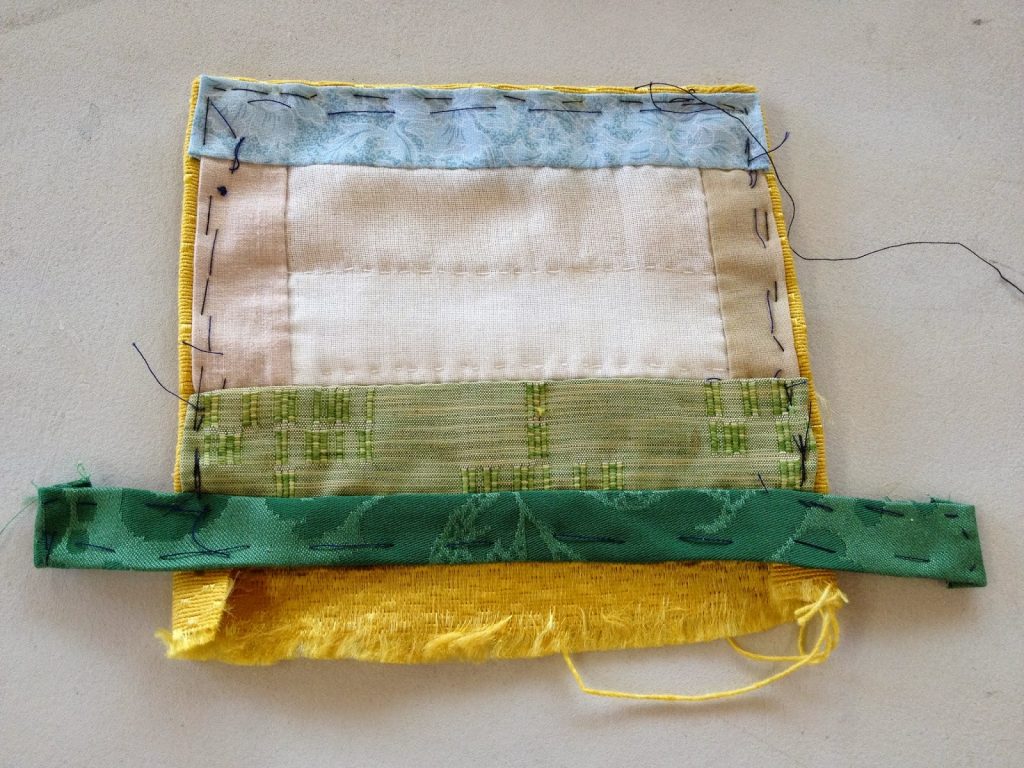 I pieced a background before appliqueing garments and adding extra details with hand embroidery.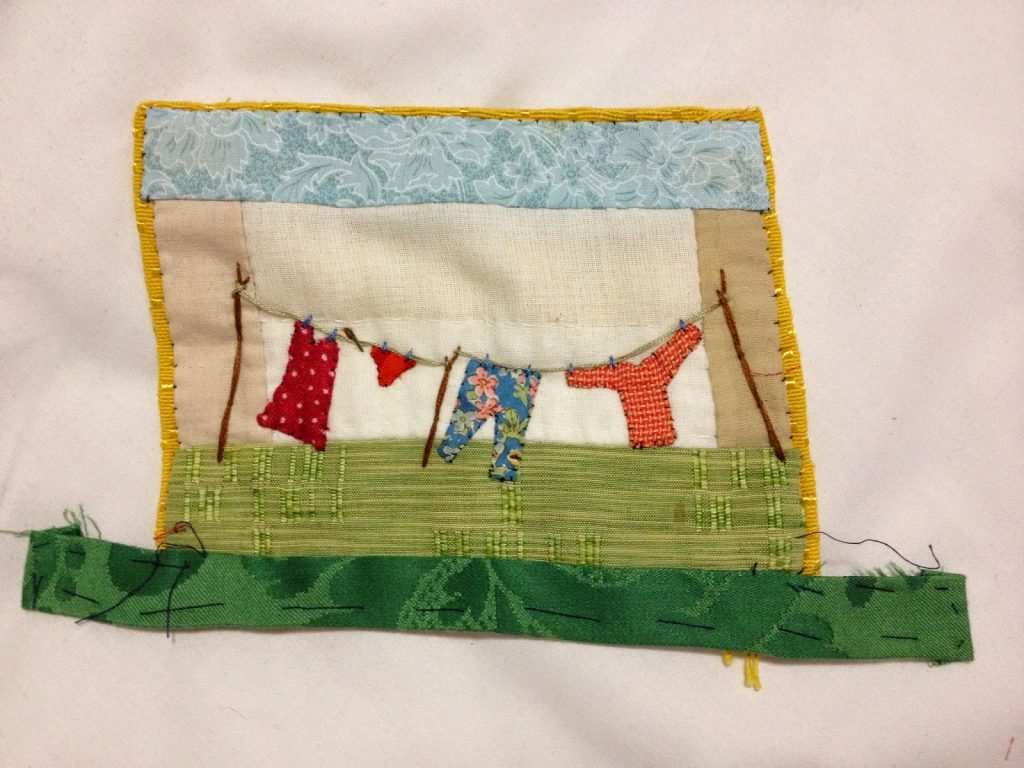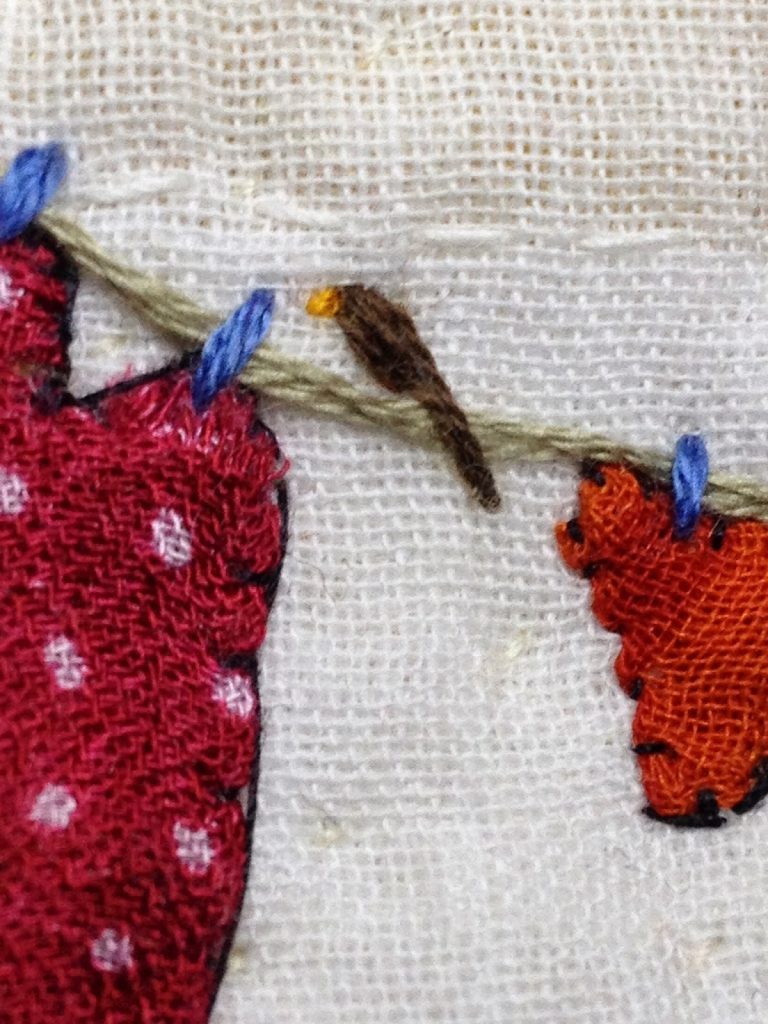 My little embroidered Bird
This is the little piece I made on the weekend – "Windy Day" 22cm x 12cm
Show and Tell
At the end of each workshop Janet sets aside time to talk about each piece of student's work.
She takes each in turn and sits it on one of her coloured mount boards.
The student shares their thoughts about the piece, and Janet shares her thoughts on how the work could be developed further.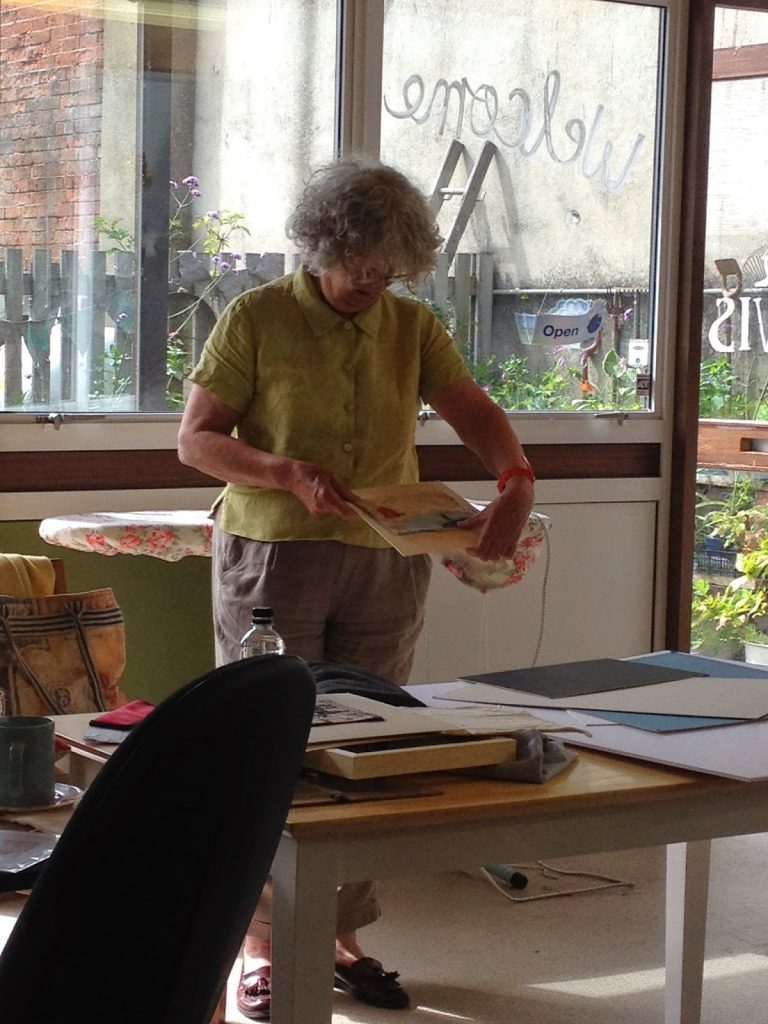 Thank you Louise for another super weekend of 'therapy'.
A sewing weekend at Hope and Elvis is a perfect way to recharge your creative batteries – I would recommend it to anyone.
What was your favourite sewing workshop and what did you learn? Share your thoughts below.