There are lots of boxes and bags of goodies hidden around my sewing room. After a recent tidy-up I rediscovered one of my many treasured inspiration boxes.
Sewing Treasures
I have quite a few boxes dotted around the place. Each one has its own themed bits in it.  This beauty is full of sewing ephemera and vintage packaging.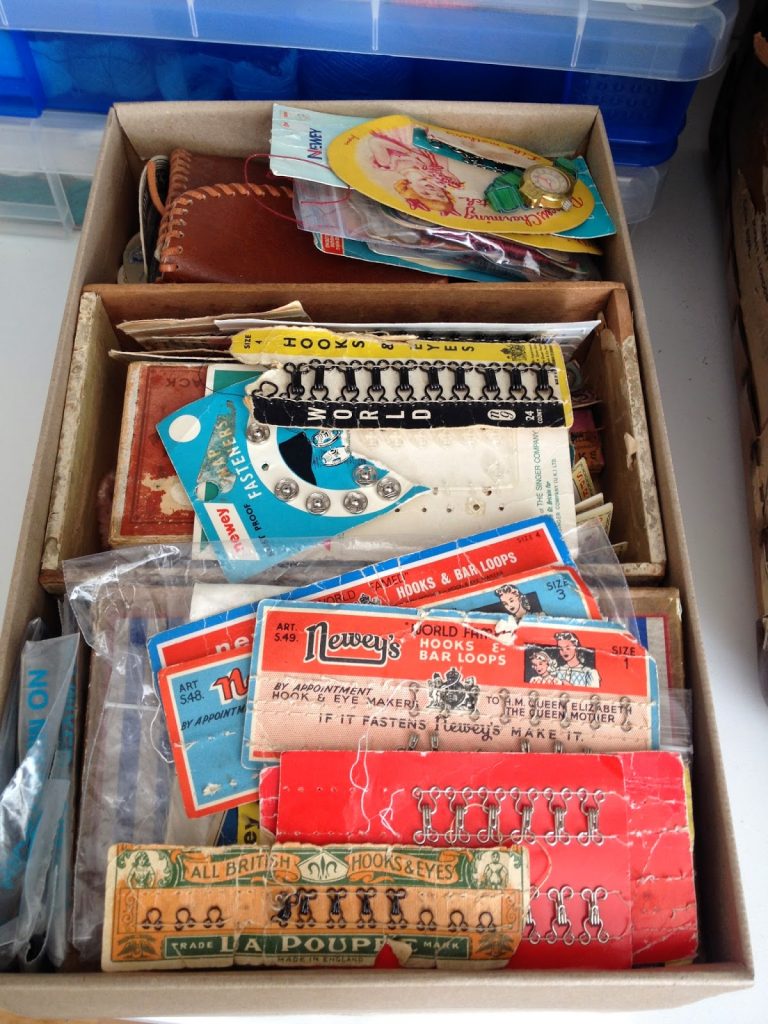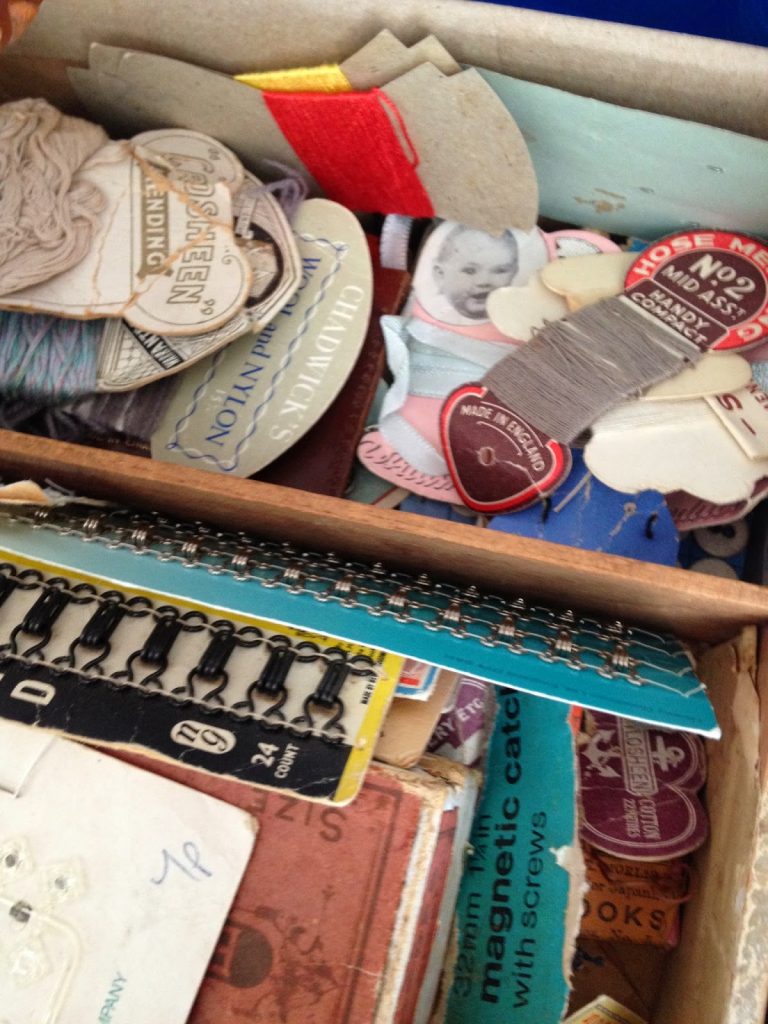 Inspiration Boxes
As you might have already guessed, I'm an avid shopper and fan of anything vintage and textiles.
The shelves in my sewing room are home to many books and sewing goodies that I've found along the way.   Every now and again I get bored, have sort through, empty the shelves and create some new vignettes of Stitchery heaven. Breathing new life into my creativity.
It's then , the Inspiration Boxes come out and I start to rediscover some of my many treasures.
Do you have an inspiration box full of treasures? What do you collect in yours? Share your thoughts below.