This was my first ever visit to Salts Mill in Bradford. It's a stunning former working Mill full of the most wonderful industrial architecture and a stunning setting to host the Saltaire Arts Trail 2022.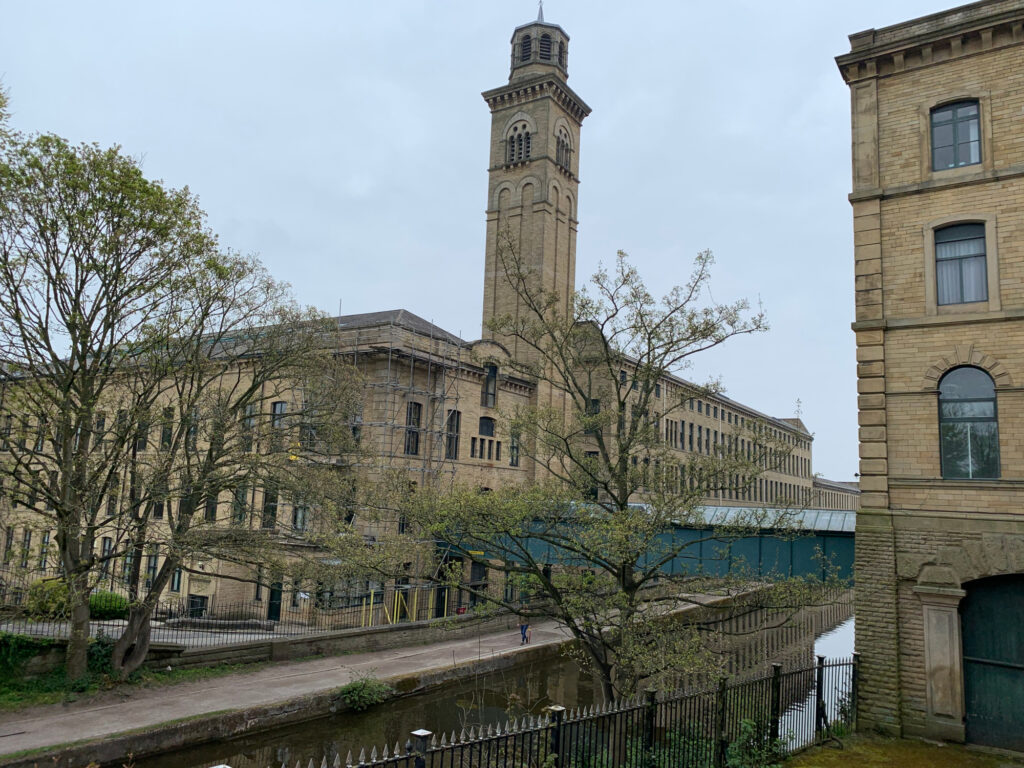 Down Victoria Road nestled withing the Mill at Location 10 on the trail is The Stitch Society Shop – a perfect setting for me to share my work.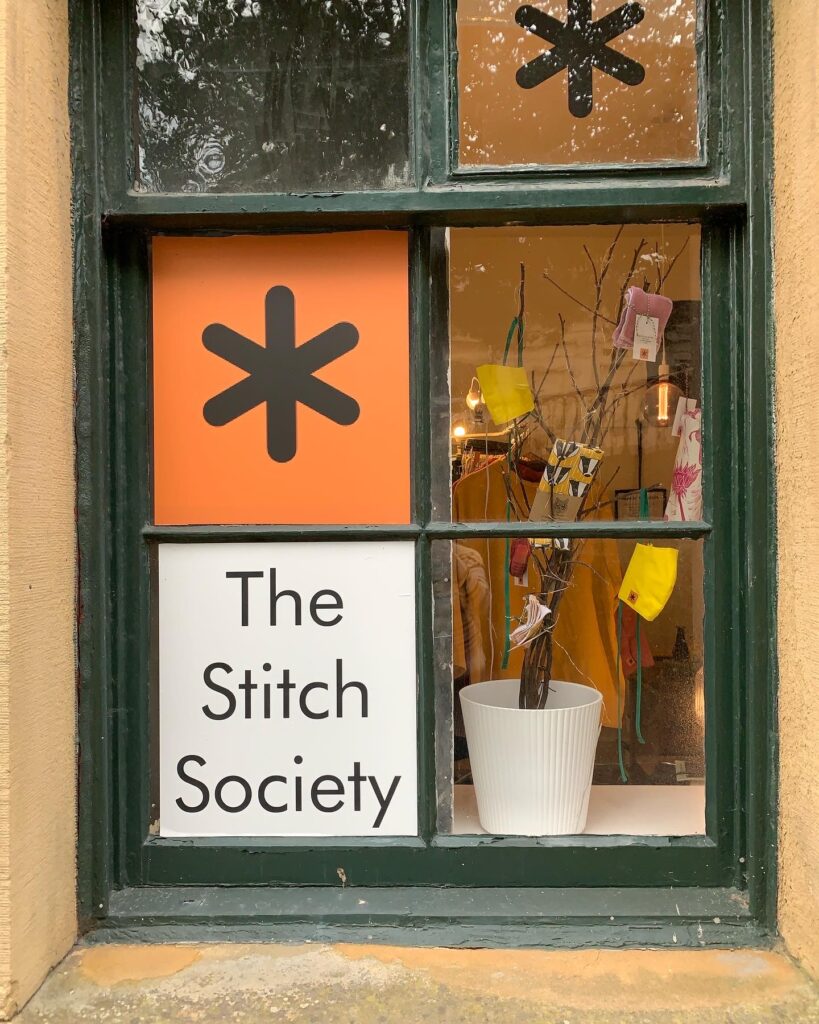 Caroline at The Stitch Society kindly gave me access to her vintage cloth and garment off cuts so I could start hand stitching a site specific piece as a memento of the weekend – I'll share more in another post.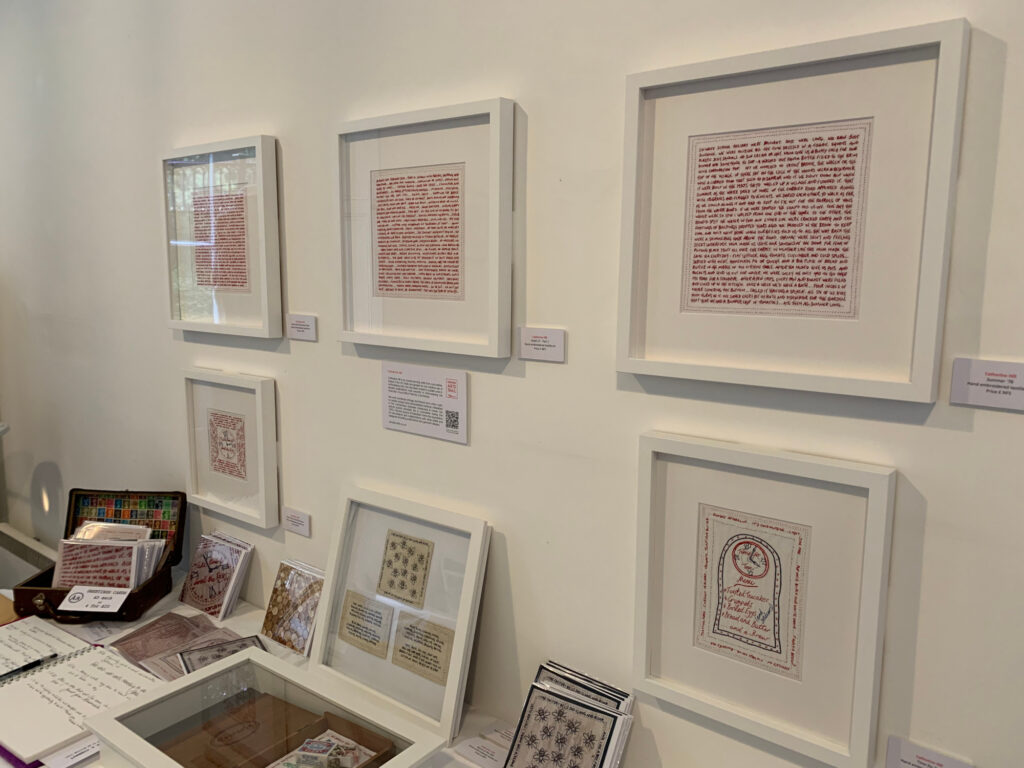 The weekend will always be very special to me. It's the first time I've had a collection of my work on exhibition together – Summer '76, The Sound of the Kenwood Chef, Covid-19 Part 1, Worker Bees, Sound of the Mill, Time for Tea, Take Time to Small the Roses, Matchbox Challenge and Moors of Home – and the first time I've really had a chance to experience the visitors' reactions to my work.
I've had requests for an expanded selection of cards, artwork prints, talks and workshops so I'm putting my thinking cap on.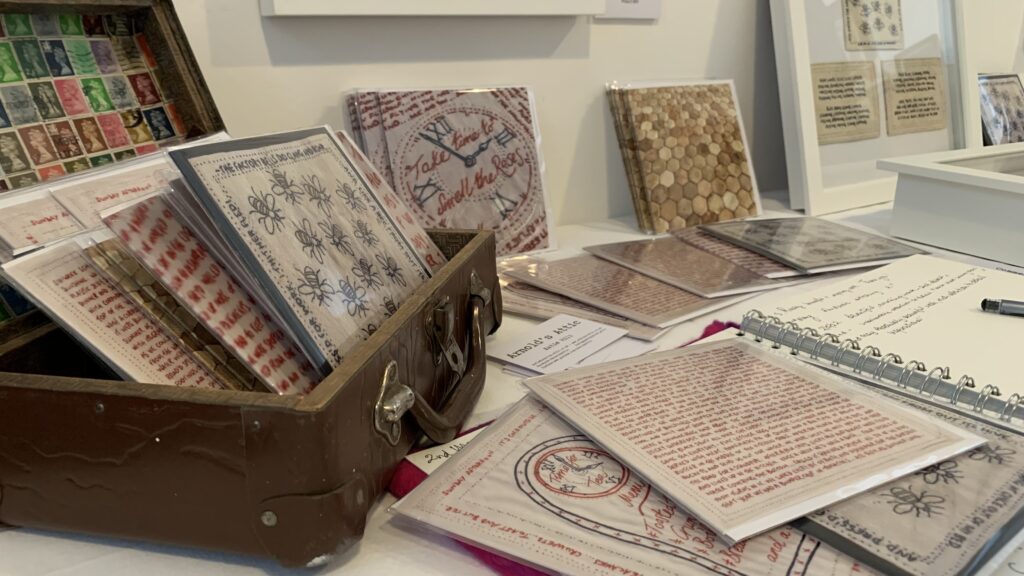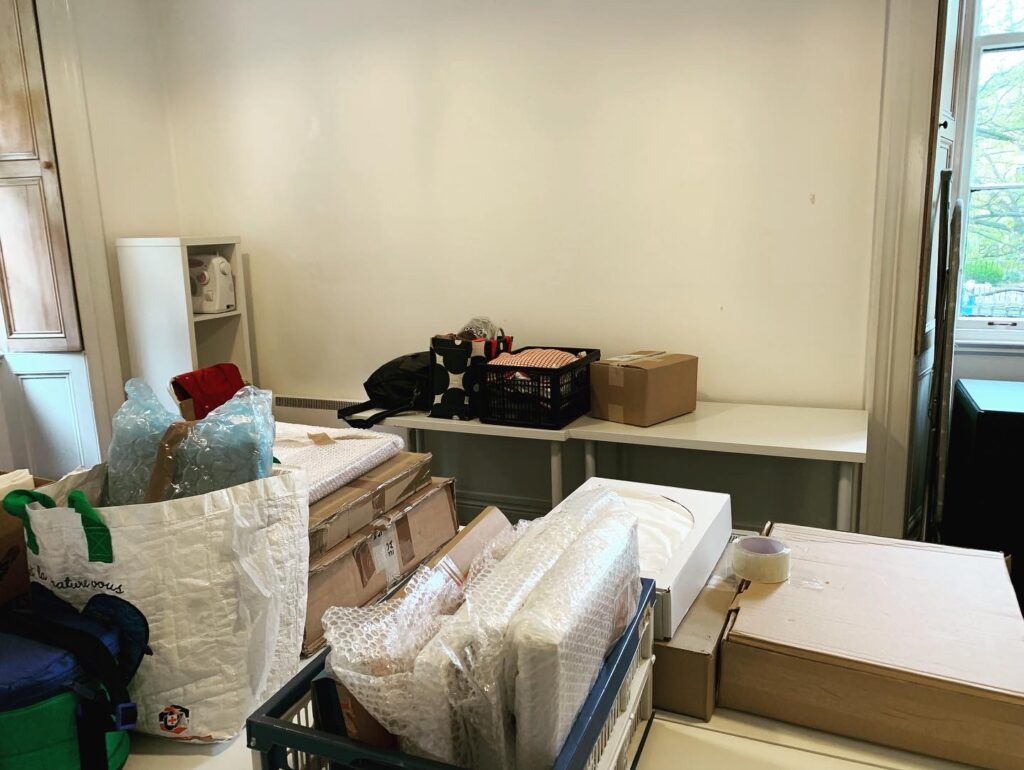 The weekend was a huge success. I met some amazingly talented artists and more importantly I made some new friends.