I'm so happy to share that "Covid-19 – Part 1" has been selected to appear in The Stitcher's Journal December 2020 Edition. Caroline Zoob contacted me during the November lockdown here in the UK. We chatted about my work and she asked if I'd like to share this piece in her publication.
It's an honour to have my work included with some amazing embroiderers including Ali Ferguson of The Purple Thread Shed – who was kind enough to take these photos for me.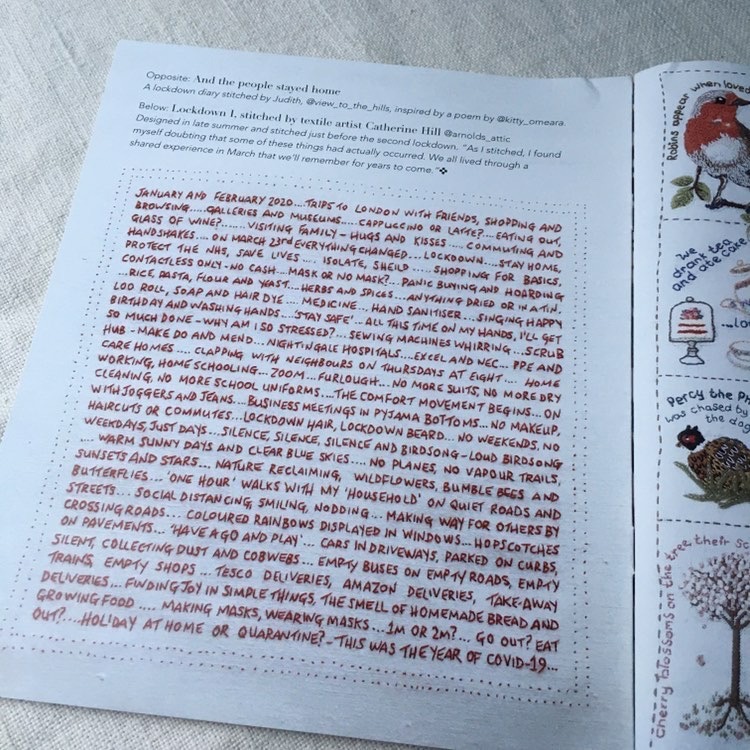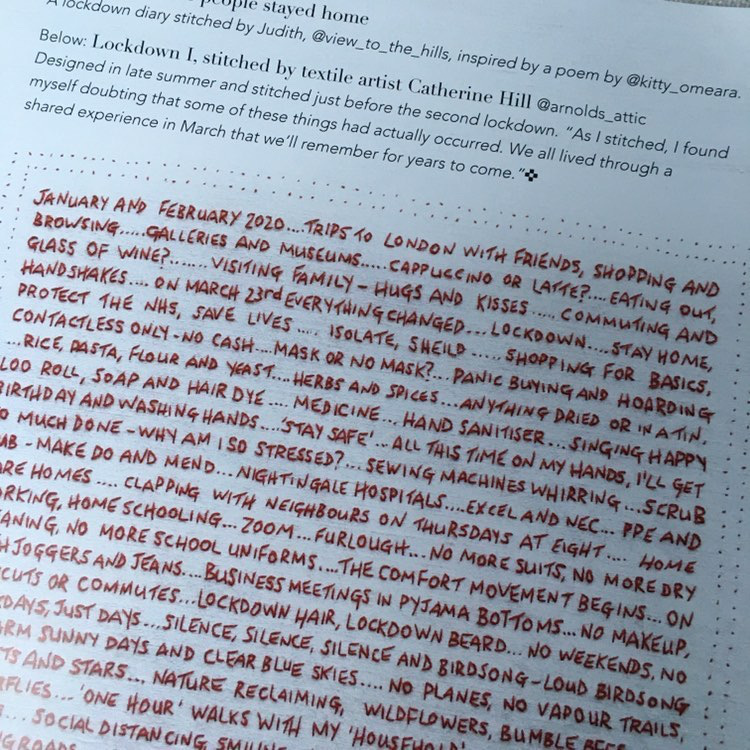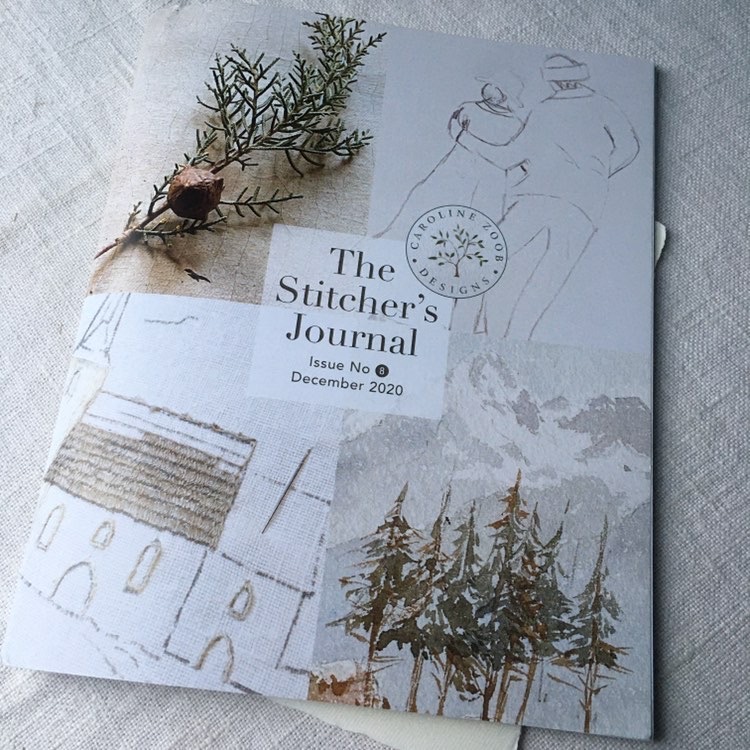 "The Journal is produced quarterly. It is a sixty-page, advert-free publication about embroidery and embroiderers, with an emphasis on vintage fabrics and those who use vintage materials in their work." – Caroline Zoob.