Summer 76 is my latest hand embroidery created about my childhood memories.
Who remembers the summer of 1976?
When I first started designing the piece my intentions were to share a vivid childhood memory from the hottest summer of the '70's. By the time I was stitching it, I saw the work in a different way.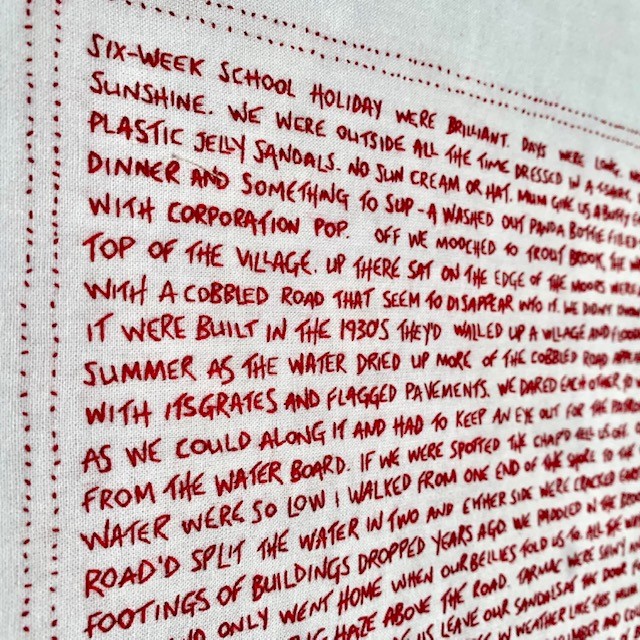 Looking back on it now the signs of Global Warming were there for all to see.
I was 7 years old at the time. To me it was a summer of sun, fun and standpipes. I was oblivious to the water crisis growing all around me resulting in the Drought Act on 6th August 1976 – creating emergency powers to reduce or turn off domestic and industrial water supplies.
Size 21 x 21cm. Hand embroidered, hand stitched. Vintage Sylko thread, cotton cloth.
This piece forms part of a body of work about my Lancashire roots.