The Saltaire Arts Trail 2022 at Salts Mills, Bradford, was a brilliant weekend and I was delighted to be hosted in a wonderful textile shop nestled within the mill itself – the Stitch Society Shop owned by Charlotte Meek. As soon as she knew I was a stitcher, Charlotte kindly gave me access to her vintage cloth and garment off-cuts so I could start hand stitching a site specific piece as a memento of the weekend – and this included some of the iconic ticking from the shop. This inspired me to create the Charlotte Pocket Needlecase.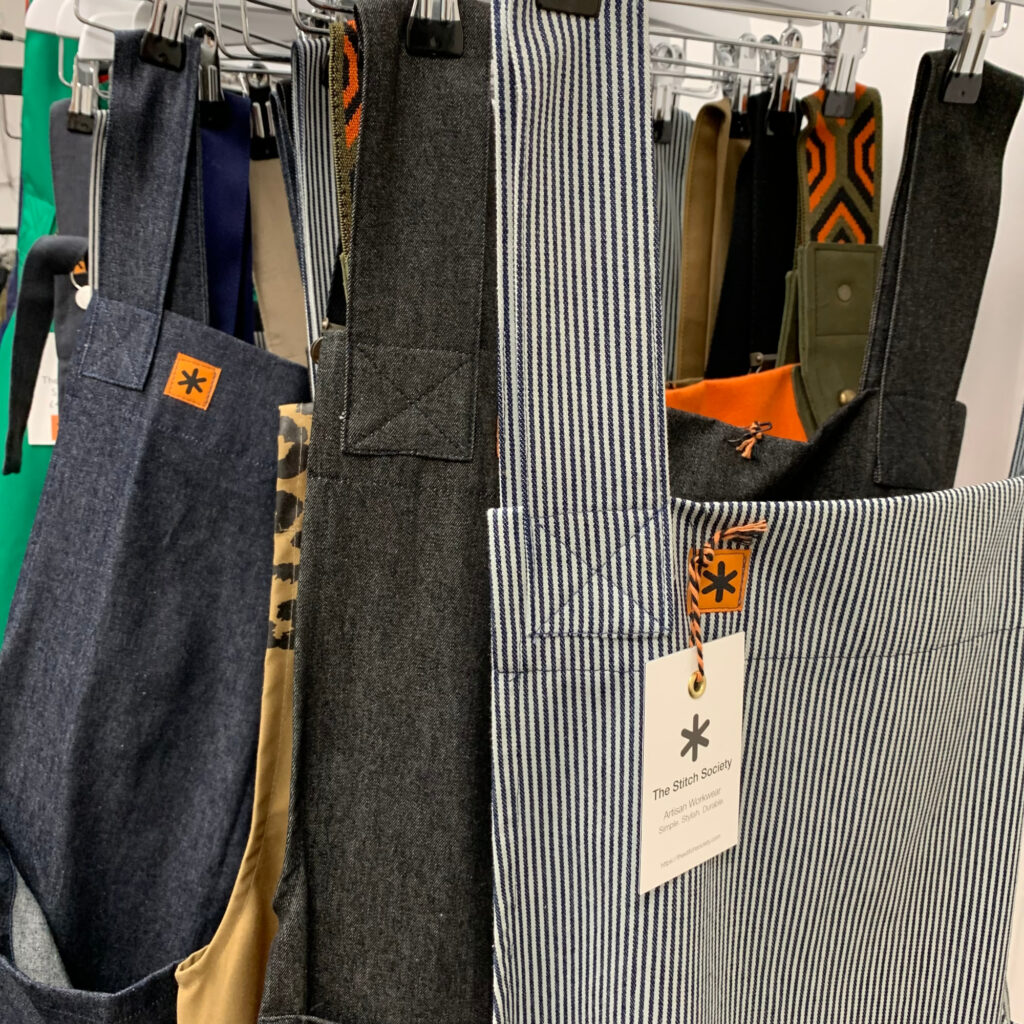 Before starting the project I played around with several cloth combinations and settled on blue and orange -then introduced some vintage Sylko red thread and vintage haberdashery found at the shop. My plan was to create a large pocket needle case to pin onto my apron.
The gorgeous text cloth mark needed a little extra stitching to enhance it.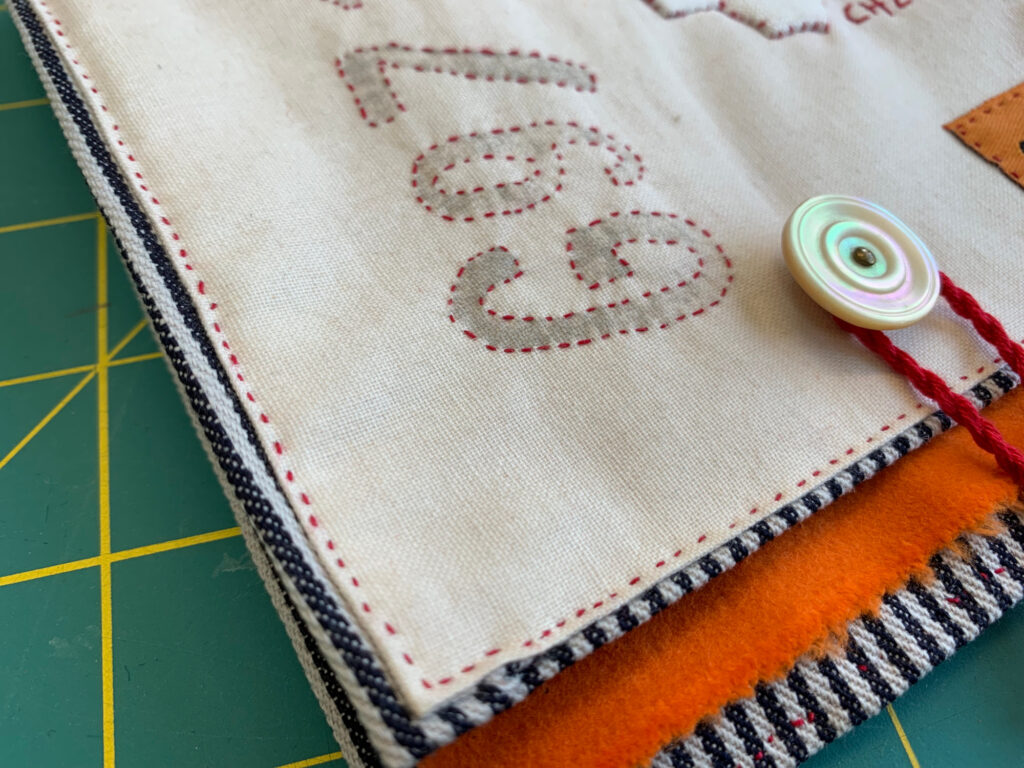 The piece is embellished with handmade linen and cotton hexagons, a vintage button & handmade red cord, plus the iconic Stitch Society logo.
Inside the needle case, orange pages are filled with pins.
Finally touches – a label on the back of the piece.
Size: 16 x 14 cm and entirely hand stitched.
Thank you to Charlotte for allowing me to use your iconic cloth in this project.