I'm pleased to announce that "Moors of Home " has been selected by Sarah, curator at Spring Up Gallery, for the Water Works Exhibition. This virtual exhibition will be available to view from 15th August to 12th September 2021 via this link.
To read more about this artwork, please visit this post.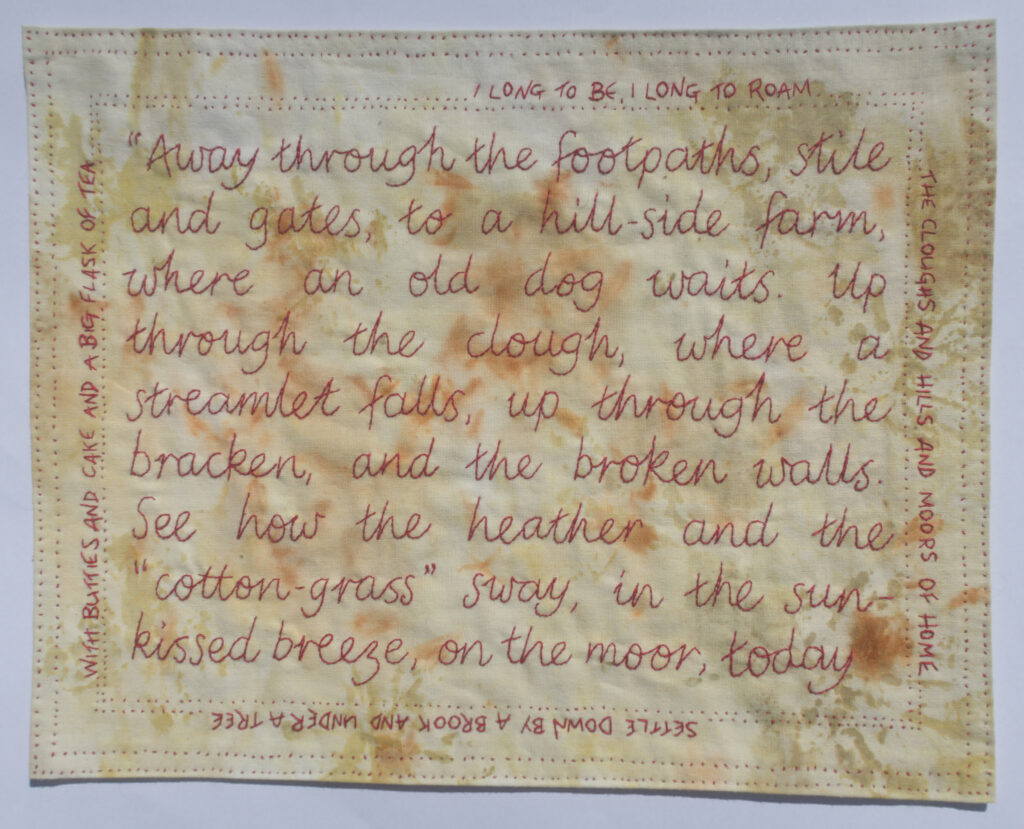 Size 21 x 27 cm. The piece is hand embroidered and hand stitched with vintage Sylko thread on cotton cloth Eco printed with leaves and petals from my lockdown garden in Summer 2020.
This is the third time I have exhibited art with the Spring Up Gallery.