I'm pleased to announce that 'Fragments' is part of 'In and Out of Lockdown' – the Embroiderers' Guild Members' Challenge 2022.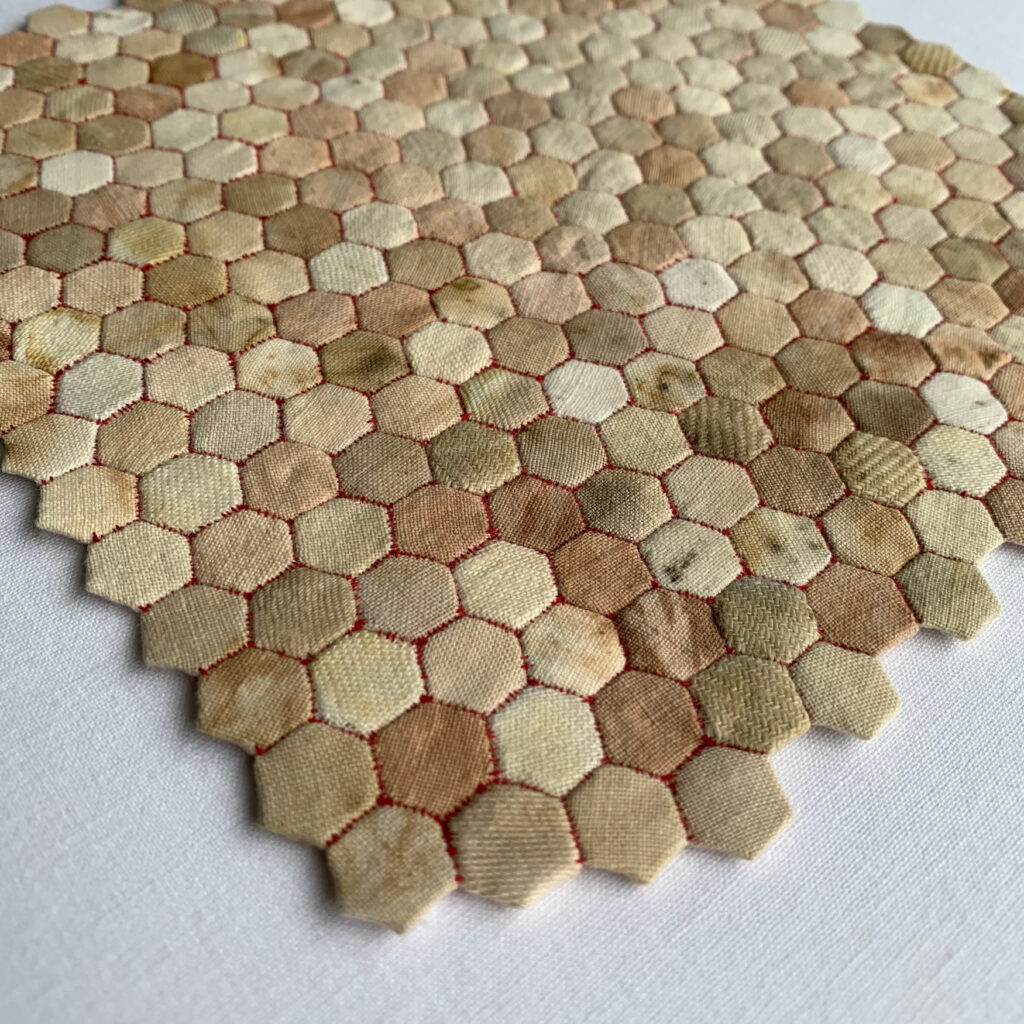 Hand stitched cotton cloth, eco-dyed and marked with leaves from my Lockdown garden.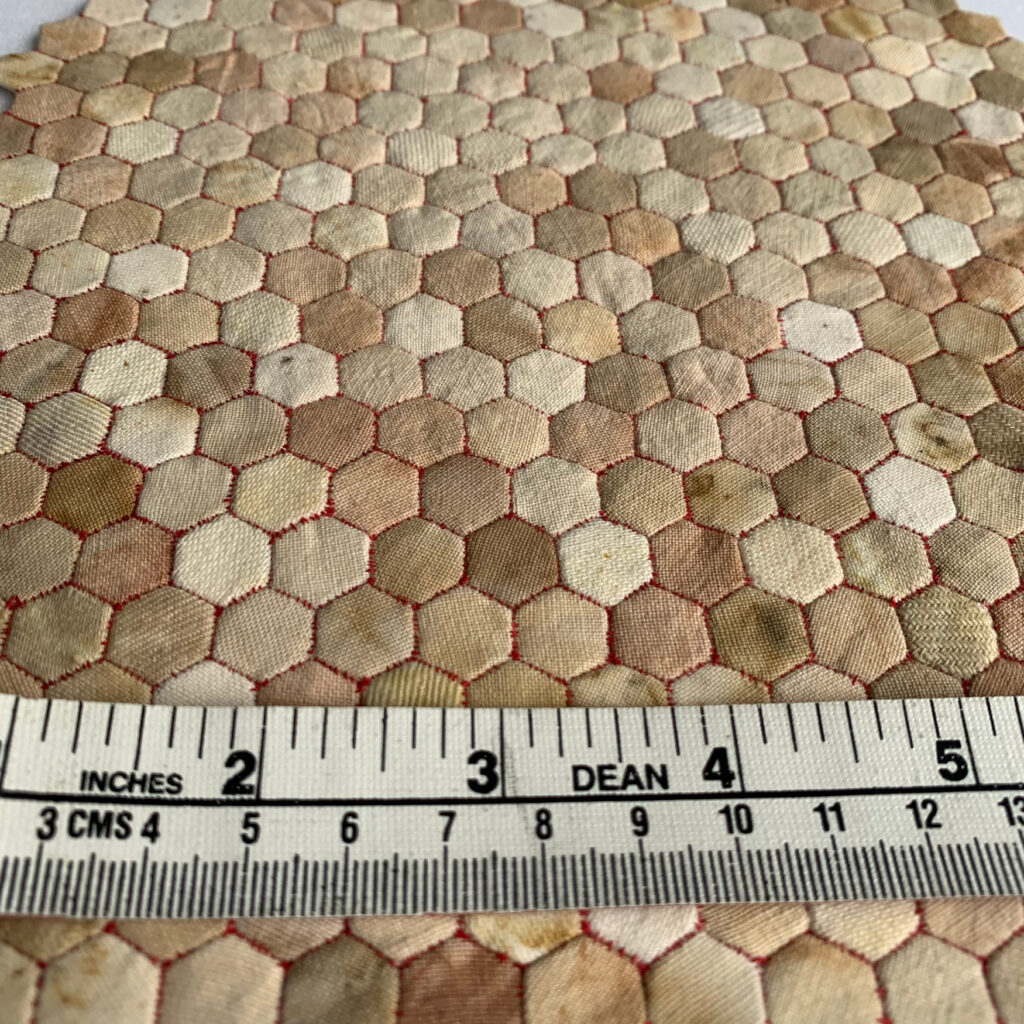 This is the fourth Guild Challenge I've taken part in – previous entries include 'Matchbox Challenge', 'Take Time to smell the Roses' and 'Sound of the Kenwood Chef'.
The Embroiderers' Guild Challenge 2022 artworks will be on display at The Knitting and Stitching Show in 2022.