Members of the Embroiderers' Guild will have just received their January copy of Contact Magazine.
At the Knitting and Stitching Show 2019 in Alexandra Palace, I got chatting to Anthea Godfrey and Pat Tempest. They were very interested in my pieces and asked me to write an article for the Magazine. It's just been published!
I talk about a creative journey in 2019, through my Embroiderers' Guild Exhibition pieces – "Take Time to Smell the Roses" and "Lancashire Cheese and Onion Pie", and also my the piece I exhibited at The Festival of Quilts – "The First Day in the Mill".
It features a photo of "Time for Tea"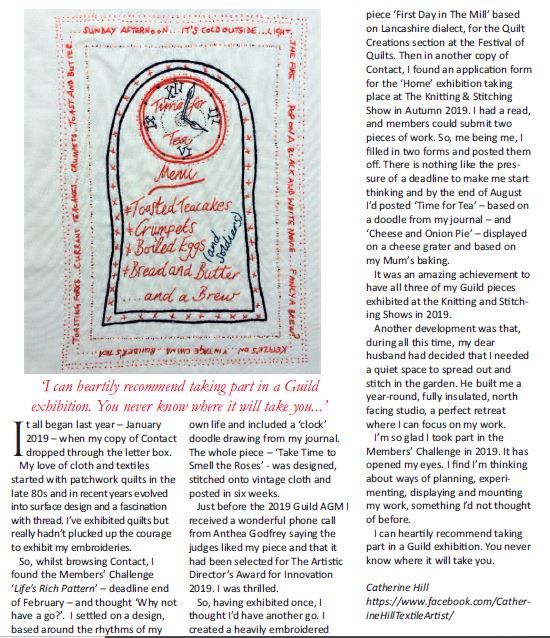 Thank you to the Guild for sharing my work. I hope I've inspire others to gave a go and exhibit their embroidery.