What a totally decadent, long weekend – I managed to go to the Knitting & Stitching Show at Alexandra Palace  for three days this year.  Workshops, exhibitions and shopping…… how indulgent!
The show was full of traders from all over the UK and beyond – I arrived with my shopping list in hand and filled my bags with some lovely goodies….. Every year I tell myself I don't need to buy anything, and yet every year I am astounded at what I do find to buy.
This year, my mind has been filled with embroidery, threads and surface design (especially following my recent visit to The Ashmolean Museum)  – so I was drawn to the Goldwork stalls of Benton & Johnson (who hold the Royal Warrant) and The Golden Hind. I had several workshops, ranging from Paper Lamination, Gelli Printing to Hand Embroidery with the very talented James Hunting  – What a fabulous chap!
Here are some photos from the show – more posts to follow…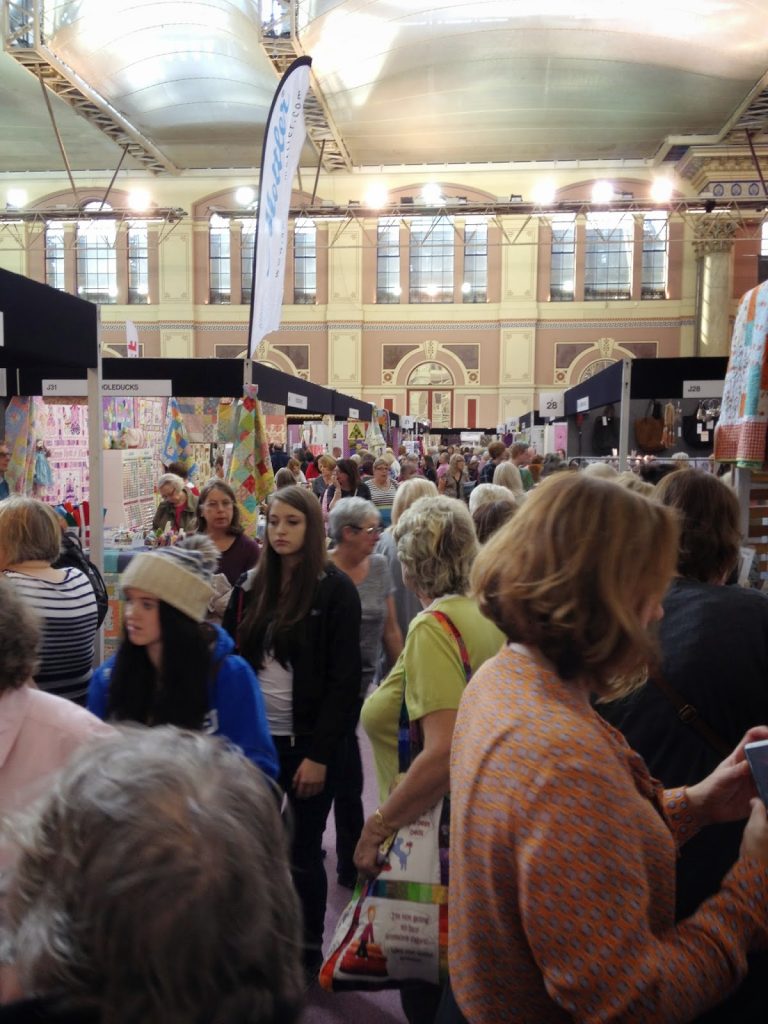 Lots of shopping, lots of visitors….never enough space !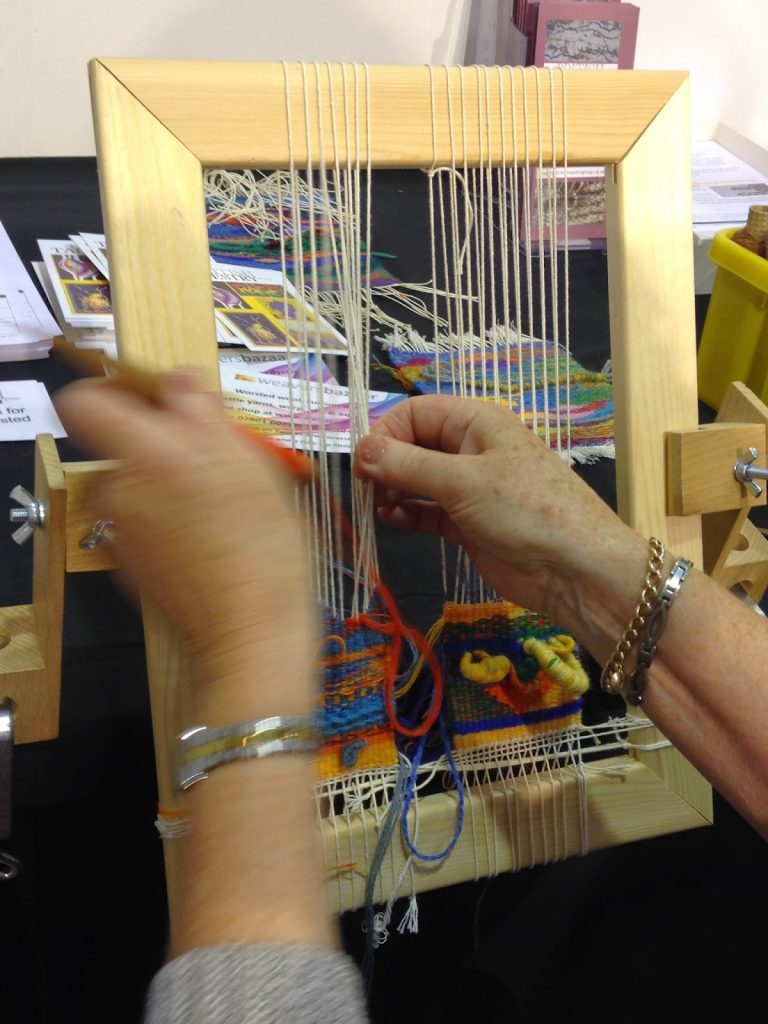 Demonstration of Tapestry Weaving by Carolyn Perry of the British Tapestry Group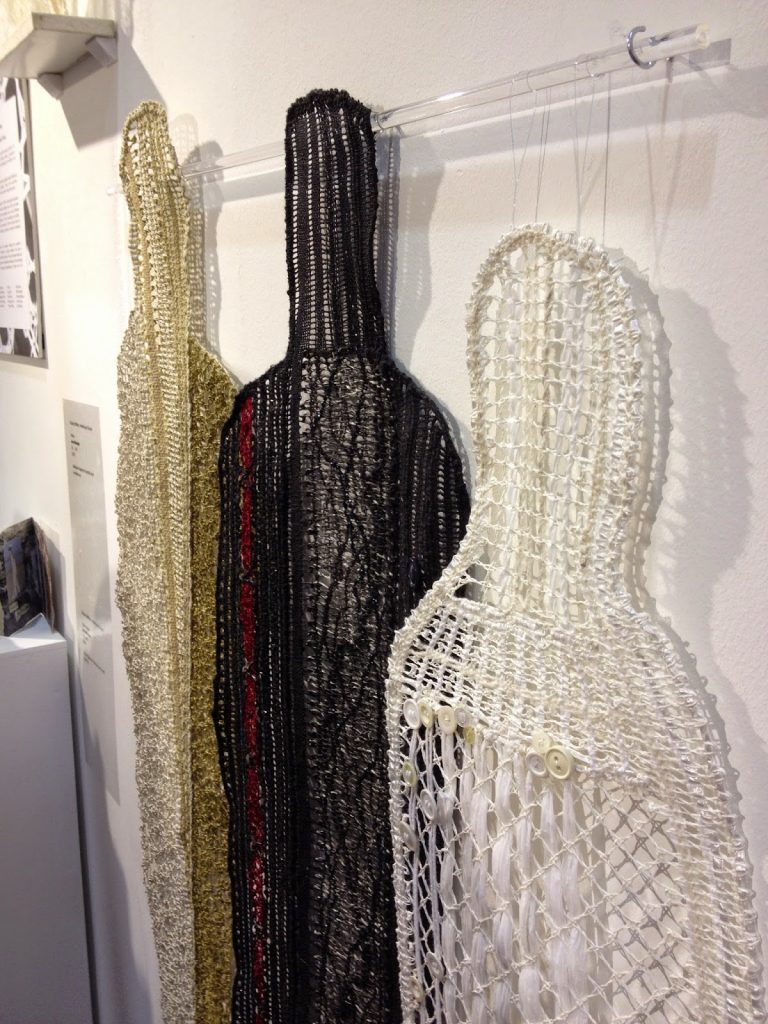 By Ann Wheeler
A pair of these 'Sheffield made' Wright & Sons Scissors came home with me…. love them !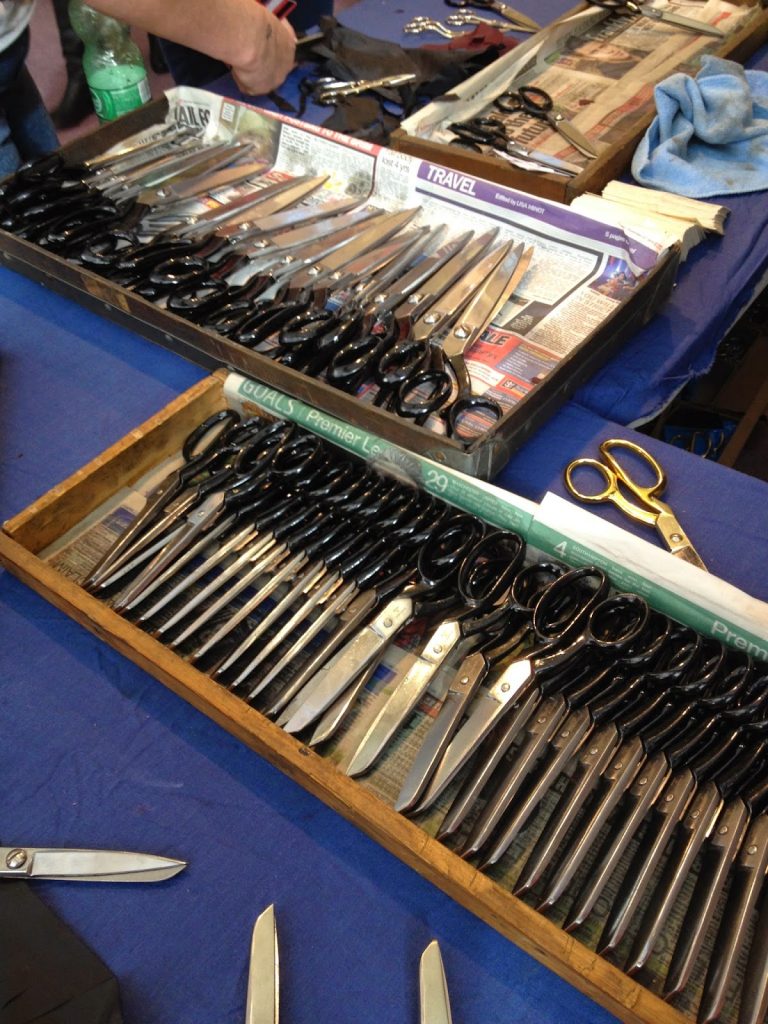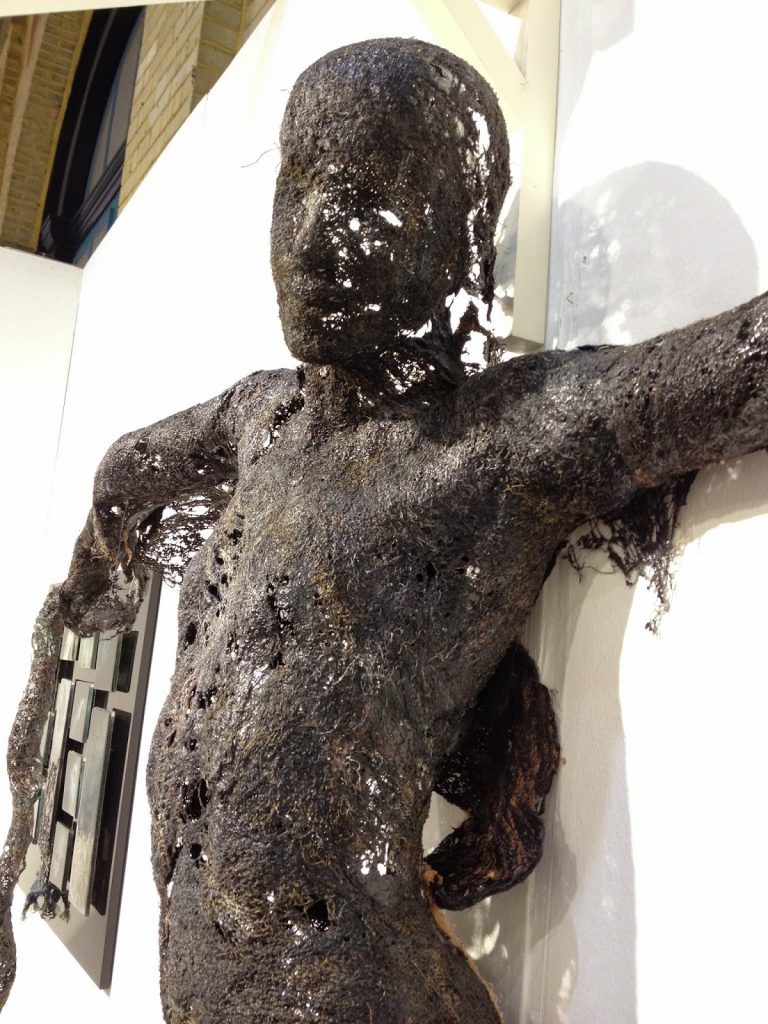 Work by Jean Bennett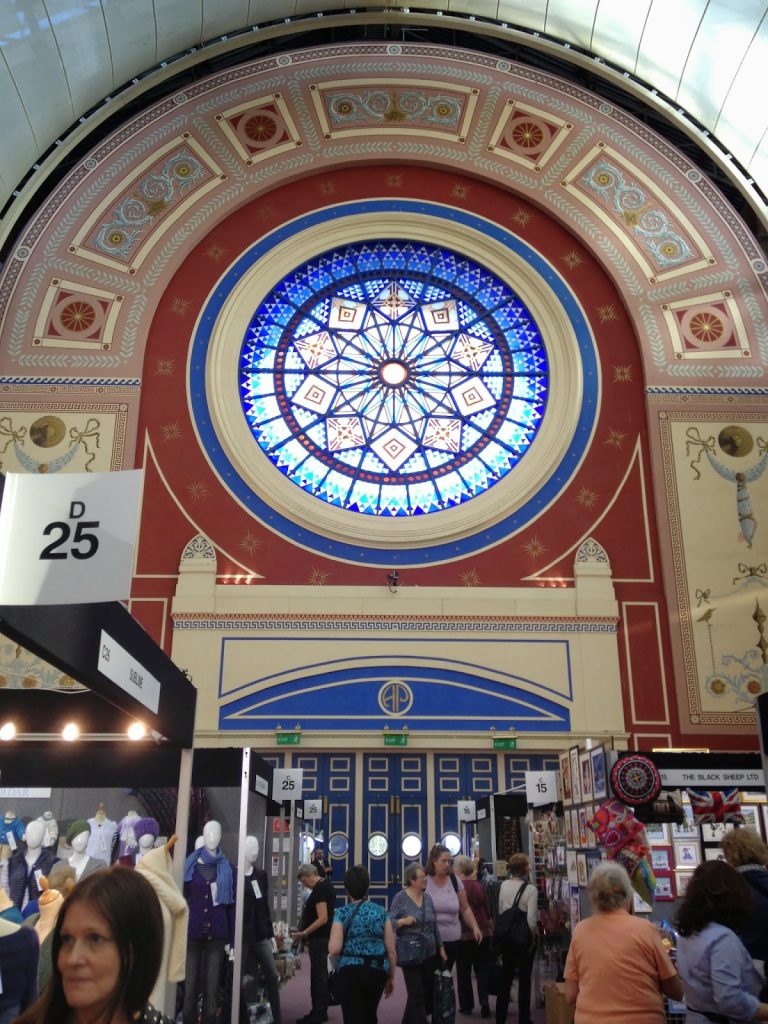 The large stained glass window at Alexandra Palace
Happy Shoppers at the end of the day
The view of the City of London from Alexandra Palace