Another week, another day out wandering around in my favourite charity shops.  The beauty of it is I'm never quite sure what I'll find. Half the fun comes when I rummage in a box and spot a vintage textile treasure.
Textile Treasure
This wooden bobbin from a weaver's shuttle caught my eye.  It had nails in one end, to use for French knitting. It wasn't until I came home, that I noticed it was marked Saltaire.  One of my favourite Mill buildings in the North of England.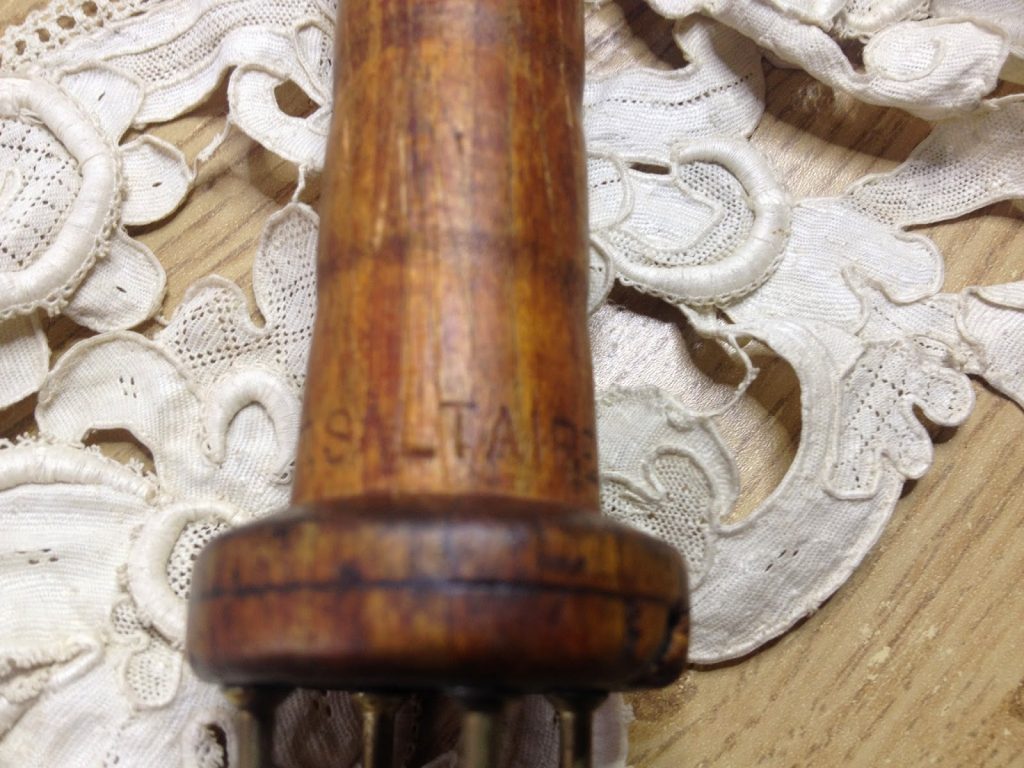 This yard long piece of gorgeous needle lace was of particular interest. I'll have my girlfriend check it out. She's an archivist at
Hatfield House
.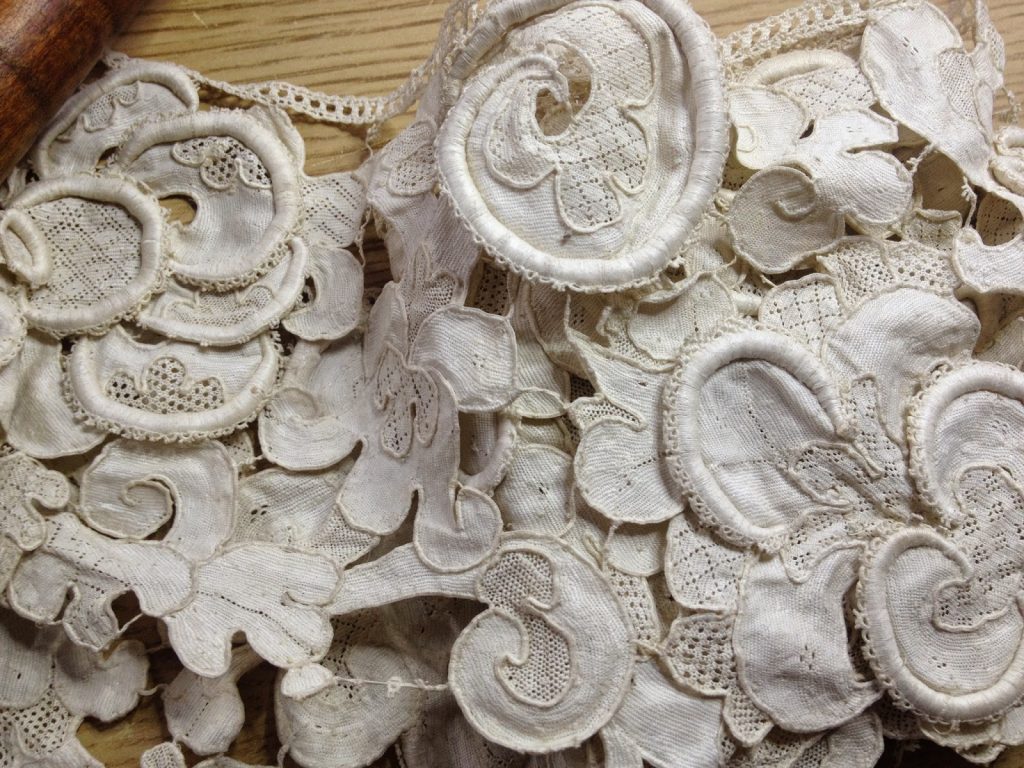 This small panel of bark cloth will find a new home as a cushion on my sofa.
It's been a 
good day at the shops.
 I'm so thrilled with my finds.
What treasures have you found in a charity shop? Share your thoughts below.