My appreciation for art quilts has grown in recent years. When I first started quilting 22 years ago, my work was focused on the accuracy of the cutting and piecing, and in making sure all those points matched. My materials were 100% cotton everything – threads, wadding and fabric – and all I made were heirloom quilts. Since joining the Embroiderers Guild, I have been introduced to new materials, new ideas and a love of experimenting. I love creating texture in my work and adore mixing velvet and silk with cotton, then overlaying it with threads and even more stitch.
The Art Quilts this year were stunning.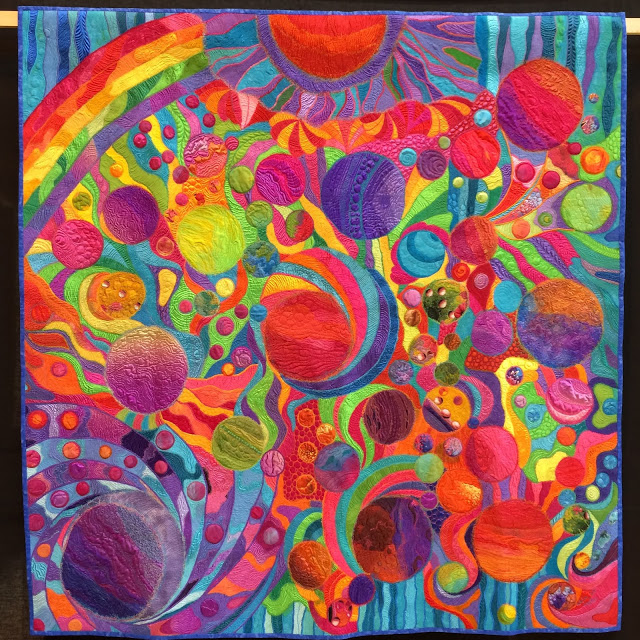 Beyond the Black Hole by Natalia Manley
Here are my favourite Art Quilts from the Show. Enjoy.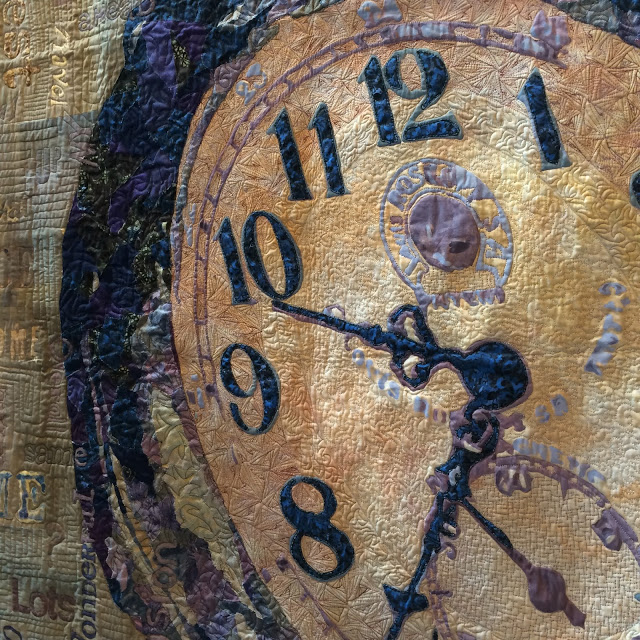 Time by Sue De Vanny
Bike Boys by Lea McComas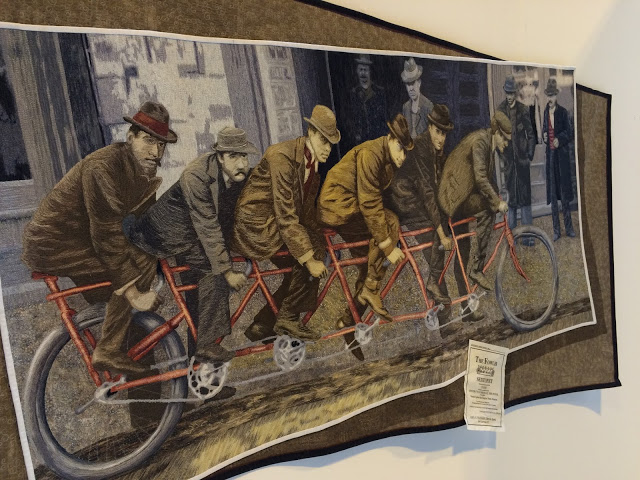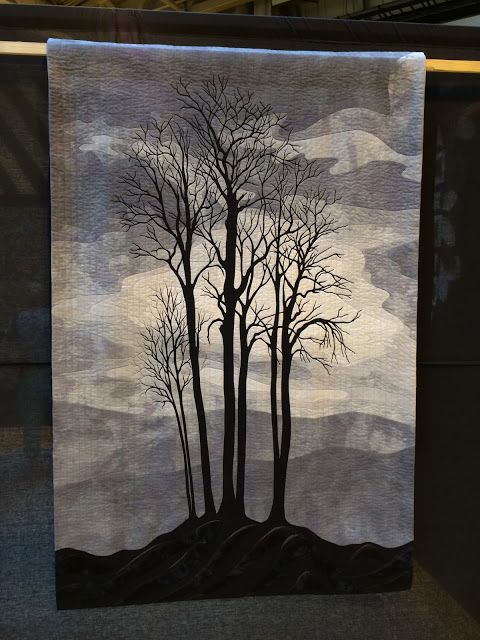 Silence by Jean McLean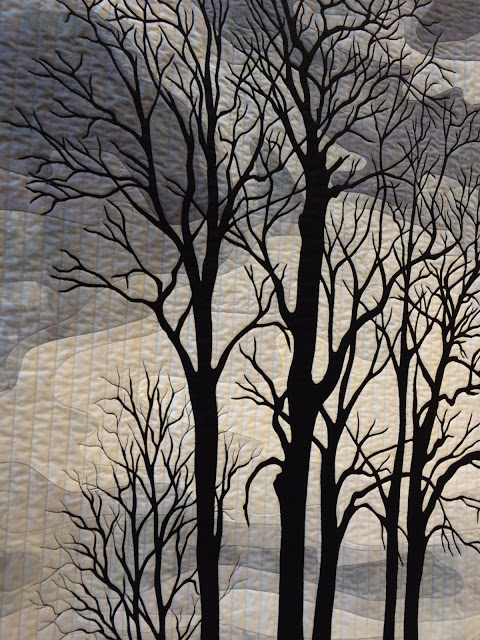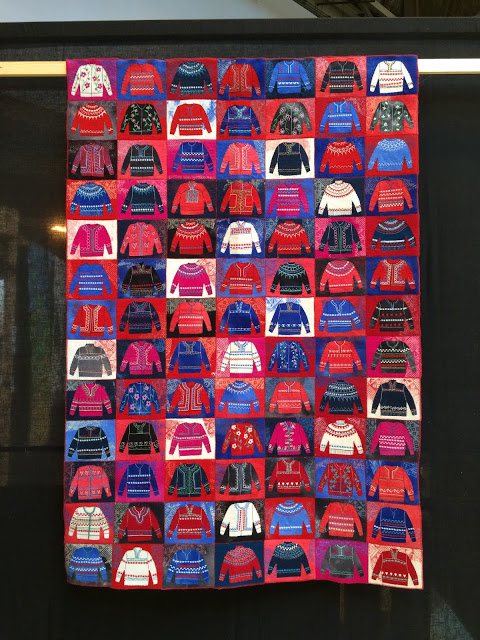 Scandinavian Jumpers by Gillian Travis
Jirickna's Spiral by Kate Findlay