The quilts in this category were beautiful and the standard was as high as ever. Traditional patchwork techniques were demonstrated in abundance on each quilt – applique, piecing, hand & machine quilting.  Being able to examine the quilts up close, I could see the skill and appreciate the hours of work that went into each and every single stitch. These are the kind of quilts I aspire to make. I am full of admiration for the dedicated needle women who made them. I stopped making large bed quilts in 2011. A change in job and a re-evaluation on life altered my creative journey. I stopped quilting and started embroidery. These wonderful quilts have inspired me to take up the rotary cutter and quarter inch sewing foot once more. I am looking forward to making my new quilt.
Here are my favourite pieces from this catagory. Enjoy.
Ladies of the Sea by Jacky Field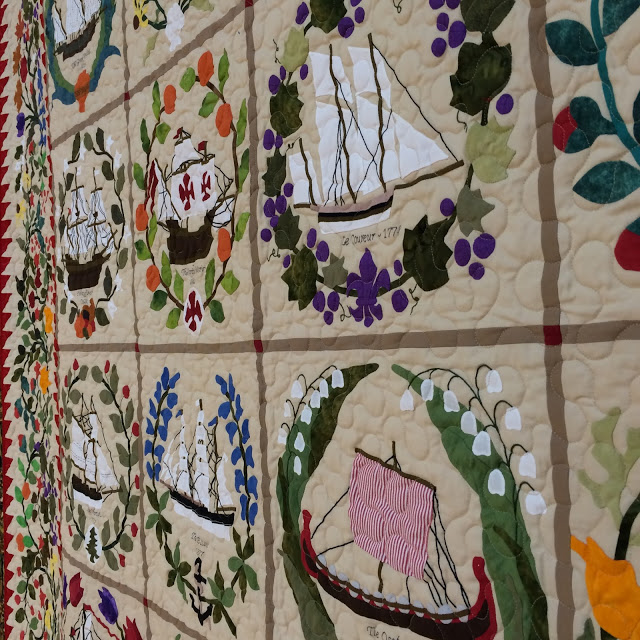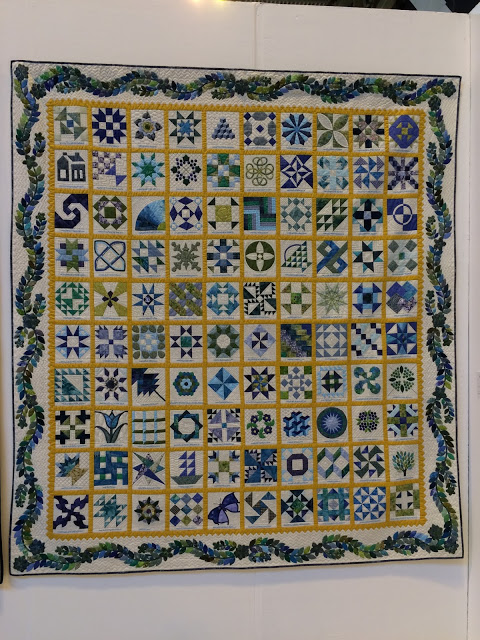 Another Sampler by Jean Ball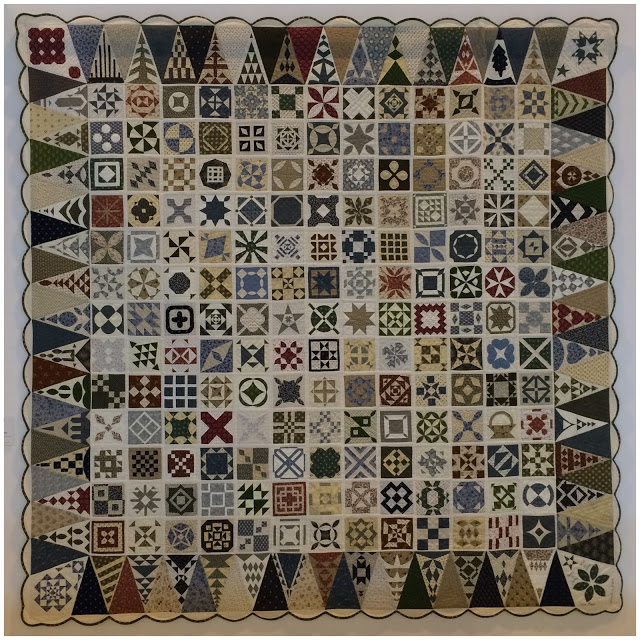 Dear Jane Seattle to Surrey by Victoria Eyers
Passacaglia in Blues by Asa Holmer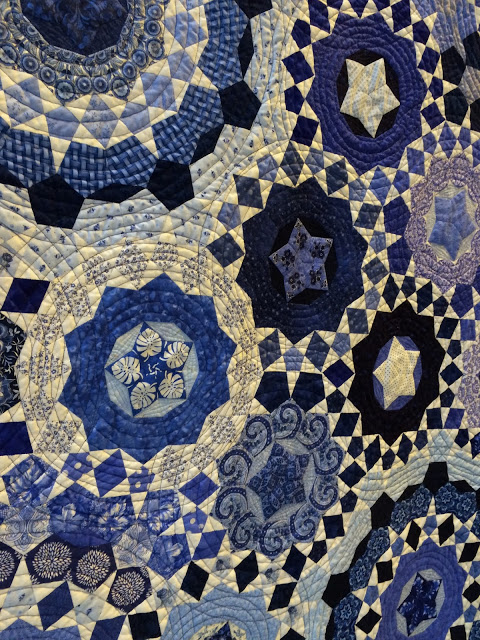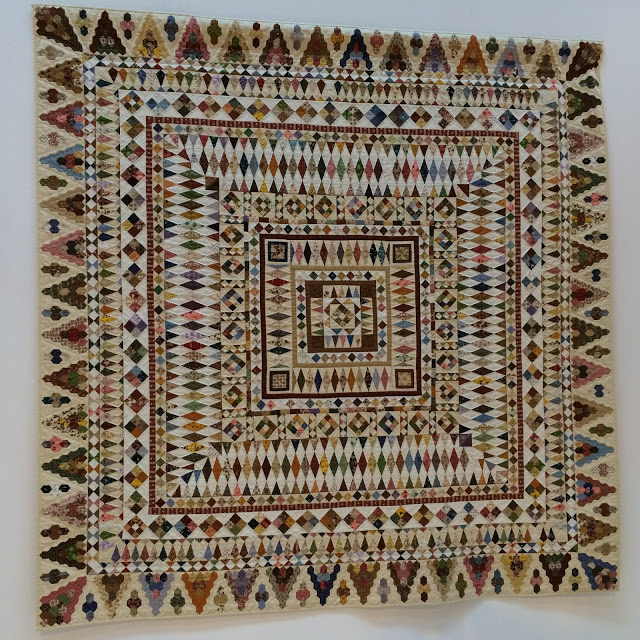 Billings Coverlet Reborn by Lynne Johnson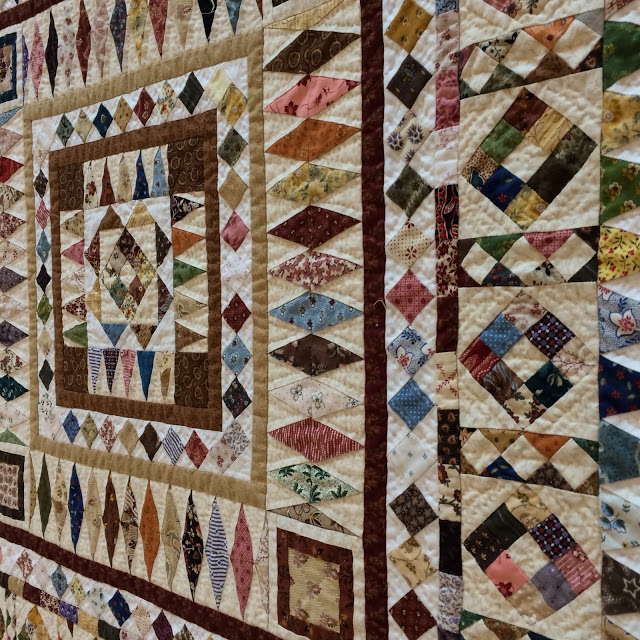 Madame Butterfly by Edna Marie Nylen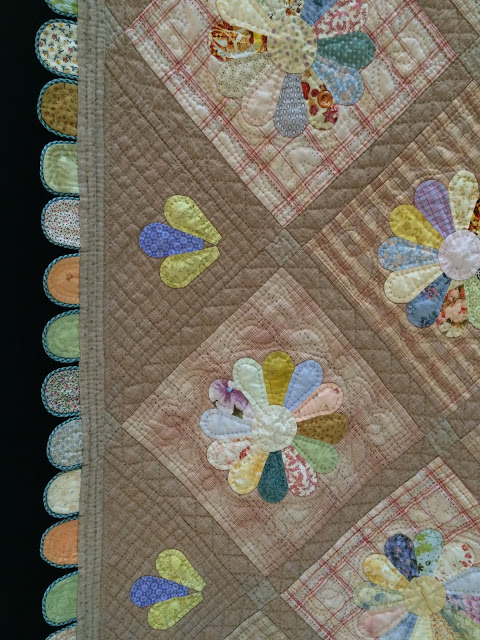 This stunning Quilt 'Subtle Differences' by Kay Bell was the Judges Choice – looks amazing from the back too.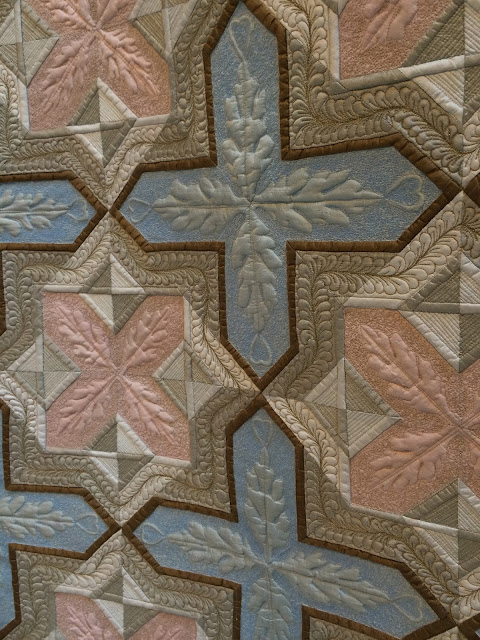 The show was brilliant. I have lots more to share. More Festival of Quilts 2015 posts to follow.