I was so excited to see this piece – The Tower of Babel –  displayed at the V&A. Consisting of 3000 bone china shops (each around 10 cm high), this exhibit by the artist Barnaby Barford, went on public view just a few days ago. I love the way each tiny shop represents a real shop in London and that you can buy one of them too! I have to confess I have bought one or two.
Each is glazed with a photograph of a shop spanning everything from derelict shops to buildings like Harrods. I would recommend you visit it soon – the crowds were building whilst we were there today. You can get up close to the 'shops' – which is your favourite?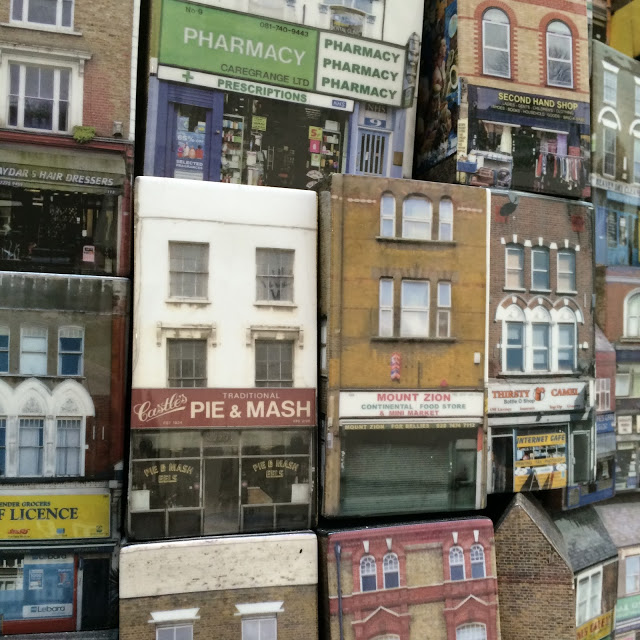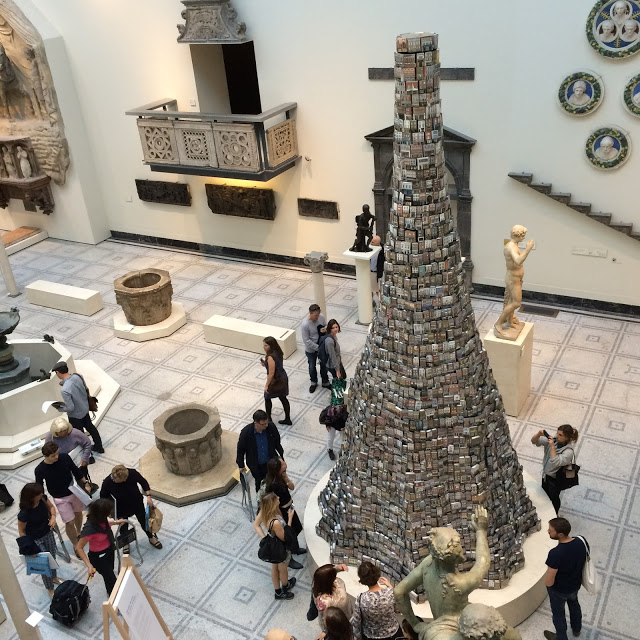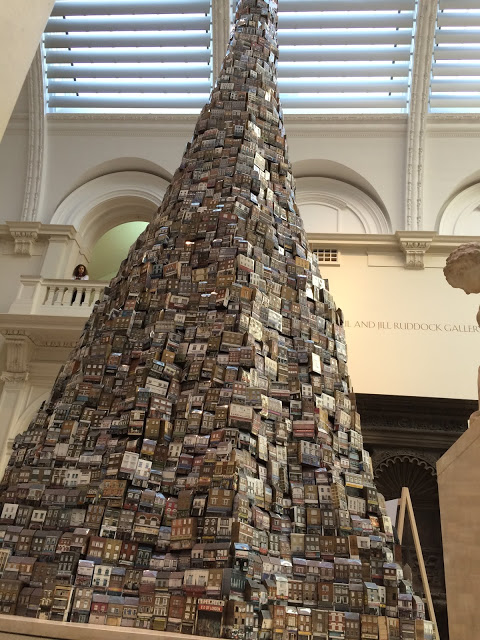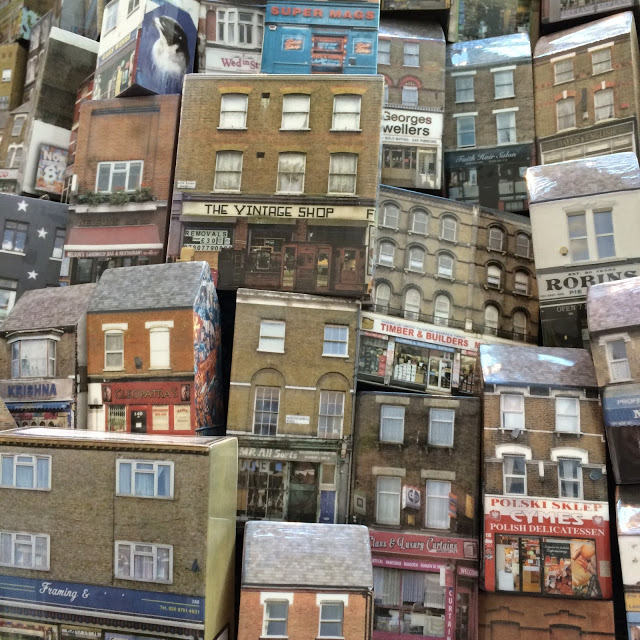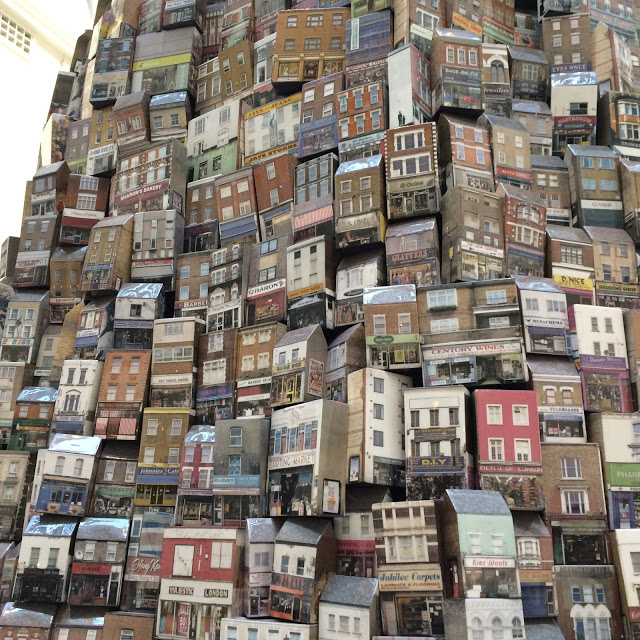 I hope you get a chance to see it. The exhibition is on until 1st November 2015.