My home is full to bursting with a patchwork quilt or two.
I've been a patchwork and quilter for over twenty years.  There are so many projects stashed away in my home that I sometimes forget just what I've made.
Scrappy Patchwork Quilt
If you've ever meet an avid patch-worker, you'll probably know that somewhere in their home, lives the biggest pile of large bed quilts you can possibly imagine.
Well it's the same in my home.
For over ten years, I worked in a Patchwork and Quilting shop, making quilt samples for the shop and samples for my own workshops too. Hence, my 'pile' is slightly bigger than most.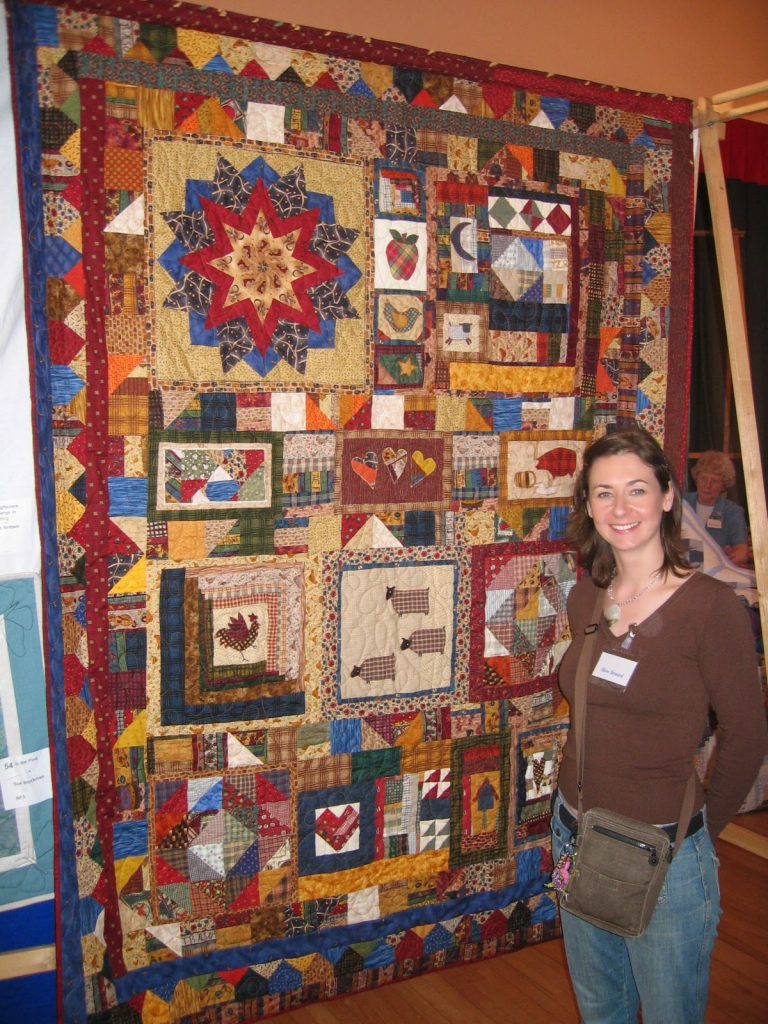 This is one that I made for my own home.
It's used regularly, as a utility quilt,  and was created using the bits and bobs and samples from the many workshops I've attended.
A collection of blocks were made at a Katharine Guerrier class. The border is 3D folded Prairie Points and the large block at the top is a Kaleidoscope block.
The photo was taken at a local quilt exhibition quite a few moons ago. Those of you who know me will know I'm a little older now.
Are you an avid quilter? How many quilts do you have in your huge pile? – I have over 30 in mine !  Share your thoughts below.