My dear mother was heavily influenced by the wartime 'Make-do-and-Mend' generation. She could be very resourceful and did her best to make ends meet. She'd turn her hand to anything. One her regular projects was making pyjamas for my two older brothers.
Mittens & Pyjamas
During the 1970's, my five siblings and I were decked out in numerous homemade outfits. These ranged from hand knitted mittens and balaclavas in Winter to cotton top and shorts in Summer.
My mum always had a project or two on the go.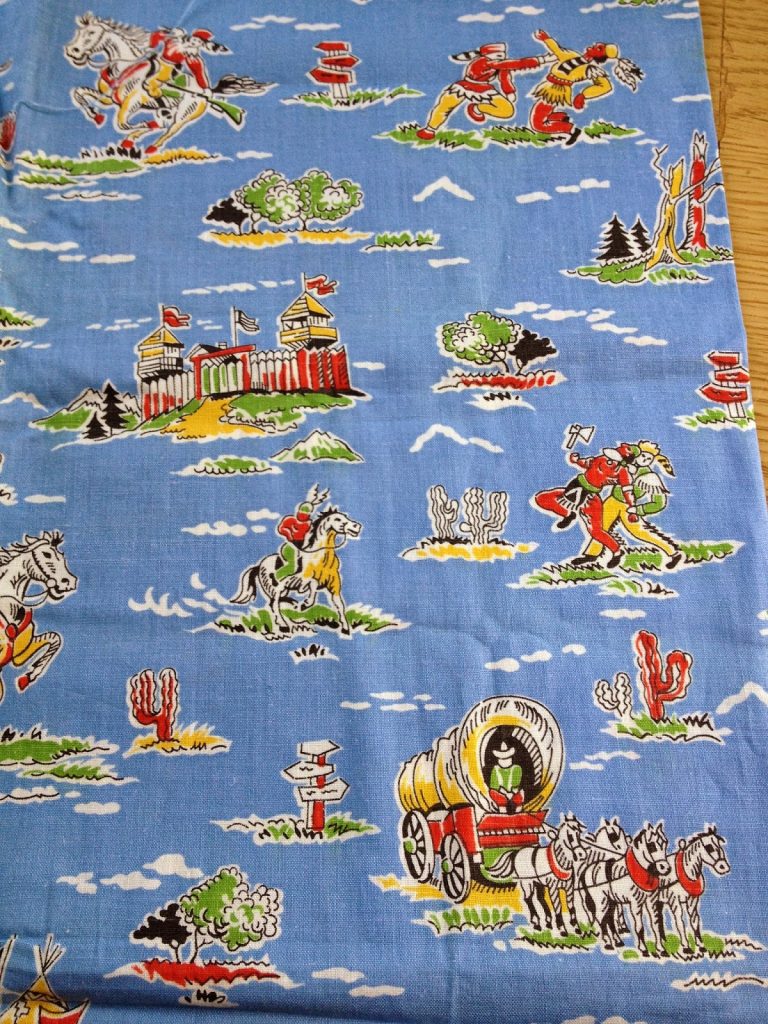 As part of my mum's recent de-stash, I've inherited lots of yummy sewing bits and bobs.  Hiding inside a lovely bag of off-cuts was this cowboy fabric. It's a real blast from the past. I remember my brother wearing pyjamas made from this fabric and I had a drawstring pump bag (for Primary School) made from it too!
Looking at it now it looks so vintage.
It's been washed, ironed and popped away safely in my stash.
Is there a fabric you remember from your own childhood?  Share your thoughts below