I remember playing with a Speedweve as a child. Pushing the links to and fro and not quite knowing what it was really used for.
Mum's Sewing Box
Each time I visit my mum, she gives me more and more sewing bits n bobs that she's found in her cupboards.
Last year she gave me her red sewing box, which was a joy to clean  and to see it come to life again. She also gave me her old Speedweve also  known as Lancashire's Smallest Loom.
Playing with a Speedweve
A recent challenge from my local branch of the Embroiderers Guild gave me the perfect opportunity to use it.  The challenge was to create a small piece of embroidery inspired by the County of Hertfordshire. The aim was to create a large piece of needlework that incorporated as many embroidery techniques as possible.
My choice was to showcase the needlework skills of 'repair and darning'.
Ready for an evening of stitchery, I set myself two additional challenges. Firstly, to only use things from my stash and then to try out the Speedweve for the very first time.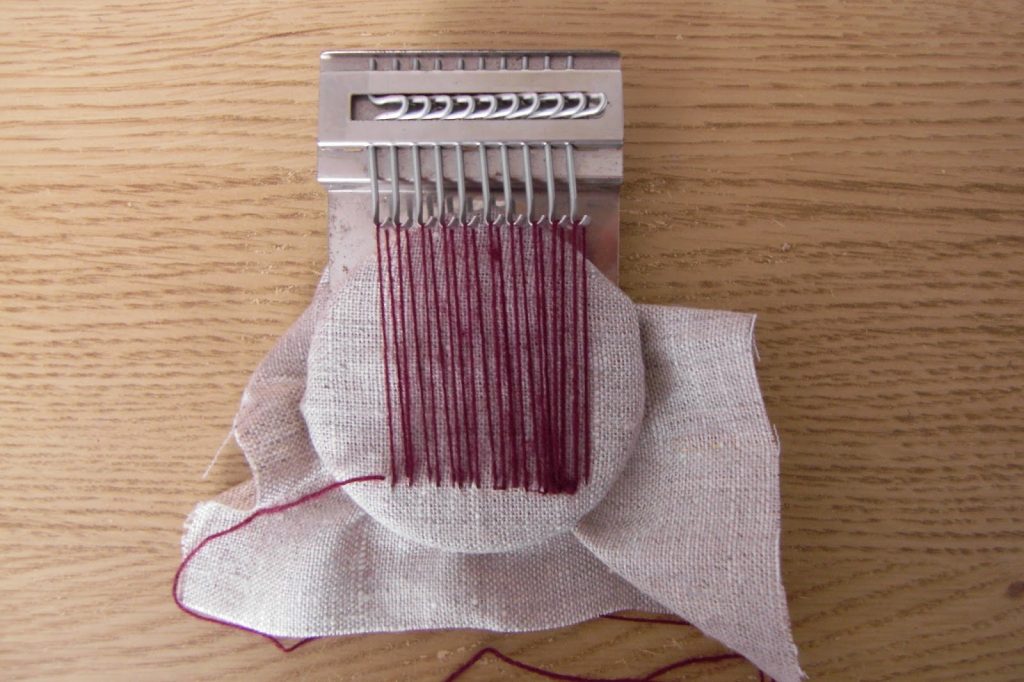 I made a background 'darned' onto linen, using a card full of vintage 'darning' yarn from my mum's stash, then embroidered an 'H' onto it for Hertfordshire.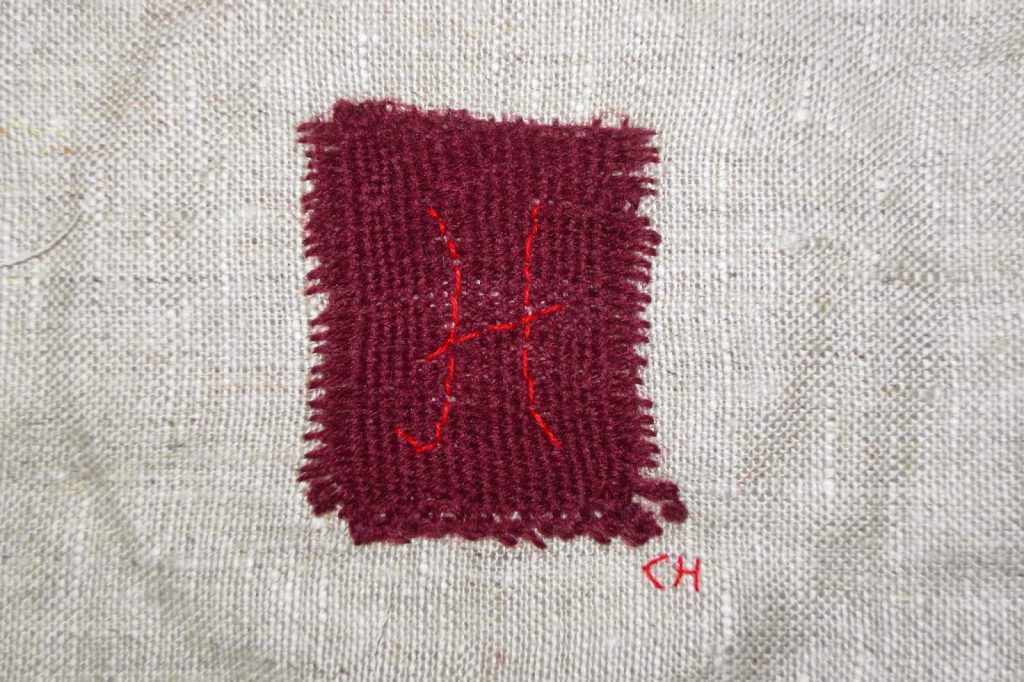 I loved the opportunity to play with this Speedweve. Lots of happy childhood memories came flooding back.
I was thrilled with the result and it fit in perfectly with the other types of embroidery displayed in the final piece.
Have you found any yummy treasures in an old sewing box? Share your thoughts below.