Following a very expensive trip (isn't it always !) to the Newark Antique show last year, I came home with some of the most yummy goodies including a very sad looking leather case.
For £10 it was coming home with me regardless of it's state. I quite like buying 'sad' things, because most are past their best and it gives me 'permission' to do what I like with them, to up-cycle or revamp in my own way.
This is what it ended up like but it looked a little bit different before I started.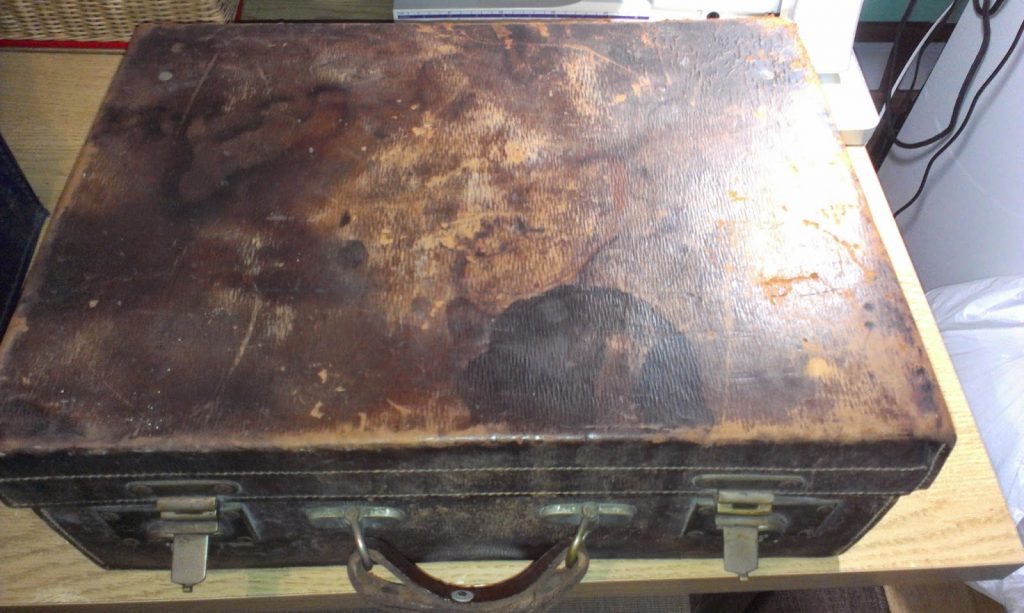 This suitcase was destined to be relined with paper to store my vintage
linens
.
A  Case of Where to Start
The satin effect lining was falling apart and part of the lining in the lid was ripped out. The seam stitching to the back of the lid had gone, but I loved it.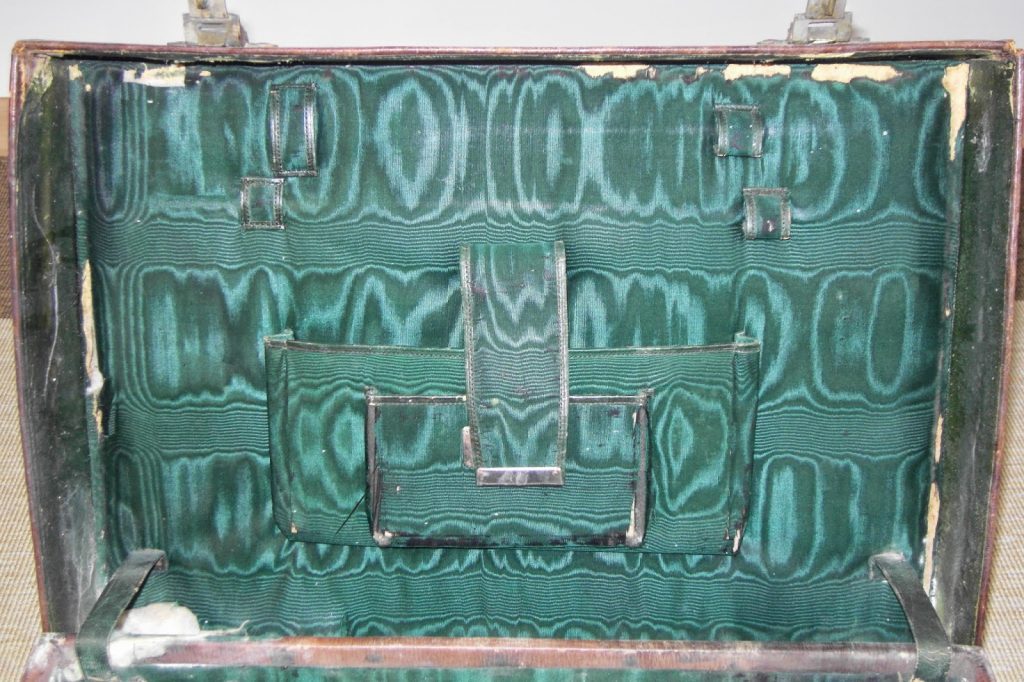 Look what it was like after I had removed the very dusty green lining.
I drilled holes in the back of the lid where it needed repairing and hand-stitched it back together with garden twine (I love twine – so tactile).
The finished suitcase was lined with papers.
I love the colours  and patterns on the London Underground map. Every few months a new front cover is produced using a new artist or to commemorate an anniversary. This was the one that was current at the time of making lining the case.
What project are you working on at the moment? Share your thoughts below