For me, a shopping trip to any vintage shop is a time for inspiration and an opportunity to think creatively about texture, colour and style.
Vintage Inspiration
Every box or shelf holds the key to the start of a new project,  just like these black and white  zig-zag lines which caught my eye.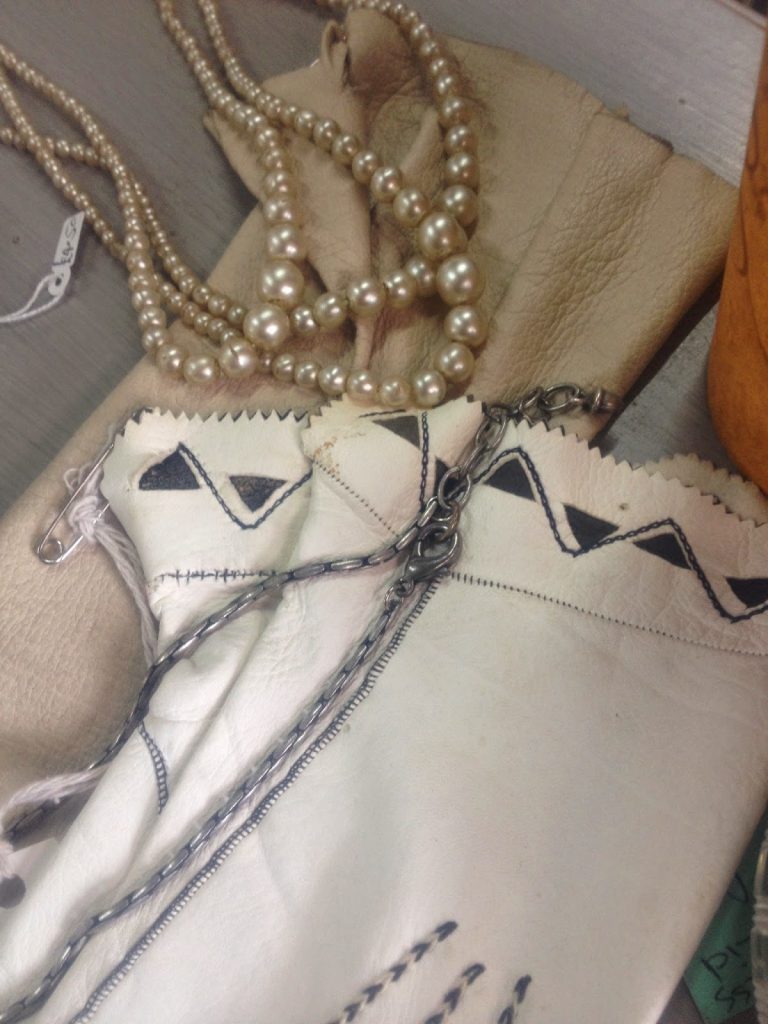 I liked the colours and fonts of the books and the angle they were stacked.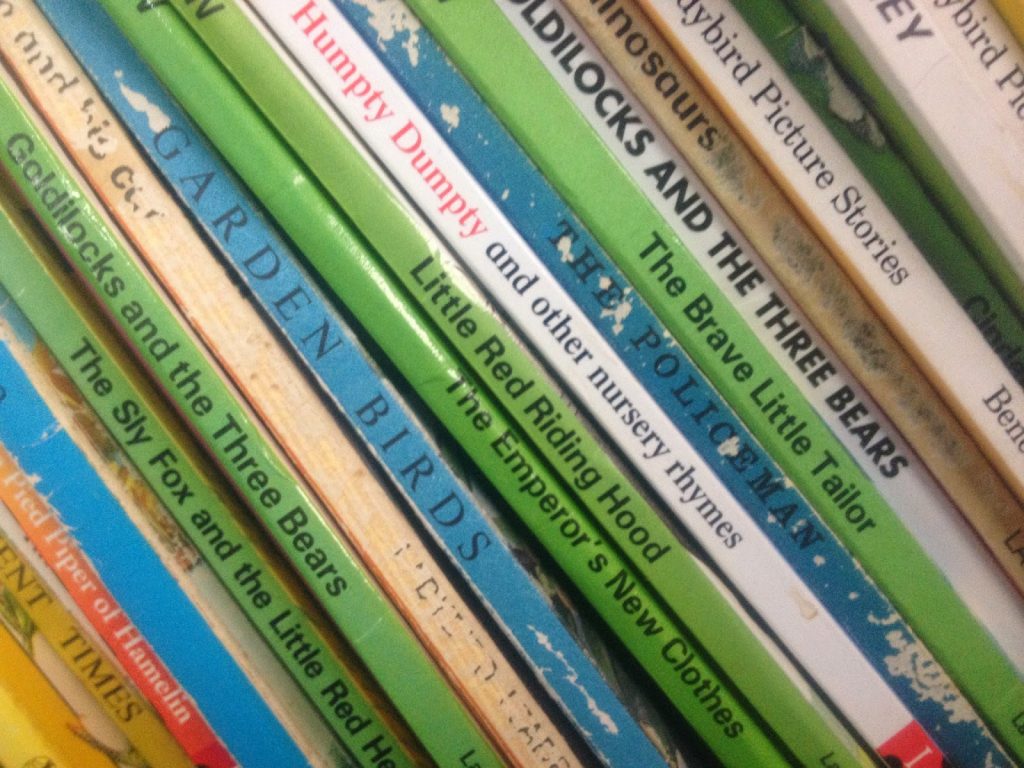 These vintage shoes looked like they were just waiting to be embroidered.
Cracking Bakelite was inspiring a new wet felt project or a piece of embroidery..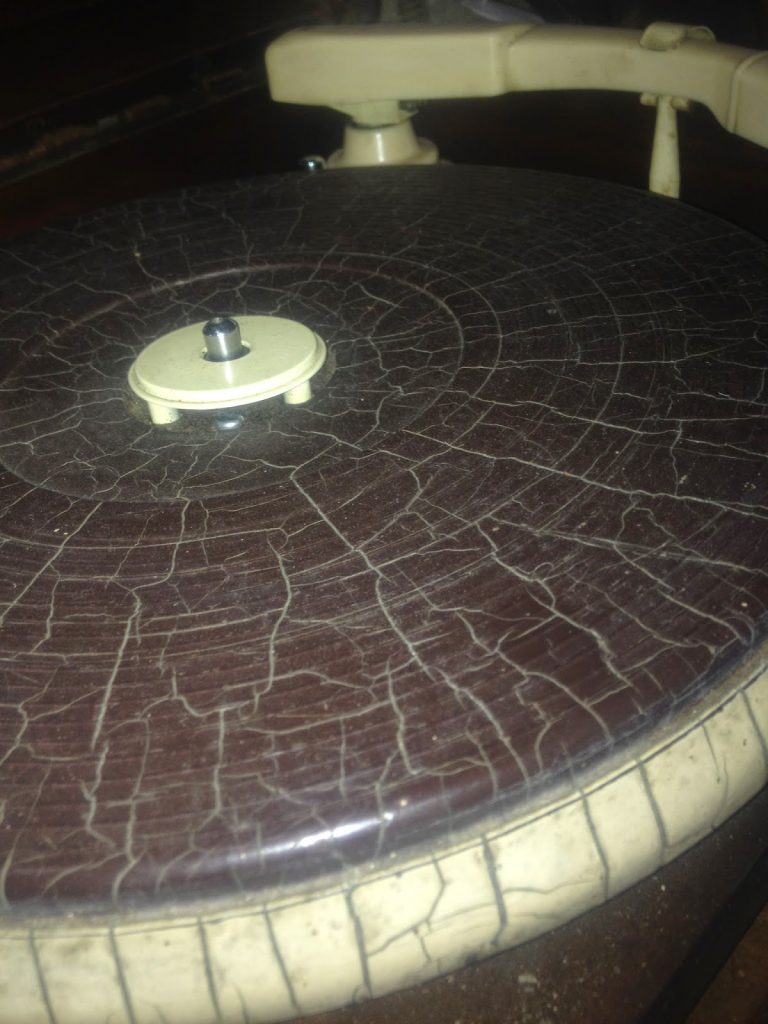 Shape and Form
The orientation of pieces can hold inspiration or offer different ways to display work, for example, hanging from the ceiling.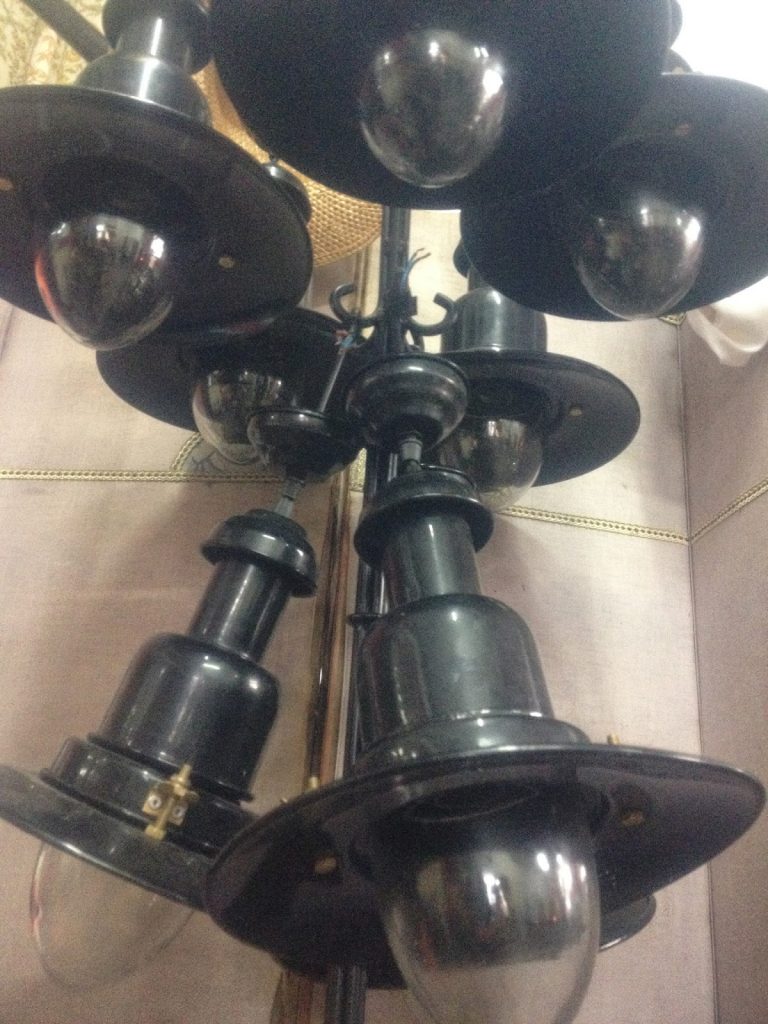 Or being mounted on a wall.
These bundled up and scattered cards left me thinking.
Wandering around
Inspiration can be found in the most unlikely of places. A wander around this shop had sparked one or two new ideas for pieces and ways of displaying them too.
Are you a regular to vintage shops? What do you have a weakness for? Share your thoughts below.