Dotty and textiles are my perfect combination.
I slept like a baby the evening of the felt workshop. Although the felting process is a very physical one,  I had forgotten how tiring it is to think on your feet and make design decisions fast as part of the creative process. The felt scarf took a day to make and I absolutely love the result. Especially wearing it with my lovely vintage 'linen' brooch.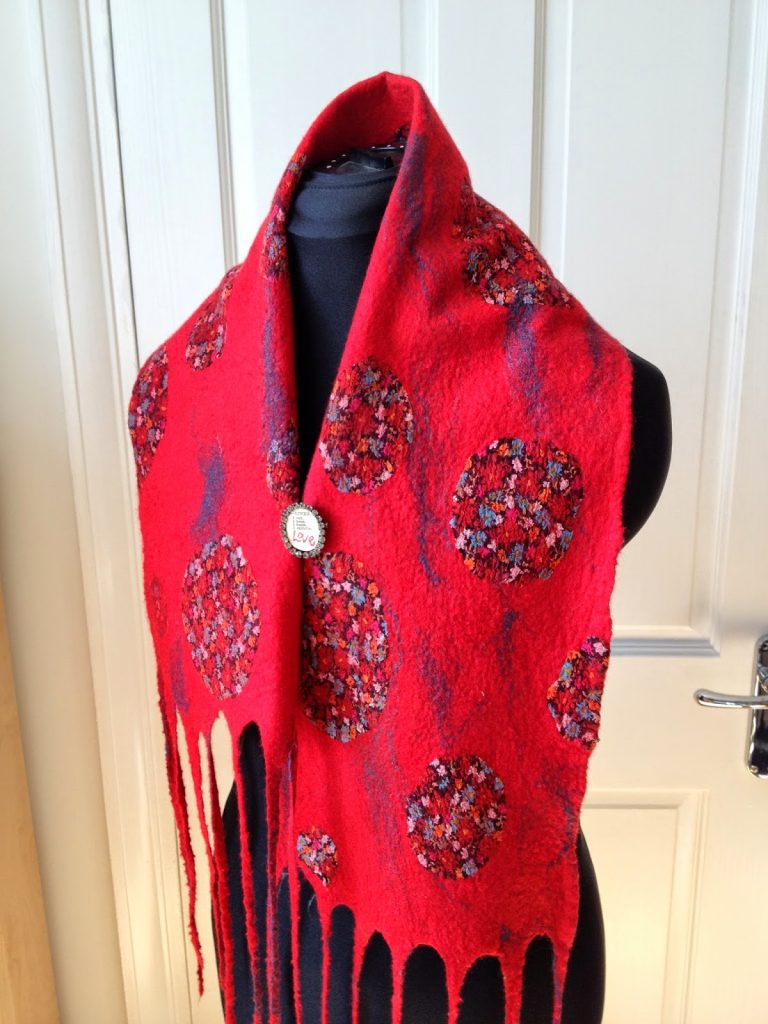 Handmade silk, wool & textiles scarf
with one of my hand-stitched brooches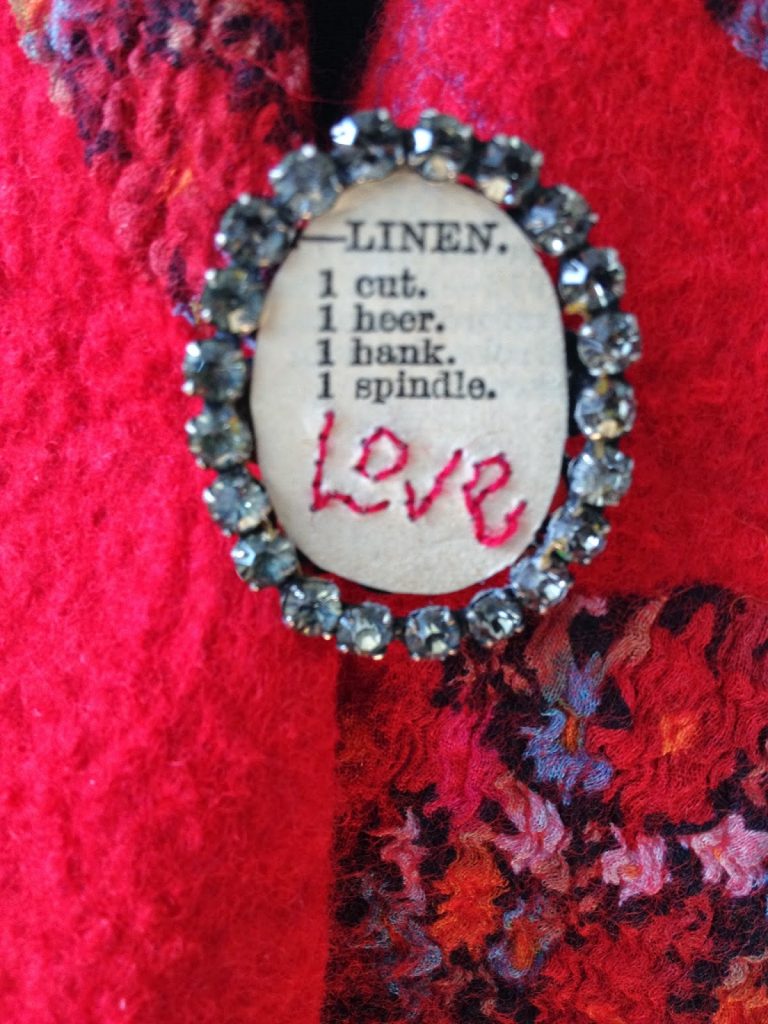 Dotty and Soggy
The scarf was a joy to make.
I made up the dotty design as I went along and I think it worked. There is something very satisfying about working with fibre, fabric and making a mess with lots of water.
The original size of the scarf was so long, it hung over both ends of the six foot table I was working on…. after felting the scarf was a third smaller in both directions.
At the end of the day I took my scarf home to complete the final tweaking (after a good nights sleep).