Nuno Felting incorporates fabric and wool roving.
I started assembling the components I needed.
Silk fibres, wool roving, a very fine fabric as well as all the other wet felting kit.
Nuno Felting – The Process
The scarf making starts with a very fine layer of Fine Merino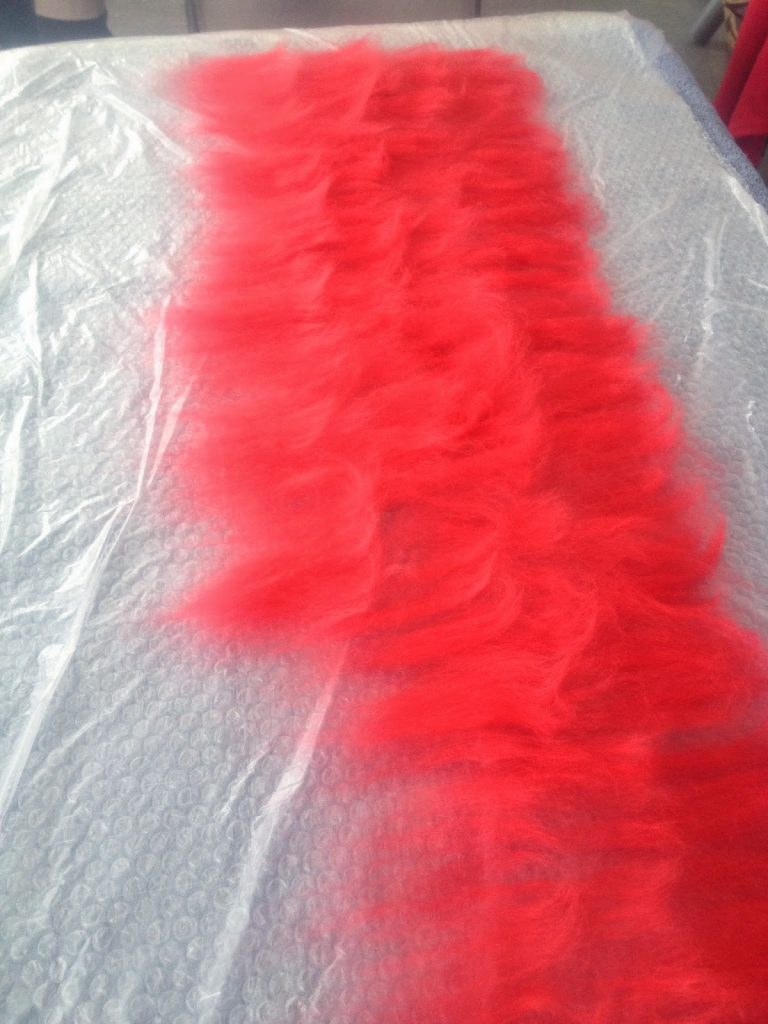 Then the fabric is laid on top, wet with a soap solution and then rolled several times to make them 'felt' together.
I  love the 'magic' of making felt.  The wool roving transforms from a soft roll of roving into a wool fabric. The 'ingredients' for this felt project are wool, silk and fabric. Lets see what it turns into….