I'm pleased to announce that 'Darning Sampler' has received a First Award in 'The Artistic Director's Category' in the Members' Challenge 2023.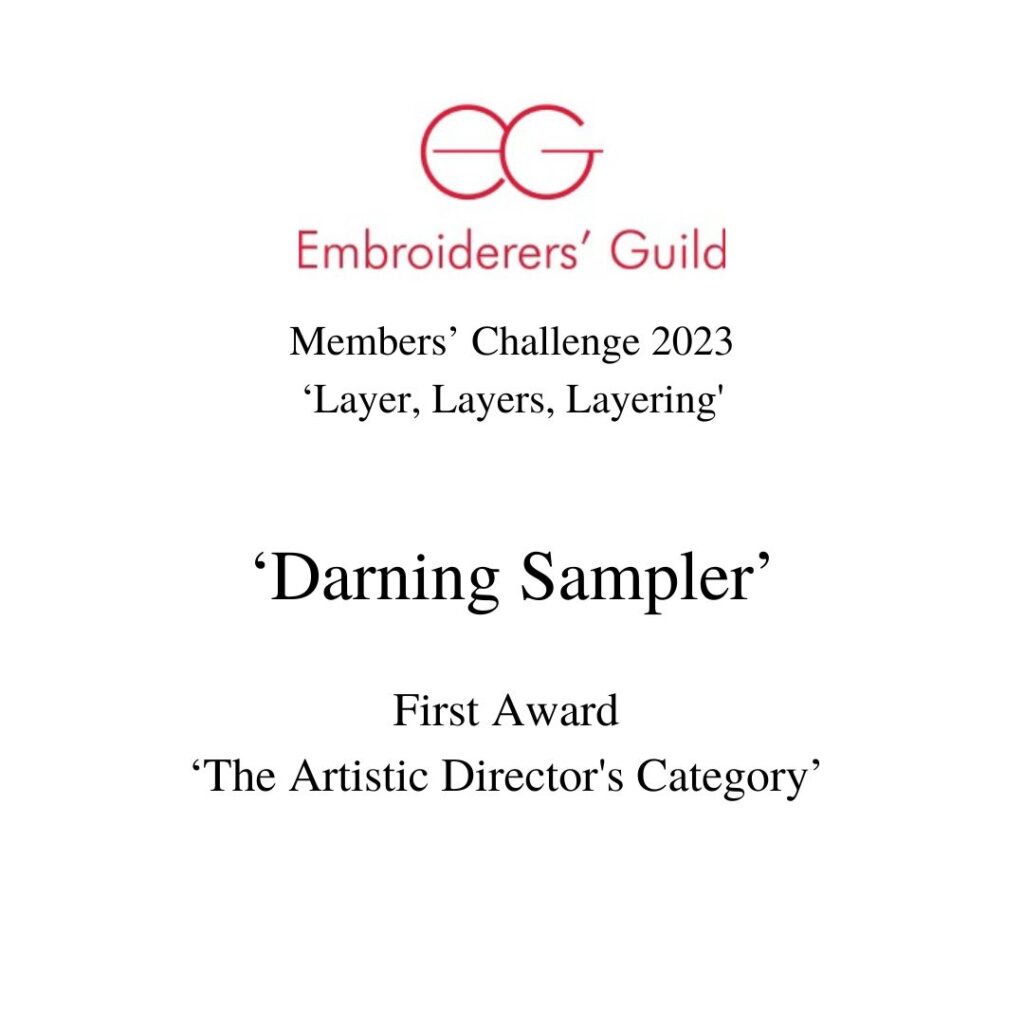 The Members' Challenge 'Layer, Layers, Layering', will be on display on the Embroiderers' Guild stand at the Knitting and Stitching Shows at Alexandra Palace and Harrogate in 2023.
I'm honoured and thrilled to be receiving another award for my hand embroidery.