'Tribute to HM the Queen' is my latest artwork featuring hand stitched text.
The central panel features a hand stitched couched image of our late Queen and the embroidered panel includes a hand sewn aperture and text.
Size 12 x 16 cm. Hand stitched with vintage Sylko thread onto cotton cloth. Assembled onto a Union flag.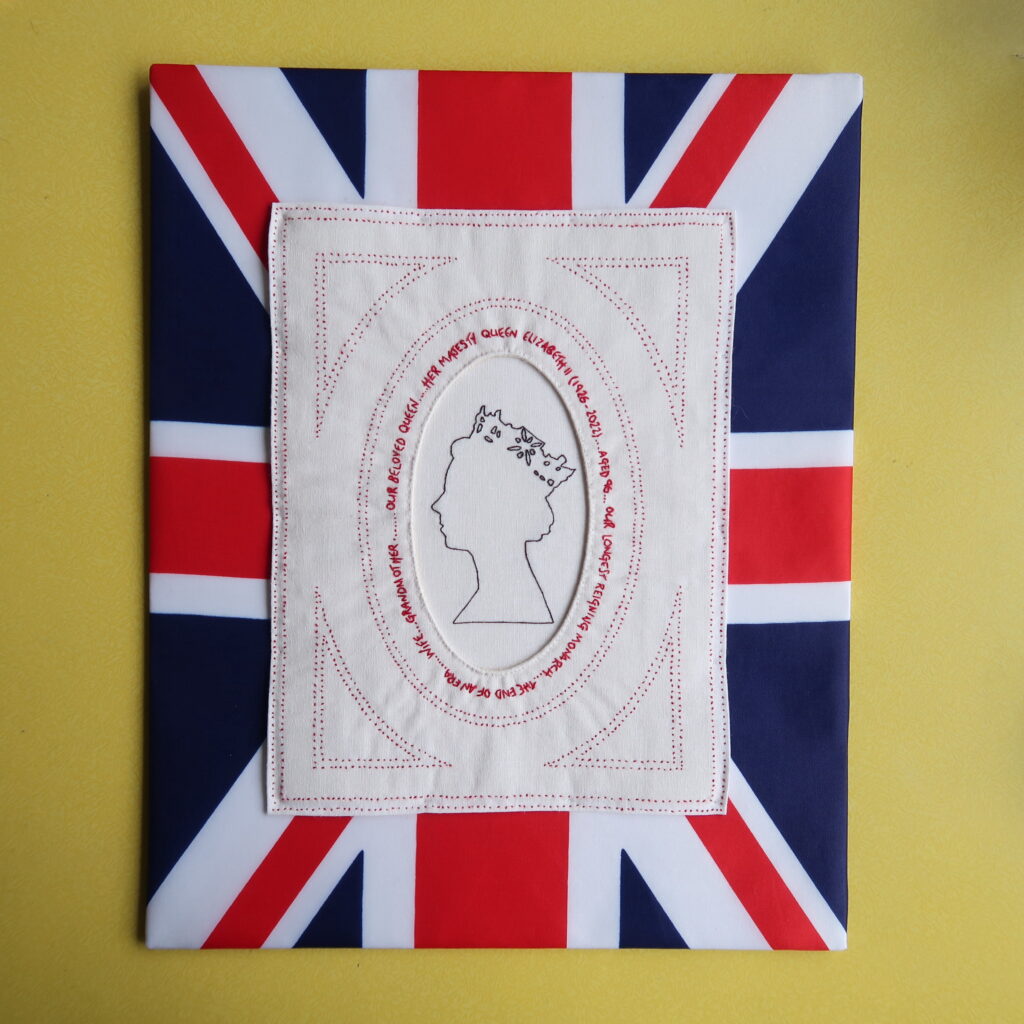 The piece was designed shortly after the loss of our Queen and is taking part in the 'Stitched Tribute' exhibition at the Knitting and Stitching Show 2022 in Harrogate.
(Thank you to textile artist Lesley Wood for taking this photo for me