I've finally summoned up the courage to start exhibiting my work. The first piece to look out for this year is 'Take Time to Smell the Roses' that will be exhibiting at the Embroiderers' Guild UK 2019 AGM in April – the theme is 'Life's Rich Pattern'.
Take Time to Smell the Roses

My childhood. Long summers, free, river walking.
Picking Wimberries and Blackberries.
Mum's plate fruit pies and hot custard.
Winters. Sledging.
Dad made an igloo inside a huge snow drift,
Hot bath and snuggling into a freshly made bed,
Warmed with a toasty hot water bottle.
Content.
University. Scared and excited.
Met the man of my dreams.
Married.
Two beautiful children grow up so fast.
Taught them to cart wheel,
Make indoor tents out of blankets,
Climb trees, picnics.
Magical Christmases,
Santa, Rhudolf, Mince pie, carrot.
Not little children anymore.
Road trip. Mum and daughter.
Grand Canyon, L.A., adventure, red wine.
Children flying the nest.
Just us again.
Paris trip for two.
Eating patisseries overlooking the Seine.
Road trip. New Zealand.
Me and You.
Sunsets overlooking the mountains,
Warm sun and butterflies,
I'm happy. Nearly fifty. What's next.

(Catherine Hill 2019)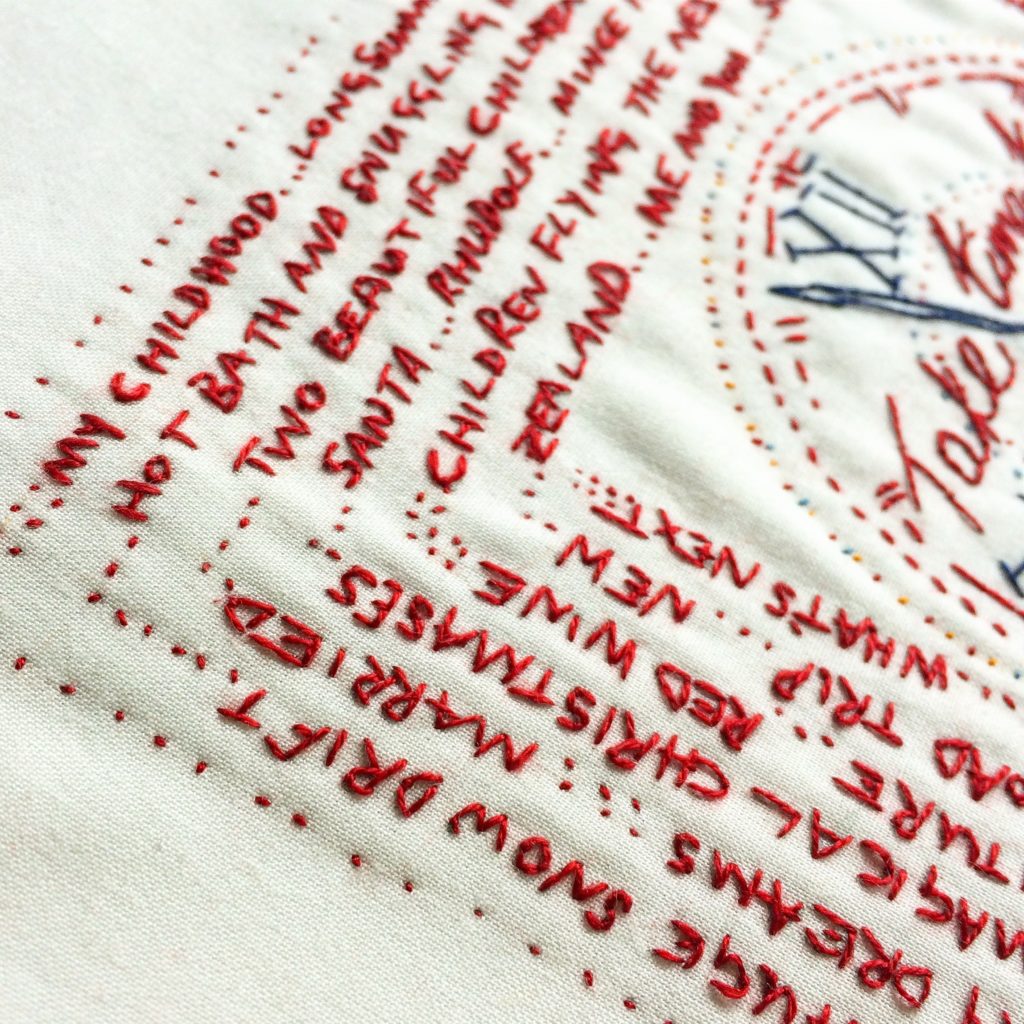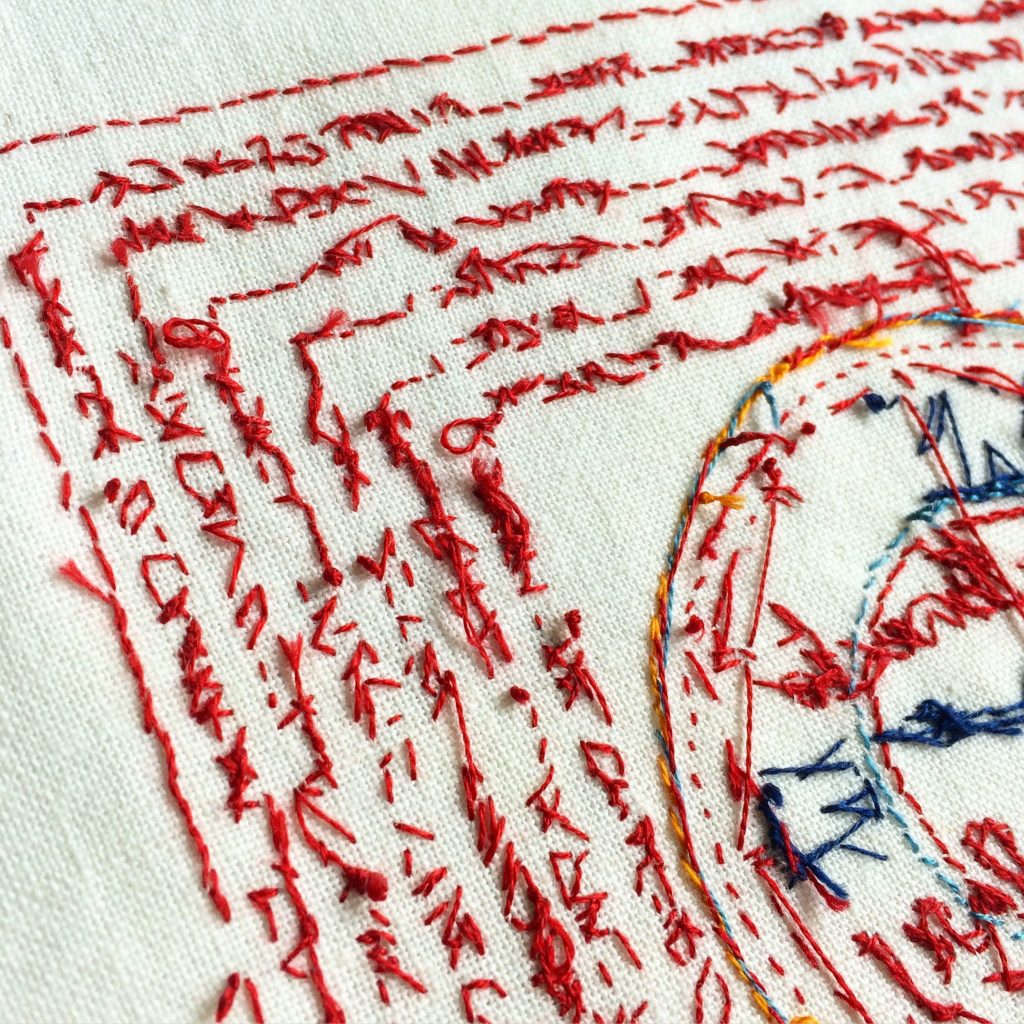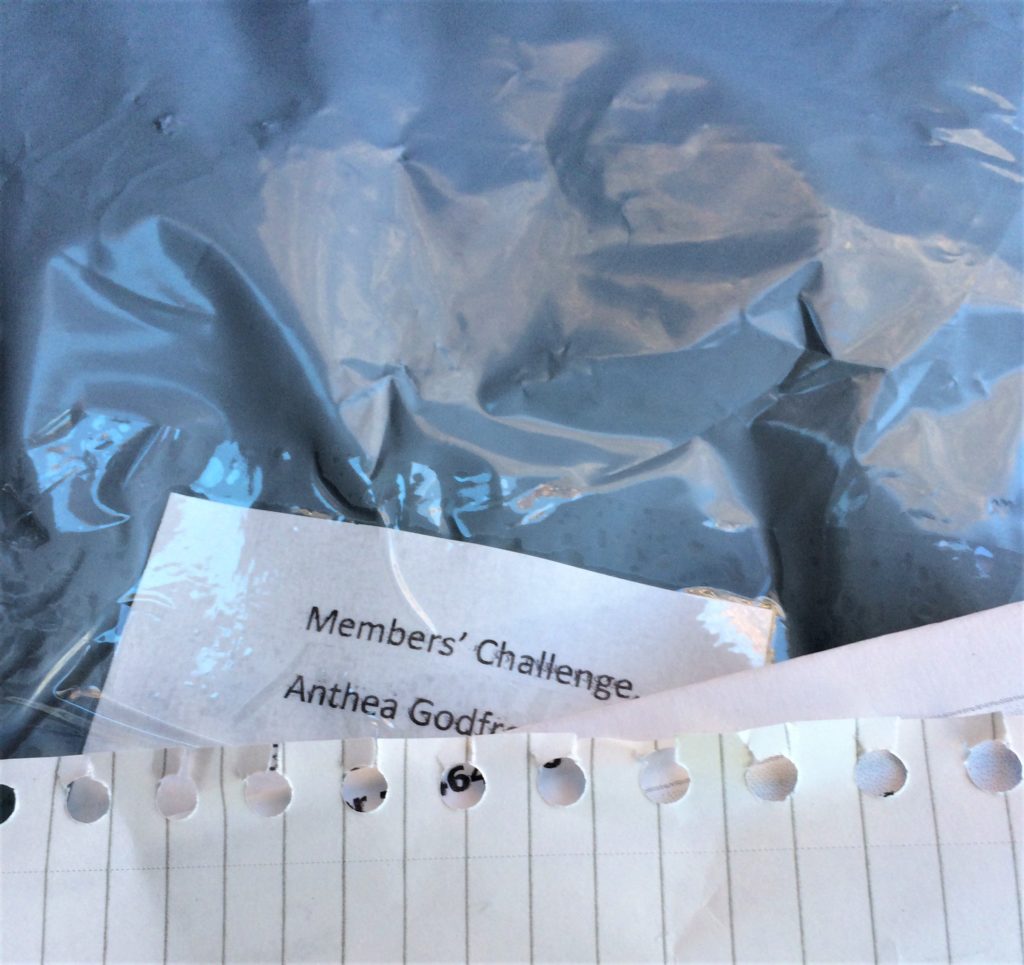 Please let me know what you think about it and if you are planning to go to the AGM?