I've won "First Prize in the Artistic Directors Award Category" for my entry 'Take Time to Smell the Roses' in the The Embroiderers' Guild UK Members' Challenge. I can't stop smiling.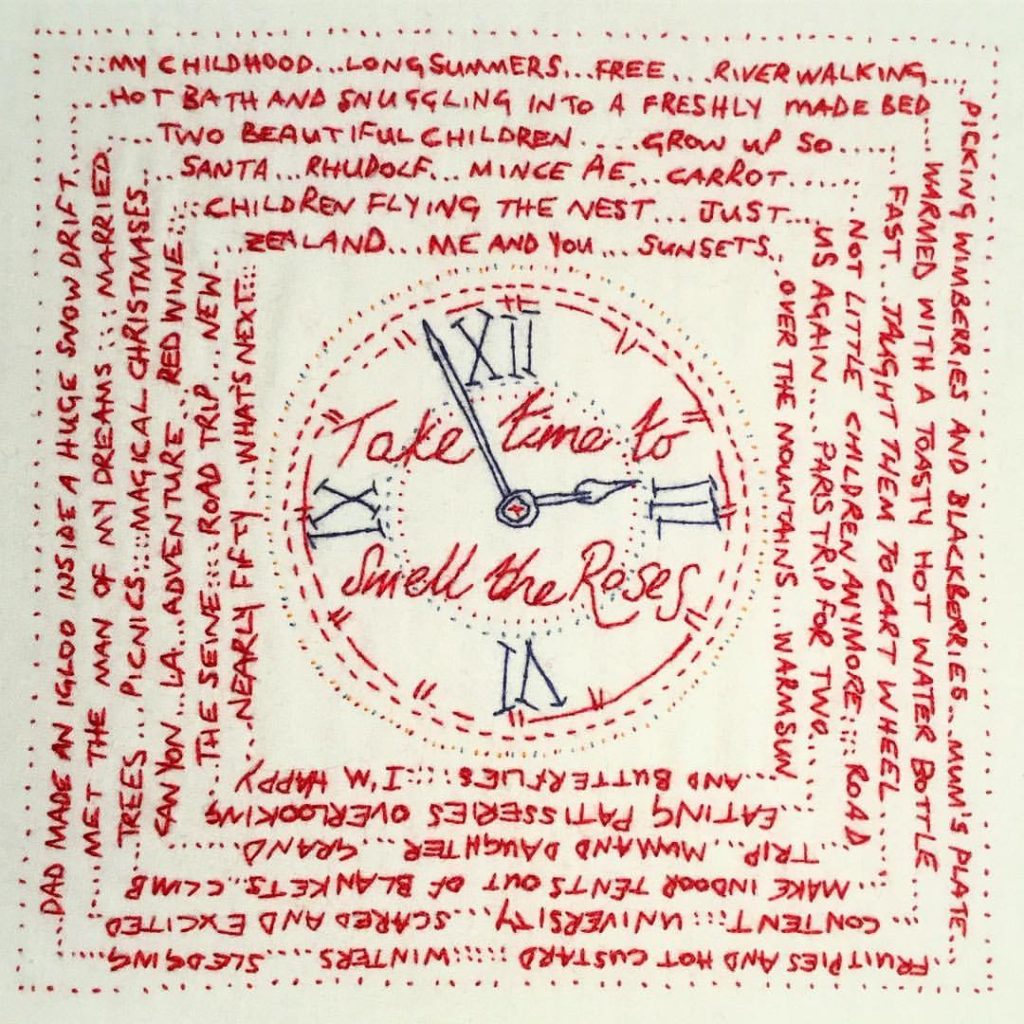 All the competition pieces will be shown at The Embroiderers' Guild AGM in Newcastle this weekend – 6th April 2019 – and at The Knitting & Stitching Shows at Alexandra Palace and Harrogate in Autumn 2019.
I've finally summoned up the courage to start exhibiting my work. The first piece to look out for this year is 'Take Time to Smell the Roses' that will be exhibiting at the Embroiderers' Guild UK 2019 AGM in April – the theme is 'Life's Rich Pattern'.
READ MORE