My annual visit to The Festival of Quilts is a day full of complete and utter textiles indulgence.  I wander up and down the rows of fabulous quilts taking in all the colours & patterns and chat to the international artists in their galleries.
This year I was impressed with the Contemporary Needlework hidden between the larger quilts. 
Here is some beautiful work that caught my eye this year made by Vanessa Marr,   Sara Heatherly,  Lesley Bell,  Ruth Singer, Cas Holmes, Maria Thomas and Christine Chester.
Hexagons and Stitchery
In recent years I've noticed more and more embroidery and mixed media pieces on show. This year there were some real beauties featuring hand stitching, free motion embroidery, surface design and hexagons.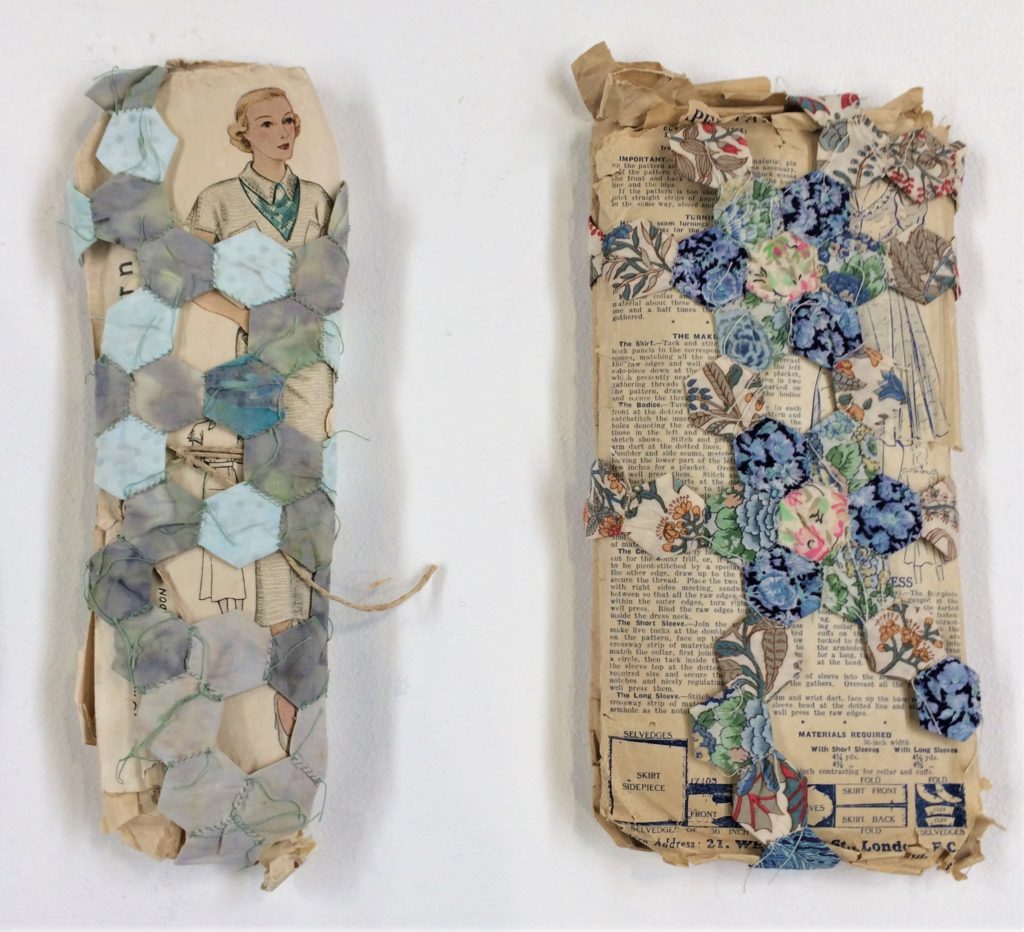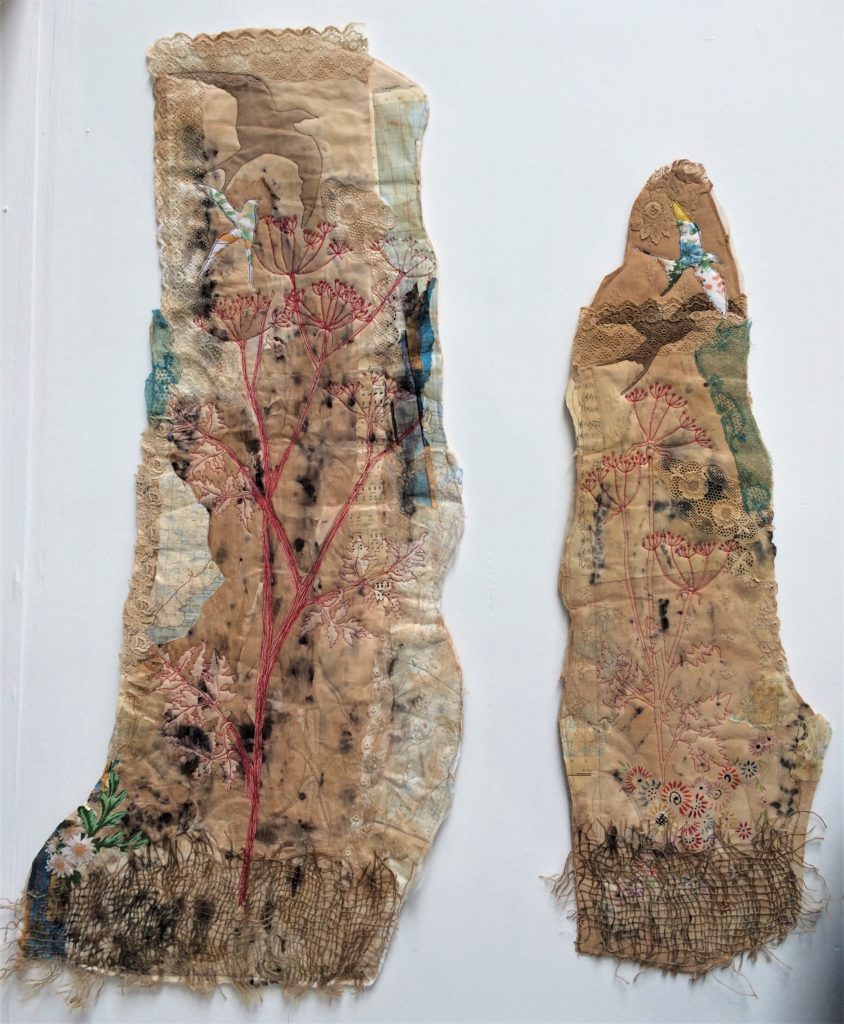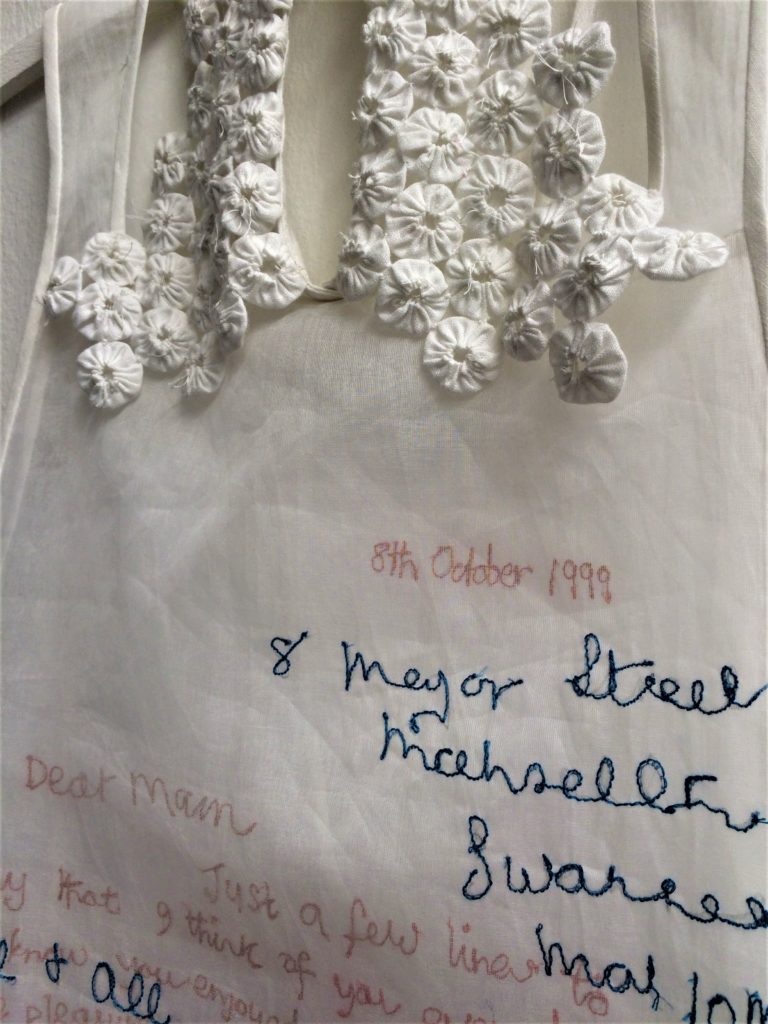 unFold – The Button Box
"Taking inspiration from the popular book of the same name, by Lynn Knight, unFOLD will present work which explores ideas about domesticity and women's position in society and how it has changed over time. In this Centenary year of women getting the vote, it seems a particularly appropriate time to highlight these changes."  – unFold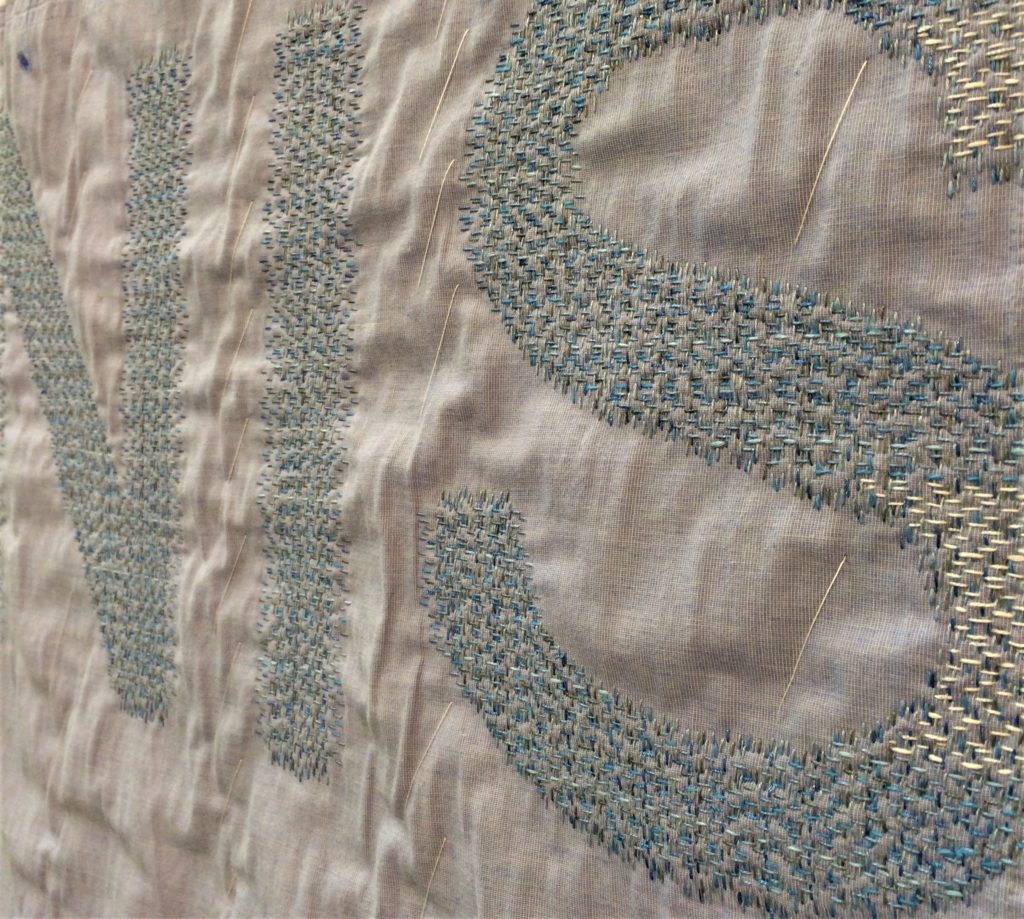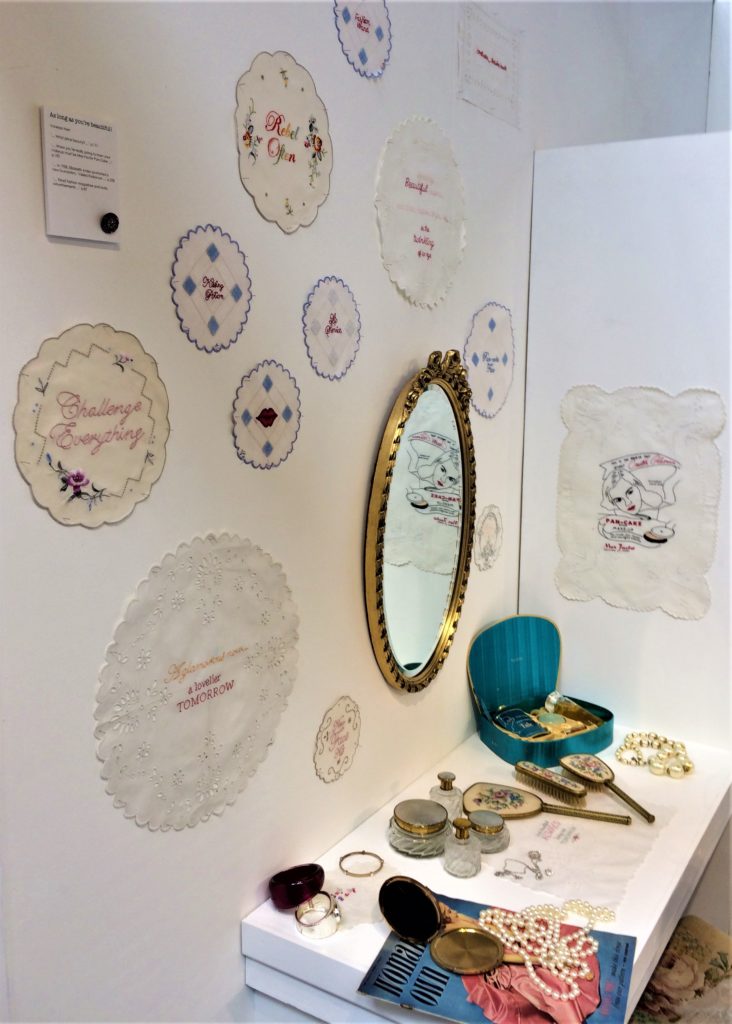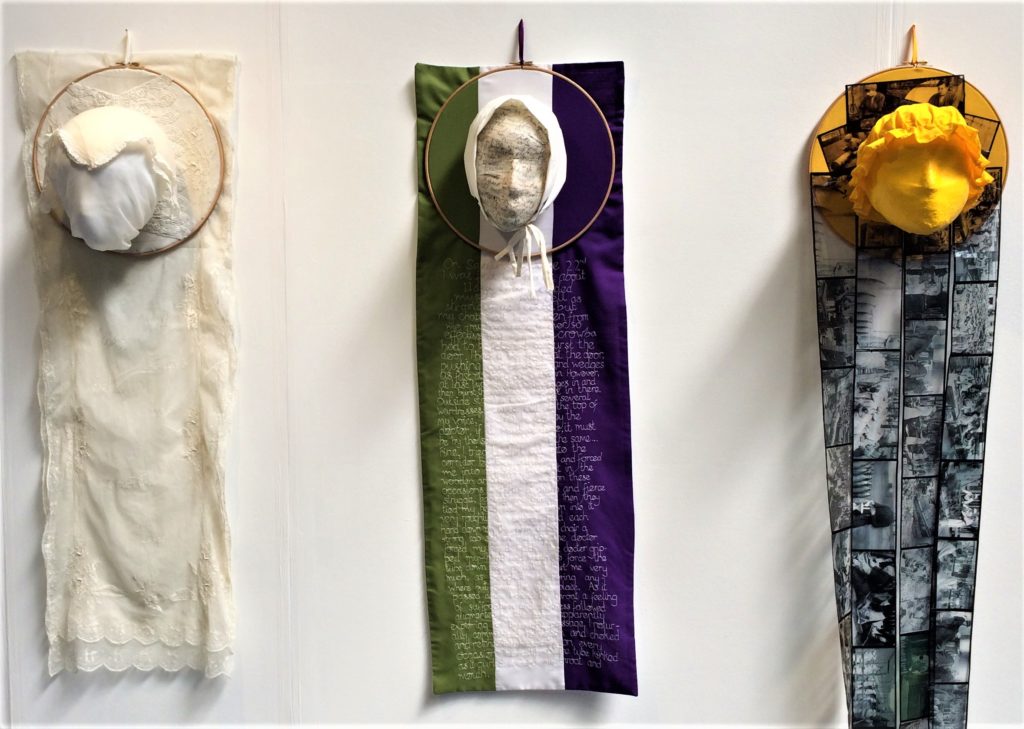 Criminal Quilts
"Criminal Quilts is an art and archives project, crafted and researched by artist Ruth Singer in partnership with Staffordshire Record Office. These pictures provide a compelling glimpse into the lives of around 500 women imprisoned for crimes such as drunkenness and theft, in the late 19th and early 20th centuries which Ruth has been researching along with a team of volunteers." – Criminal Quilts.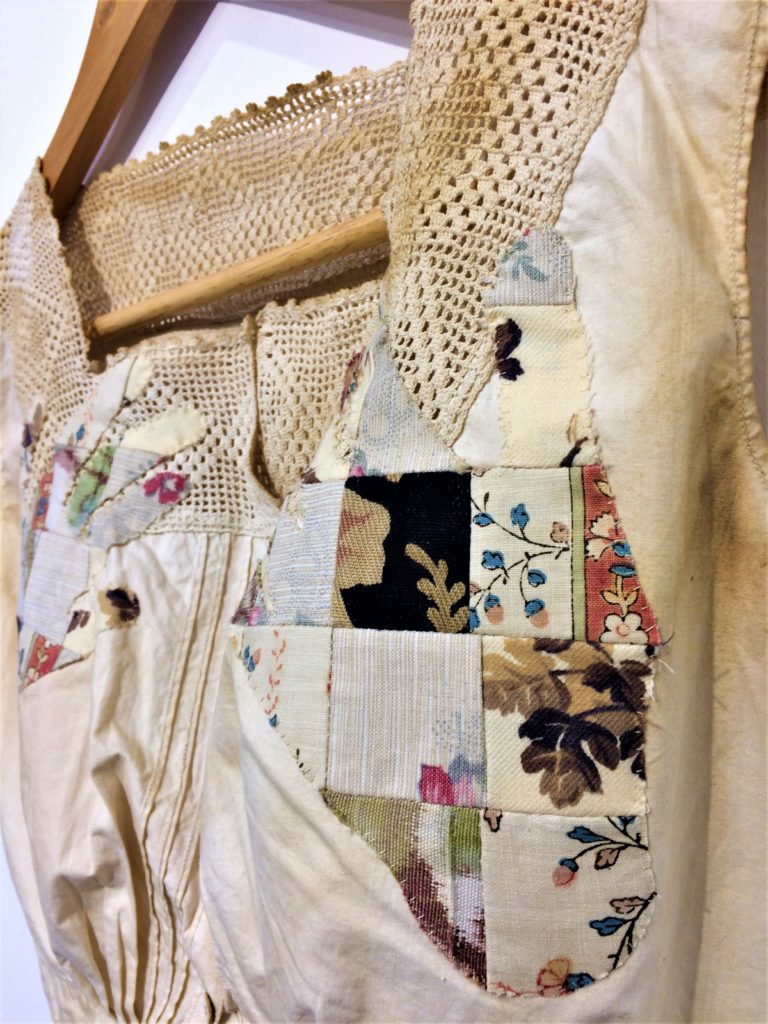 1718 Coverlet
I've saved the best piece of needlework for last. This is Britain's oldest coverlet date 1718 and made in Wiltshire, England –  beautifully hand pieced and celebrating its tercentennial this year – measures 66″ x 73″
Want to see more from The Festival of Quilts?
I discovered lots of beautiful textiles at the show which I'll share in the following posts – My Favourite Quilts, Winning Quilts and a Video Diary (from Day 1 at the show).
Did you visit the Show? What was your purchase of the day? Share your thought below.