A colourful exhibition at the Victoria Art Gallery, celebrates the work of Kaffe Fassett and Candace Bahouth.
Missed a post?
A previous post showcases the work of Kaffe Fasset, whereas this post is solely dedicated to the beautiful, delicate, mosaic mirrors hanging between these quilts.
Beautiful, colourful mirrors.
I'll never look at broken china in the same way ever again.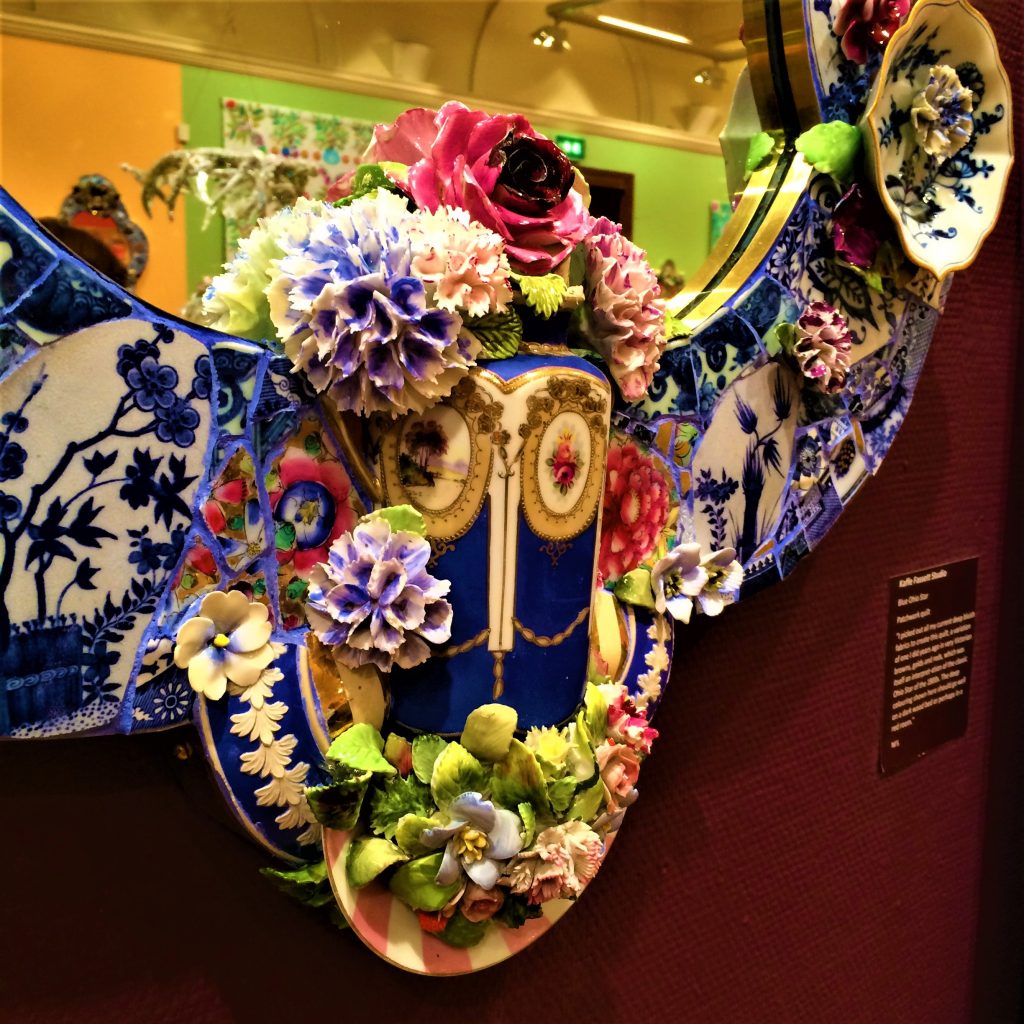 I love her attention to detail.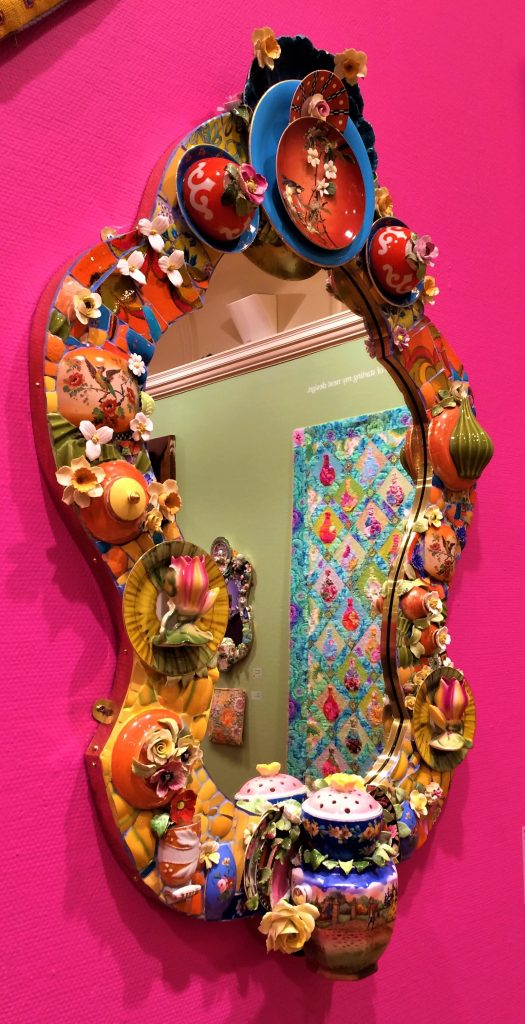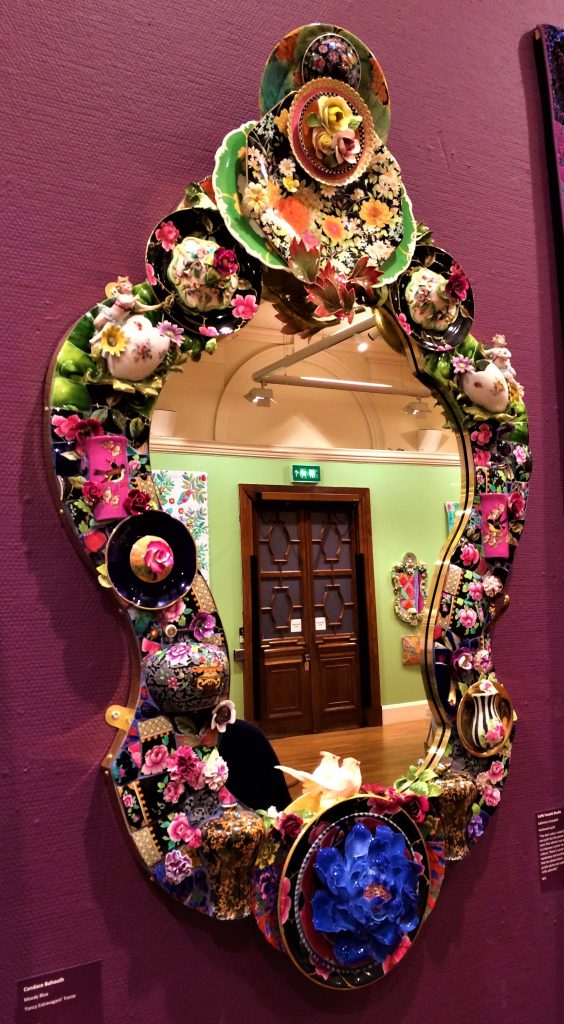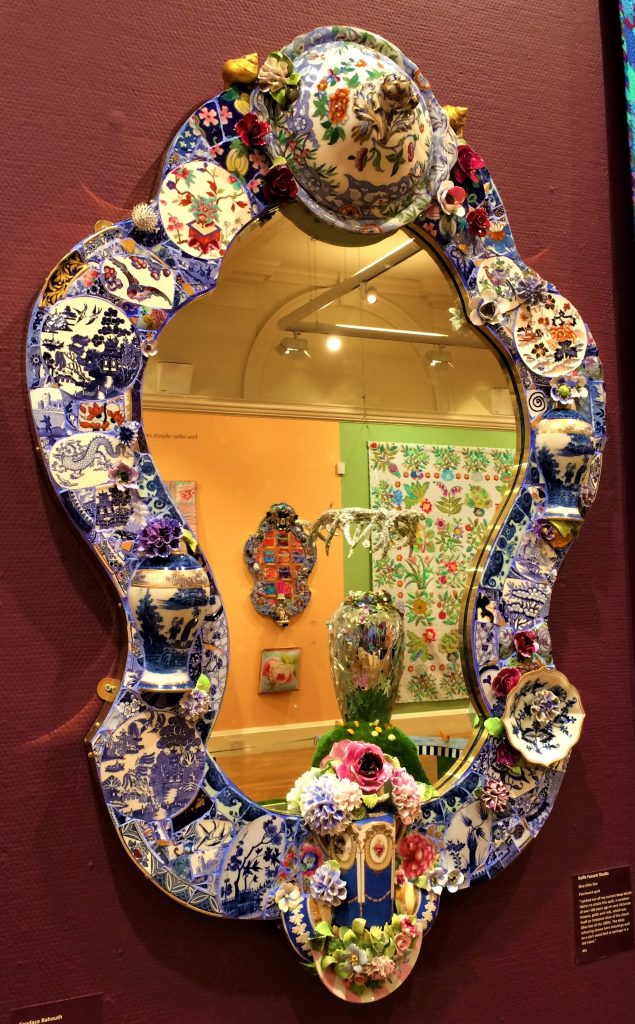 Each mirror is a three dimensional work of art, based around it's own unique selection of broken china.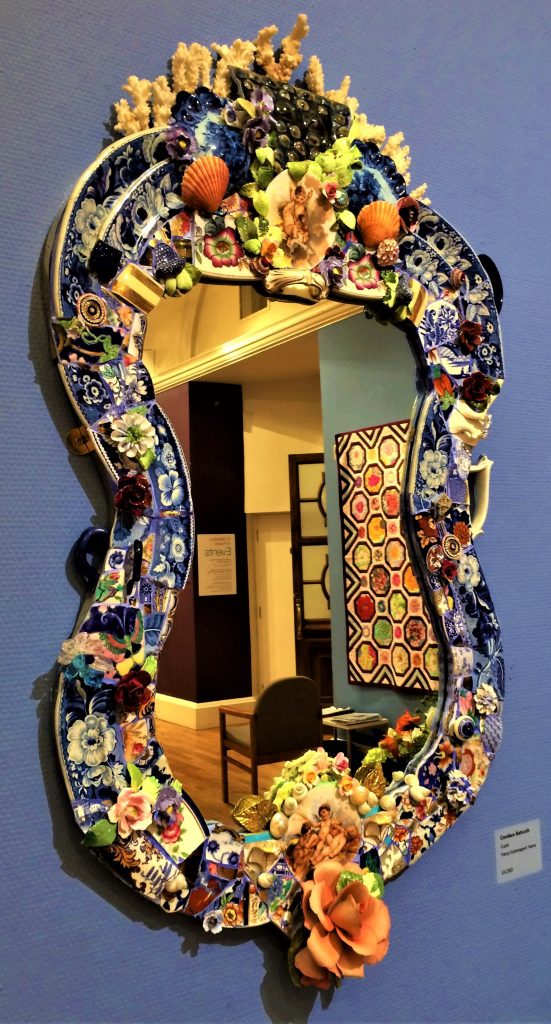 If only I had all the Money in the World
Oh my! I could happily have come home any one of the mirrors. It was only the £5,500 price tag (and the look on my Dear Husbands face) that stopped me buying one!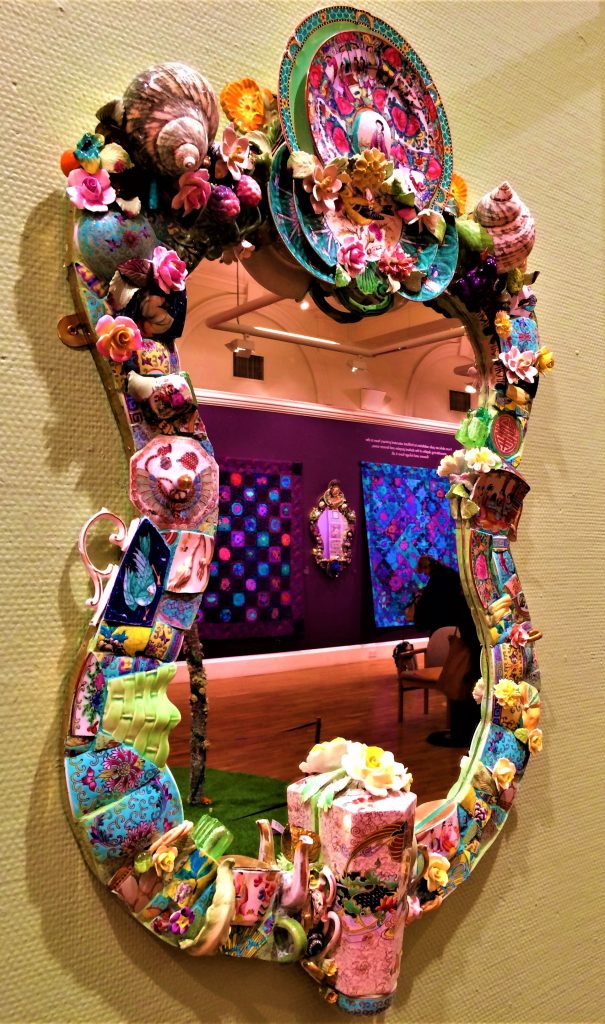 Smashed China Box
Ever since seeing these pieces, I can't help myself, I really, really can't resist buying oddments of ceramics and china. My broken china box is slowly filling up.
If you've also discovered a new need to buy broken china, leave a comment below.
The Kaffe Fassett and Candace Bahouth exhibition is on until the 2nd September 2018, and it's well worth a look.