Even though I've been wet-felting for years, it still amazes me what can be created with some wool roving and a bit of soapy water.
At the weekend I had another brilliant day with the 
Feltmakers
, this time with the very talented Valerie Wartelle. Her landscape work is stunning.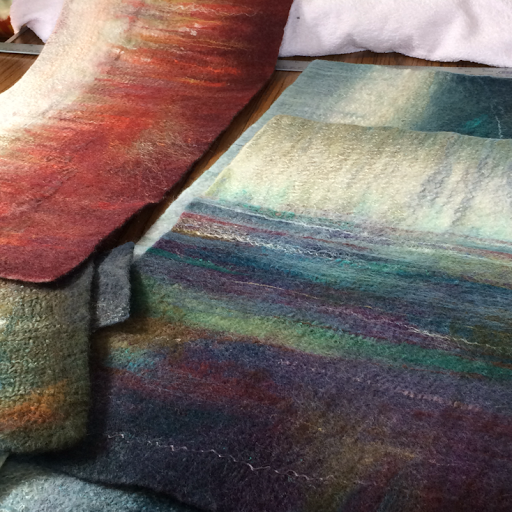 I started with a blank piece of pre-felt and started imagining a landscape of my own.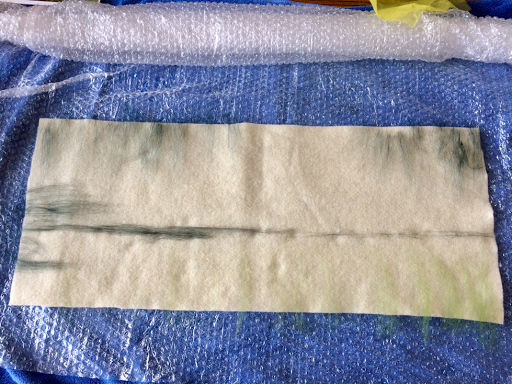 Slowly the picture developed.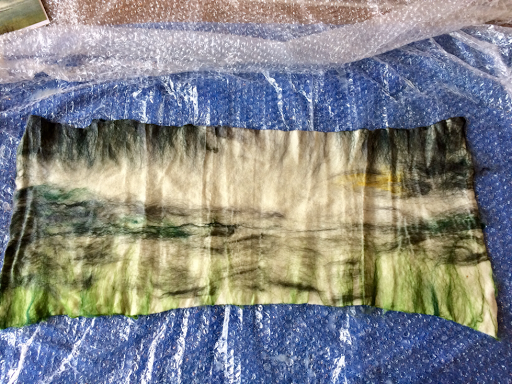 A bit of rolling later.
And a bit of fulling and rinsing later.
The felt was drying.
My Cotton Mills by the Irwell.
It needs a good press, a little bit of embroidery and then framing.
I'm chuffed to bits with it.