It's time for a makeover for this vintage sewing box!
Thought I'd join in the 
WOYWW
 gang today, for 'What's on Your Workdesk Wednesday'.
This yummy, vintage sewingbox has been languishing under my sewing table for some time, feeling a bit neglected and waiting for a little TLC. The legs are wonkey, screws are missing and this Little Lady needs a bit of spit and polish.
Our journey together started when I visited a local charity warehouse for my weekly rummage.I discovered the adjoining unit had been taken over by a house clearance company who'd piled lots of rubbish outside just waiting for a skip – or me!
I couldn't resist a look. First I spotted the handle of a sewing box!  I popped inside and asked if I could have it – "yes, it's waiting to be skipped", so I picked it up.  My heart was racing because it was so heavy – always a good sign of treasure.  When I got home, the bottom tray was full of vintage knitting needles and the rest were lined with buttons! Happy me.
Since then, the sewing box has been waiting for a makeover, so I took out my trusty screwdriver.
Unscrewed. Dismantled and piled up all the parts.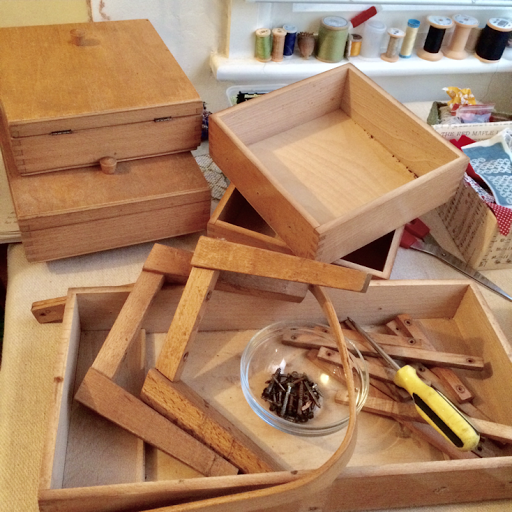 This little Lady was filthy.
Out of the kitchen came the microfibre cloths and anti-bacterial cleaner and I started scrubbing.
So much dirt!
That little bit of elbow grease has made such a difference!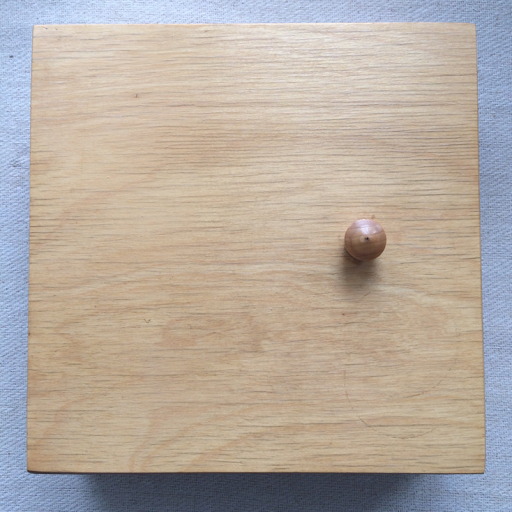 I'm so happy. My postman delivered the replacement screws today.
No more wonkey legs for this Lady.
As of this morning, this is what's on my workbench.
The sun is out and I'm pondering the next stage before I reassemble.
Watch this space.