This is the latest of my latest Hand Embroidery samples – Detached Chain Stitch sewn onto Irish Linen, using threads including imitation silk, DMC stranded embroidery thread, hand dyed linen and waxed linen.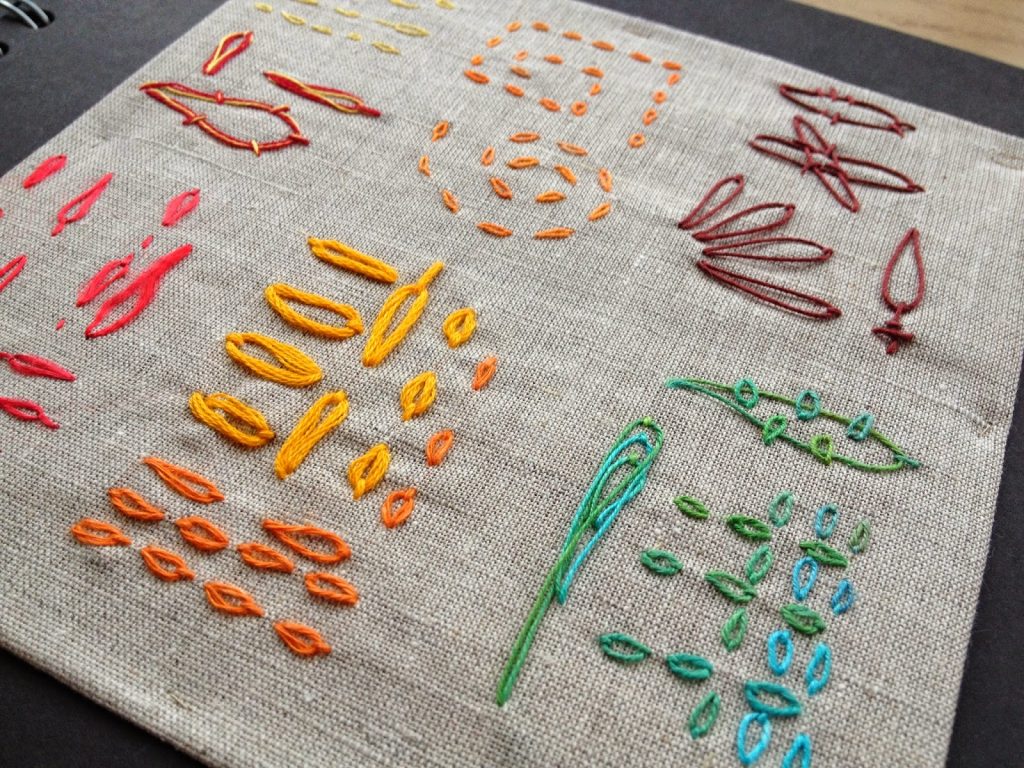 This experimental sample was stitched onto woven wool/tweed, using threads including wool, imitation silk and Tudor Twist. I am finding this stitching very therapeutic.
Have a go yourself – no rules, just play!