My first love is a bit of hand sewing. Occasionally a project requires a little more stitching – some free motion embroidery.  It's then, my wonderful trusty Bernina is dusted off, plugged in and threaded up.
Free Motion Project
This piece of sewing – work in progress – is a small piece made using raw edge applique onto a vintage French Quilt.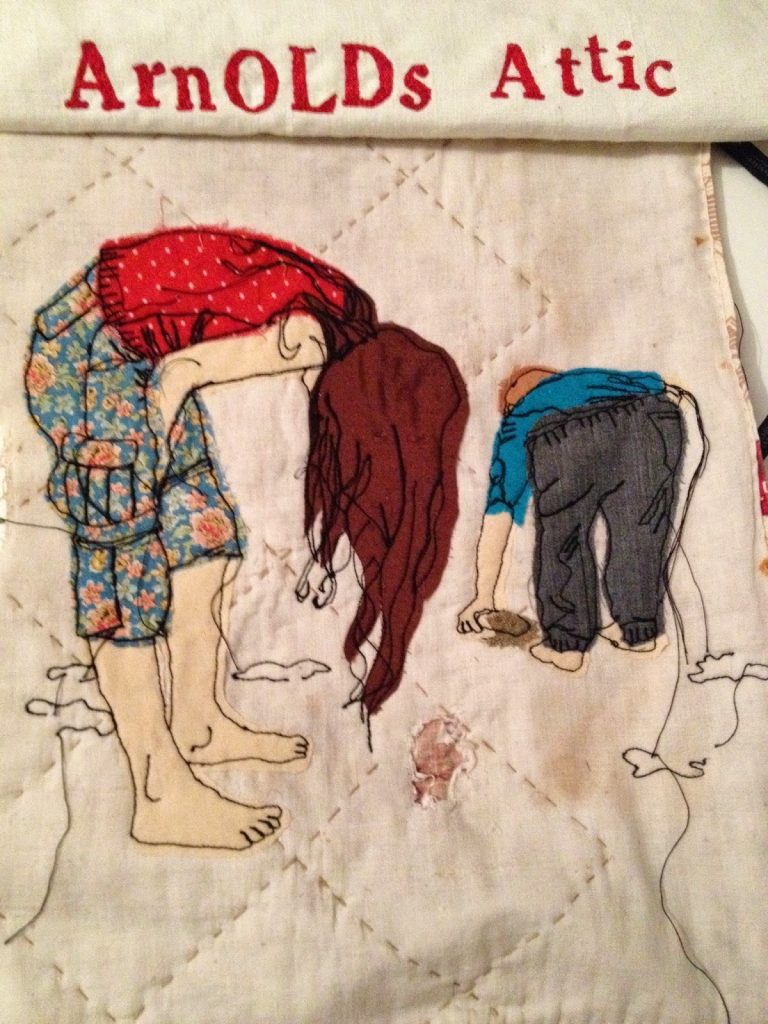 Happy Memories
It's surprising how Stitchery ideas evolve.
Inspiration for this piece came from a photograph of my children taken on a wonderful holiday to France.  They're on the beach in
Brittany
  collecting stones and searching for shells. Happy times.
So what started as a simple holiday snap, consequently sparked an idea for this and other pieces of textile art.
Has your work been inspired my happy memories? Where do you find inspiration?  Share your thoughts below