This sewing box  was made post WWII by my Great Aunt Maggie for my mother. My Great Aunt was super at turning her hand to any form of craft. It was made as a Christmas gift at a time when rationing was still around and was lined with any salvaged fabric she could put her hands on.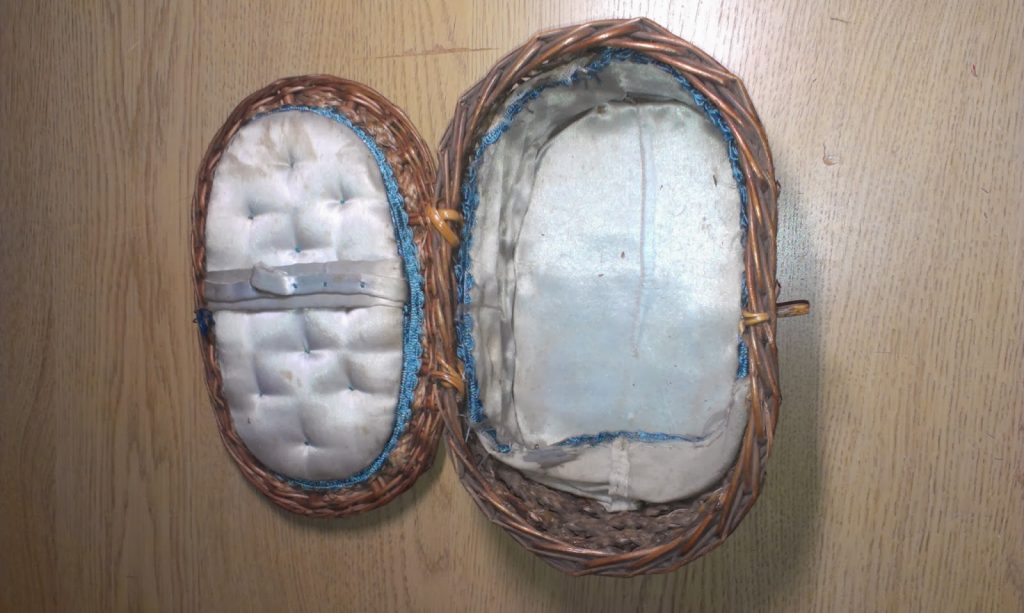 Lining handmade form reclaimed materials
This is the basket before I started cleaning
… I cleaned a small bit….. and then I couldn't stop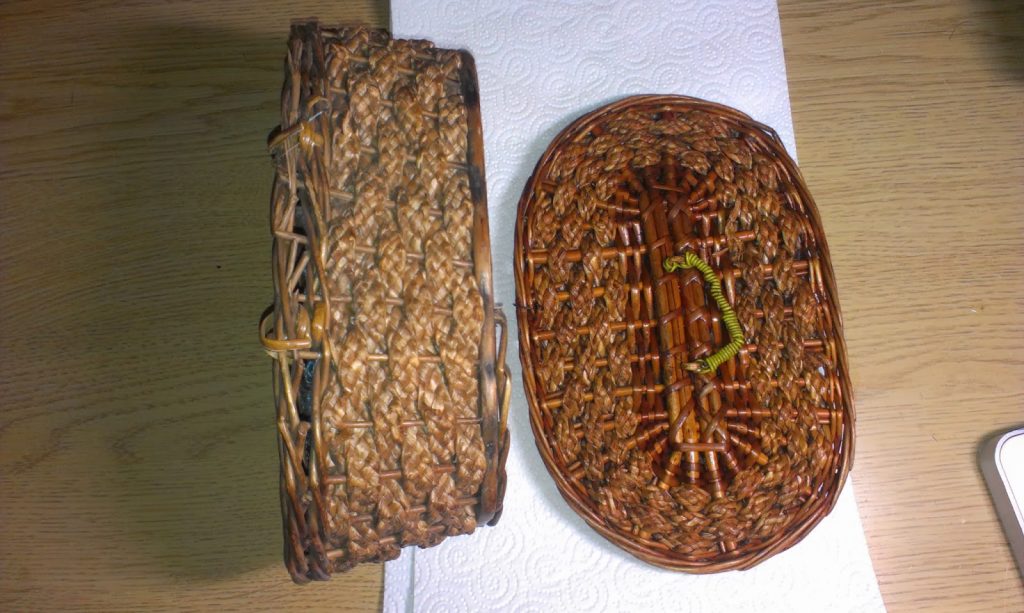 I love the rediscover textures of this family heirloom
Sewing box – A Spring Clean
I recently gave it a spring clean alongside my other sewing box shown in a
previous post
.
I plan to do a small repair and attach the lid to the basket and re-glue the interior lining to the basket. I love the fact this was made nearly 70 years ago by a lady I greatly admire.
A Crafty Auntie
I've heard a lot about her over the years – she was the one 'who could make anything from nothing' and 'turn her hand to anything'. Every Christmas during WWII she handmade gifts for my mum and her six siblings. One year – a cardboard fort for my uncles, a dolls house with sets of drawers made from match boxes and dolls from pegs, rag dolls with full sets of changeable clothing. Everything was painted, decorated and beautifully finished off.
Make Do And Mend
I honestly believe that these stories have made me the person I am now. I don't follow any rules and make what I can from what I can find. My mum often says to me that I would have got on like a 'house on fire' with Great Aunt Maggie – I like to think she is right and that some of her creativity has rubbed off on me….. she is definitely my inspiration for my
'make do and mend
' ethos.
Do you have a family member or friend who has had a creative influence on your art? Share your thoughts below.