Knitting & Stitching Show comes about twice a year for me. Once at Olympia and at Alexandra Palace later on in the year.
My head is buzzing
What an inspiring show. It's Wednesday now and I am only just getting over how exhausted I was from my two days at the Knitting and Stitching Show.

Collars, Cuff and Pockets
I attended five workshops – each making parts of garments – collar, cuffs, lined pockets, invisible zips and fly fronted zips – all care of the wonderful Janice and her brilliant assistant from the Sewing Rooms in Putney. It's amazing what you can achieve in an hours workshop.
By the end of the final class I felt like a whole new world had opened up to me. Trust me I am no dressmaker – actually a patchwork and quilter of over twenty years – but the finer detail of seam allowances and 3D construction fascinated me.
I aspire to making a garment I can wear – one day – but in the meantime I am content with the notion that I can construct a sleeve, placket and cuff and create a stand alone piece of textile art that I can embroider and make my own.
Make Do and Mend
'Vintage' and 'Make do and Mend' were the running themes throughout the show. Although the Olympia show is small than the Knitting & Stitching Show at Alexandra Palace in October, and is easily a full day of entertainment and inspiration.
Colour, Colour, Colour
Here are some of the inspiring photographs of colour from the show, more images are in a folder on my Facebook page…… enjoy…..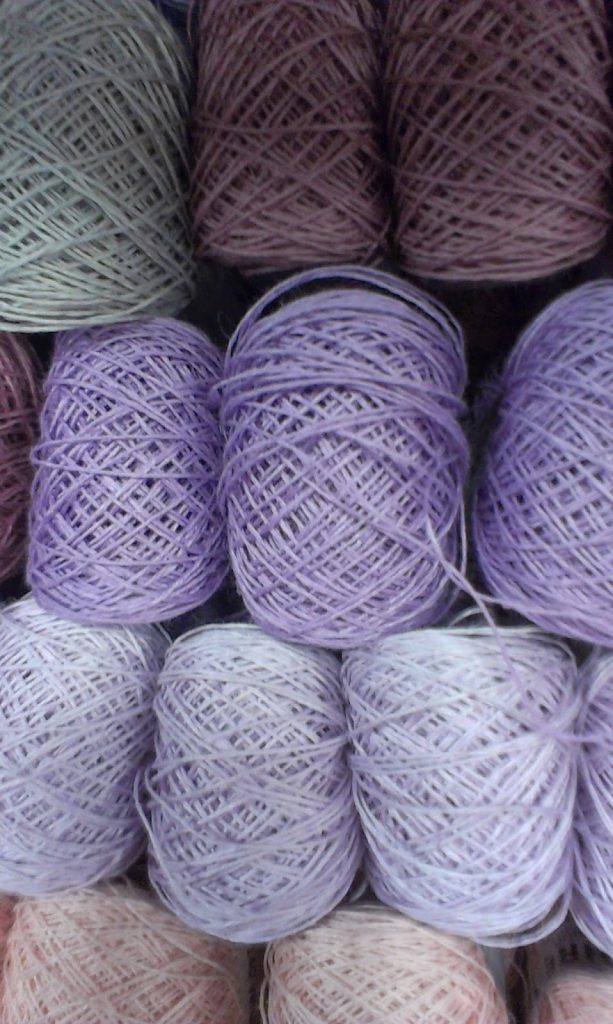 Hemp Yarn
Wonderful Garment – one of many from the National Fashion Textiles Competition 2014
Liberty Fabrics
– well worth putting in your diary for 2015.