The Knitting & Stitching Show is full of such wonderful crafty people.
A very talented lady from the Braidmaker's Workshop was kind enough to demonstrate how to use a heddle to make the most wonderful braids – they design and sell the heddle themselves.
Braiding
The braids can be sewn together to make larger unique and robust pieces of cloth. All goodies for making the braids are available from their website.
A variety of threads are used – from flat ribbons to wool.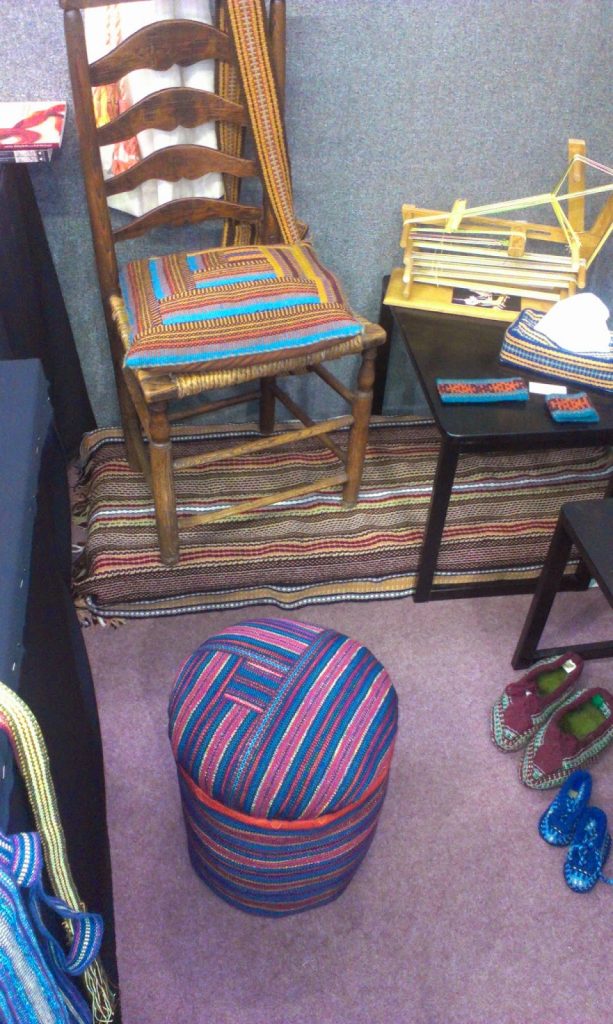 Just some of the 'fabrics' that one can make from this rather addictive craft