I'm pleased to announce that 'Time for Tea' has been selected by Walk Bye for the Merry Happy Joy exhibition. The art will be on show at The Communipaw Branch Library, 295 Johnston Avenue, Jersey City, NJ, USA .
20 artists have been selected to take part.
Digital images of the artworks will be printed on adhesive decals and then placed on the windows of the library. The concept is to create an art gallery for all those who walk by.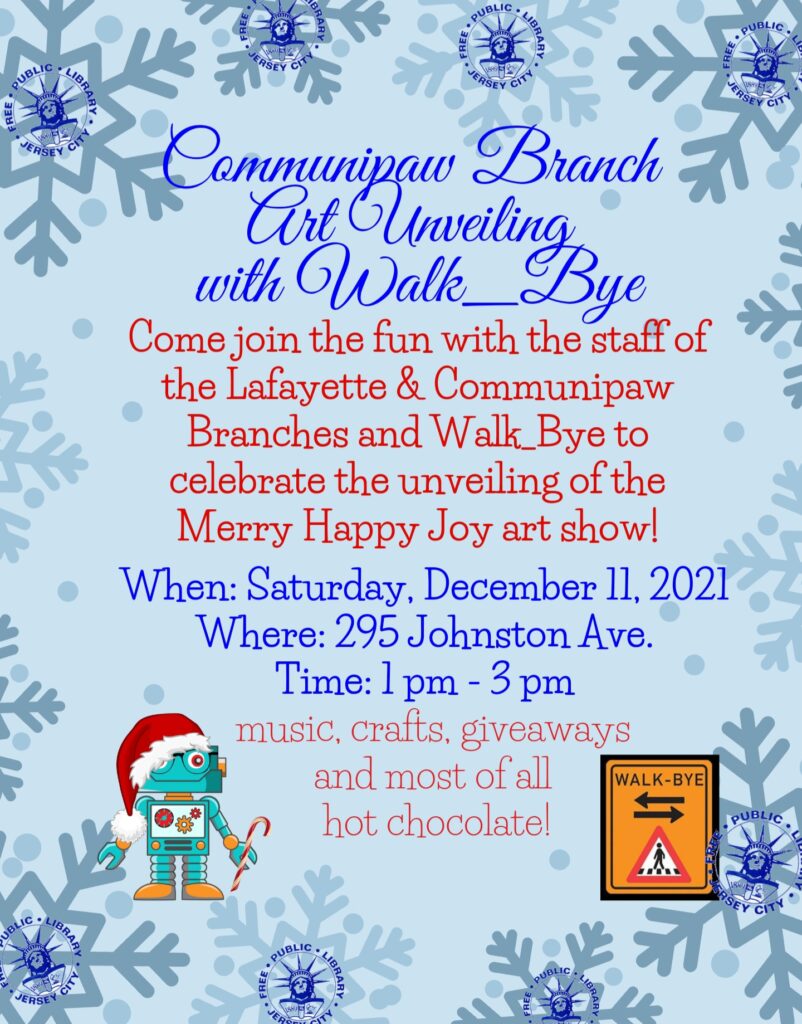 This is the third exhibition I've taken part in with Walk Bye – the previous were 'Home' and the 'First Anniversary' exhibitions.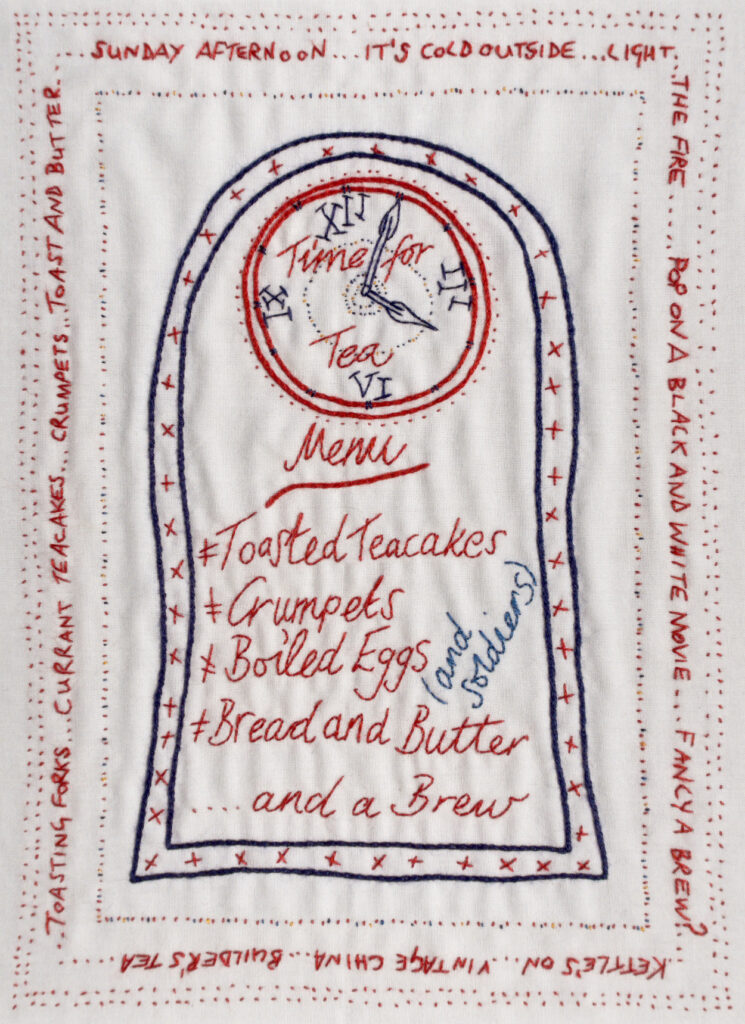 Holiday artwork will soon enhance the landscape at the Jersey City Free Public Library's newest library location, Communipaw Branch Library, as an upcoming outdoor public art exhibition prepares to open on Saturday, December 11, at 1:00 p.m. Catalina Aranguren, founder of Walk-Bye by Argia Photography, curates an exhibition inspired by the magic hidden in the holiday season, Merry Happy Joy. The holiday-inspired show will reflect cheerfulness, despite being amid COVID-19. "Merry Happy Joy will be the 15th art exhibit since Walk-Bye's inception," says Aranguren. She continues, "Artists will interpret the upcoming holidays and how we are taking a step closer towards "normalcy" in the era of COVID-19, and how the changing of the seasons comes with an abundance of reasons to celebrate.

Approximately 20 artists of all ages from around the world were selected to participate. The exhibition features the artwork of many different mediums and music provided by the Jersey City Free Public Library's Community Awareness Services department and warm beverages from a local cafe.

Jersey City Free Public Library
Phyllis Greer, Communications Coordinator