A little textile inspiration from my YouTube 'Meet the Artist' Collection. Today it features the work of textile artist Hannah Lamb.
Hannah Lamb is a textile artist, lecturer & author, based in West Yorkshire. She works with a range of textile processes, including stitch, print & fabric manipulation, creating textile artworks from an intimate scale to larger installation works.
Her creative practice focusses on recording a sense of place through careful observation & material investigation.
Catch up with Hannah and her stunning artwork at Knitting & Stitching Show, Alexandra Palace 2021.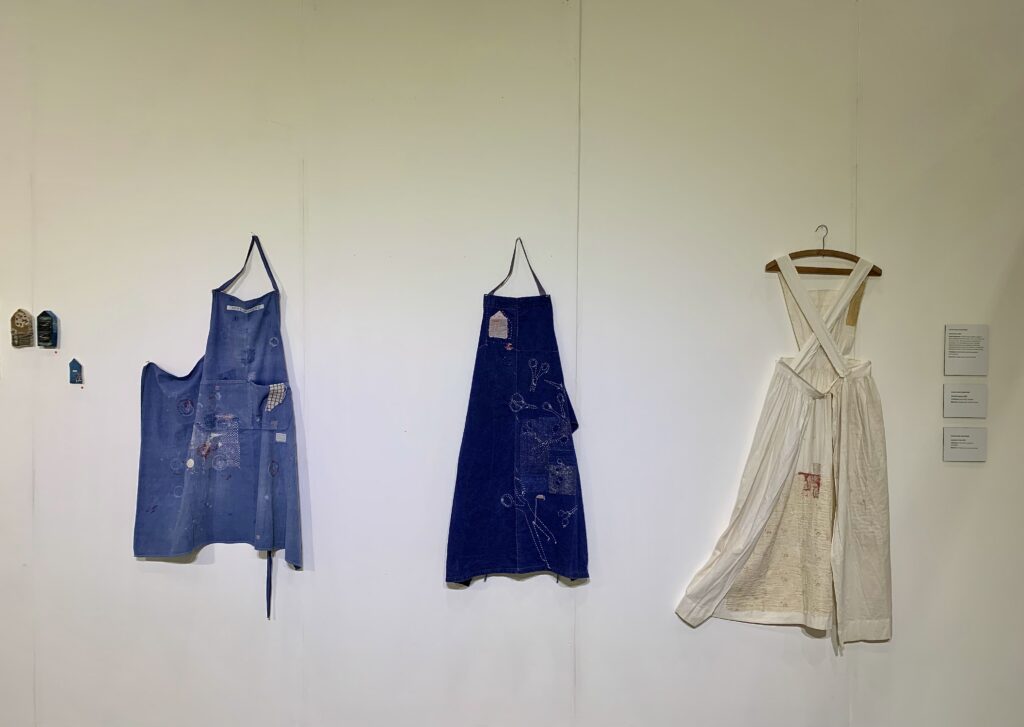 Hannah's first solo book, Poetic Cloth; Creating Meaning in Textile Art, was published by Batsford (2019) – and is available to purchase here: https://amzn.to/3pFS0X0
Hannah Lamb gained a BA (Hons.) Embroidery (2001) and MA Textiles (2010) from Manchester Metropolitan University. She has lectured in embroidery and design at Bradford School of Art (Bradford College) since 2004, where she is currently Programme Leader for Textiles. Hannah exhibits nationally and internationally and is an exhibiting member of the 62 Group of Textile Artists.
Watch this space! – join the mailing list and be first to see some wonderful artist interviews.