It's been a busy week here at Arnold's Attic.  I couldn't resist taking advantage of the the beautiful sunny weather – it's perfect for drying out some of my gluing and sticking projects.  I made up a batch of glue, collected together some scrummy papers and got to work on a
recently revamped
sewing box!
Gluing and sticking
Glueing and sticking makes me so happy!
Finally I replace the screws and washers.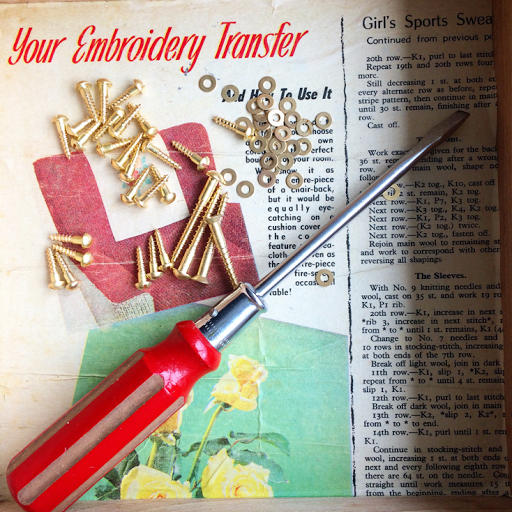 All finished!
I'm so thrilled with the final result.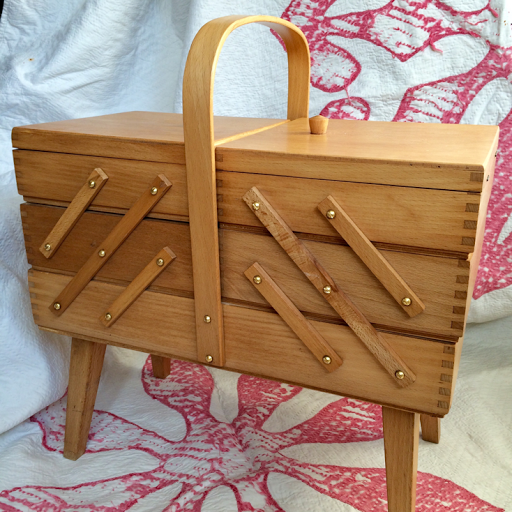 Do you have a restoration project on the go? Share your thoughts below.
Check out the other busy crafters on 
WOYWW
.